【Flowchart Mode】How to Scrape Product Information from Amazon
2019-10-30 14:57:20
1932 views
Abstract:In this article, we will tell you how to scrape products from Amazon using ScrapeStorm's "Flowchart mode". ScrapeStormFree Download
Amazon is one of the most popular websites from which people in eCommerce businesses need to scrape data. ScrapeStorm lets you scrape product information from listing pages at Amazon, including product name, rating, reviews, price and more.
Introduction to the scraping tool
ScrapeStorm (www.scrapestorm.com) is an AI-Powered visual web scraping tool, which can be used to extract data from almost any websites without writing any code.
It is powerful and very easy to use. For experienced and inexperienced users, it provides two different scraping modes (Smart Mode and Flowchart Mode).
ScrapeStorm supports Windows, Mac OS and Linux operating systems.
You can save the output data in various formats including Excel, HTML, Txt and CSV. Moreover, you can export data to databases and websites.
Preview of the scraped result
Export to Excel2007: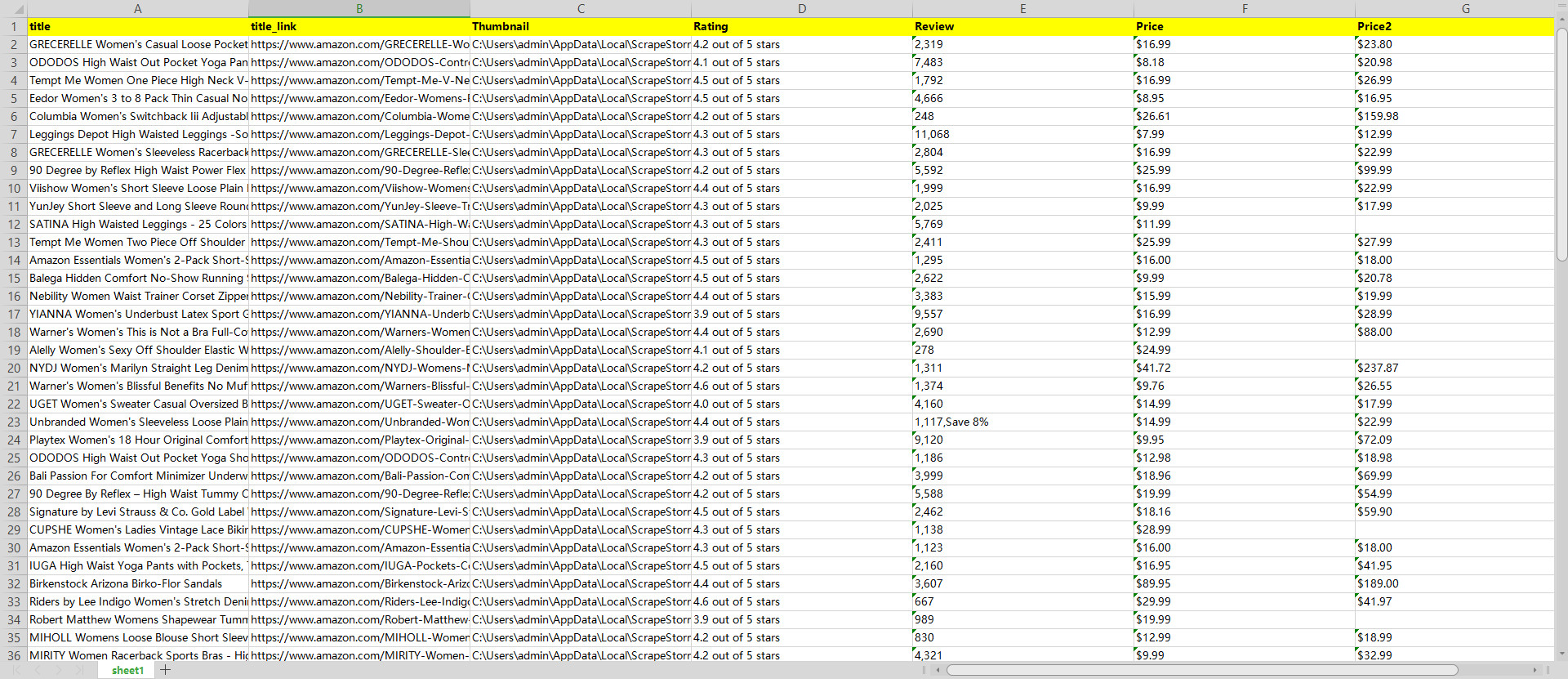 Export images to local: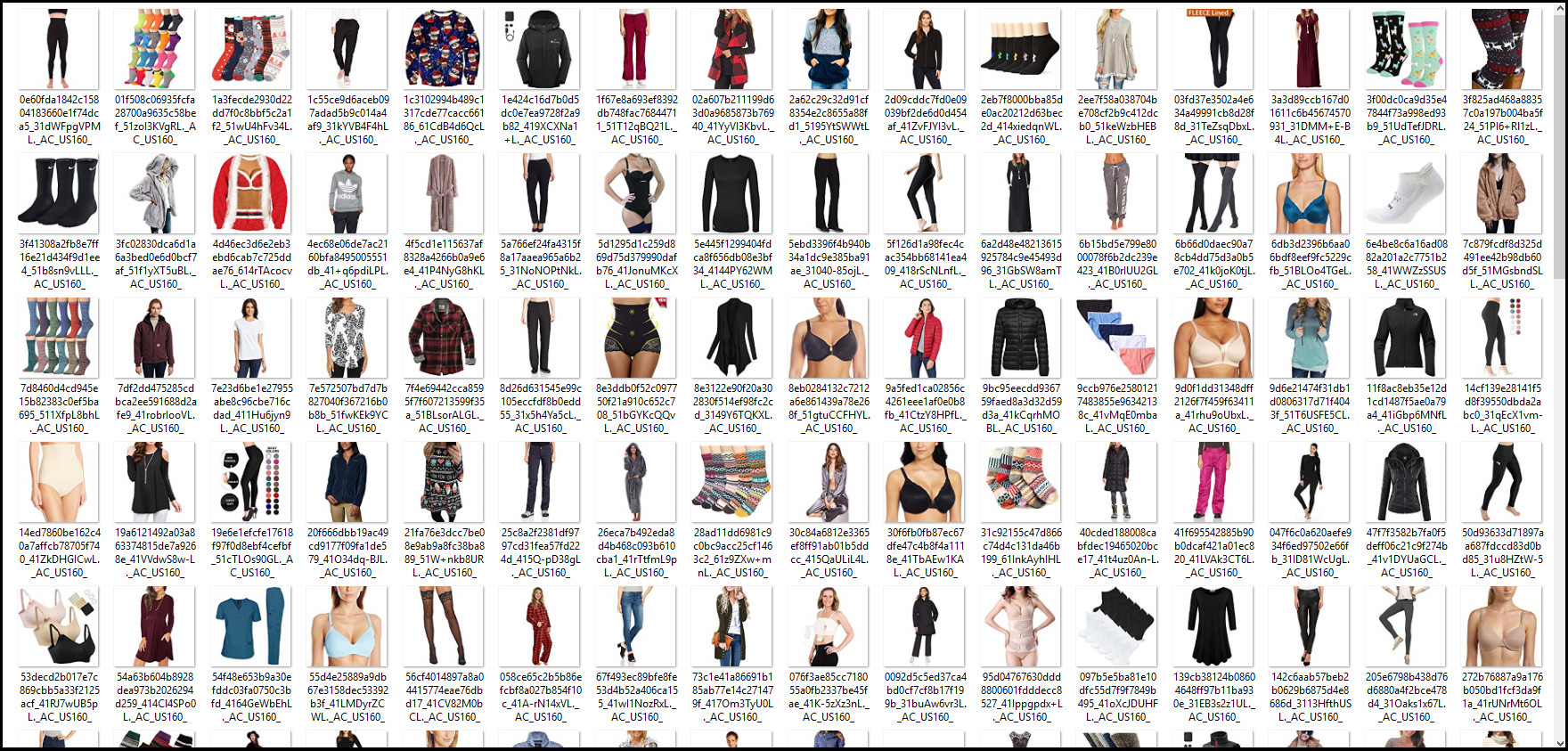 1. Download and install ScrapeStorm, then register and log in
(1) Open the ScrapeStorm official website, download and install the latest version.
(2) Click Register/Login to register a new account and then log in to ScrapeStorm.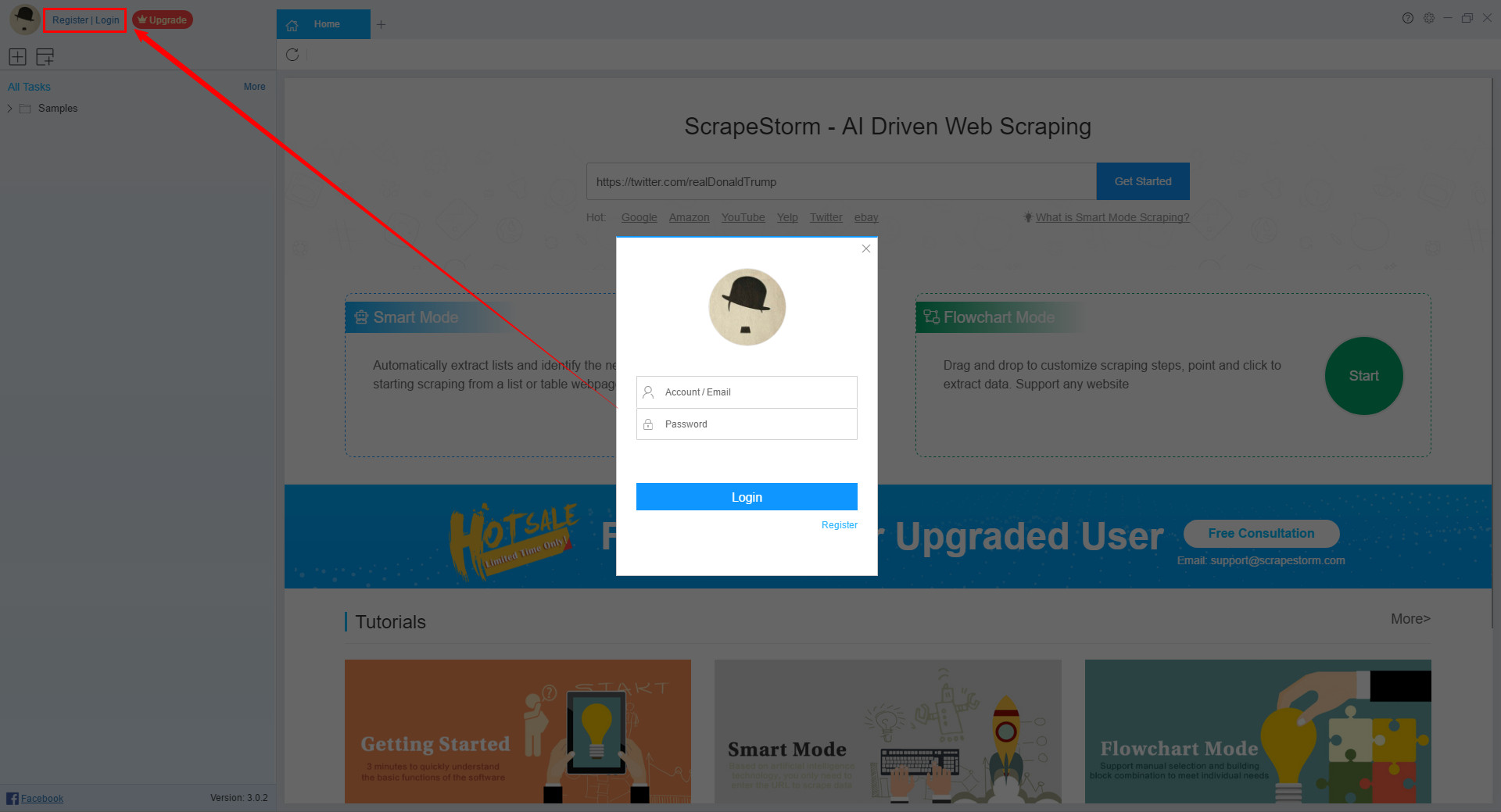 Tips: You can use this web scraping software directly, you don't need to register, but the tasks under the anonymous account will be lost when you switch to the registered user, so it is recommended that you use it after registration.
2. Create a task
(1) Copy the URL of Amazon
Click here to learn more about how to enter the URL correctly.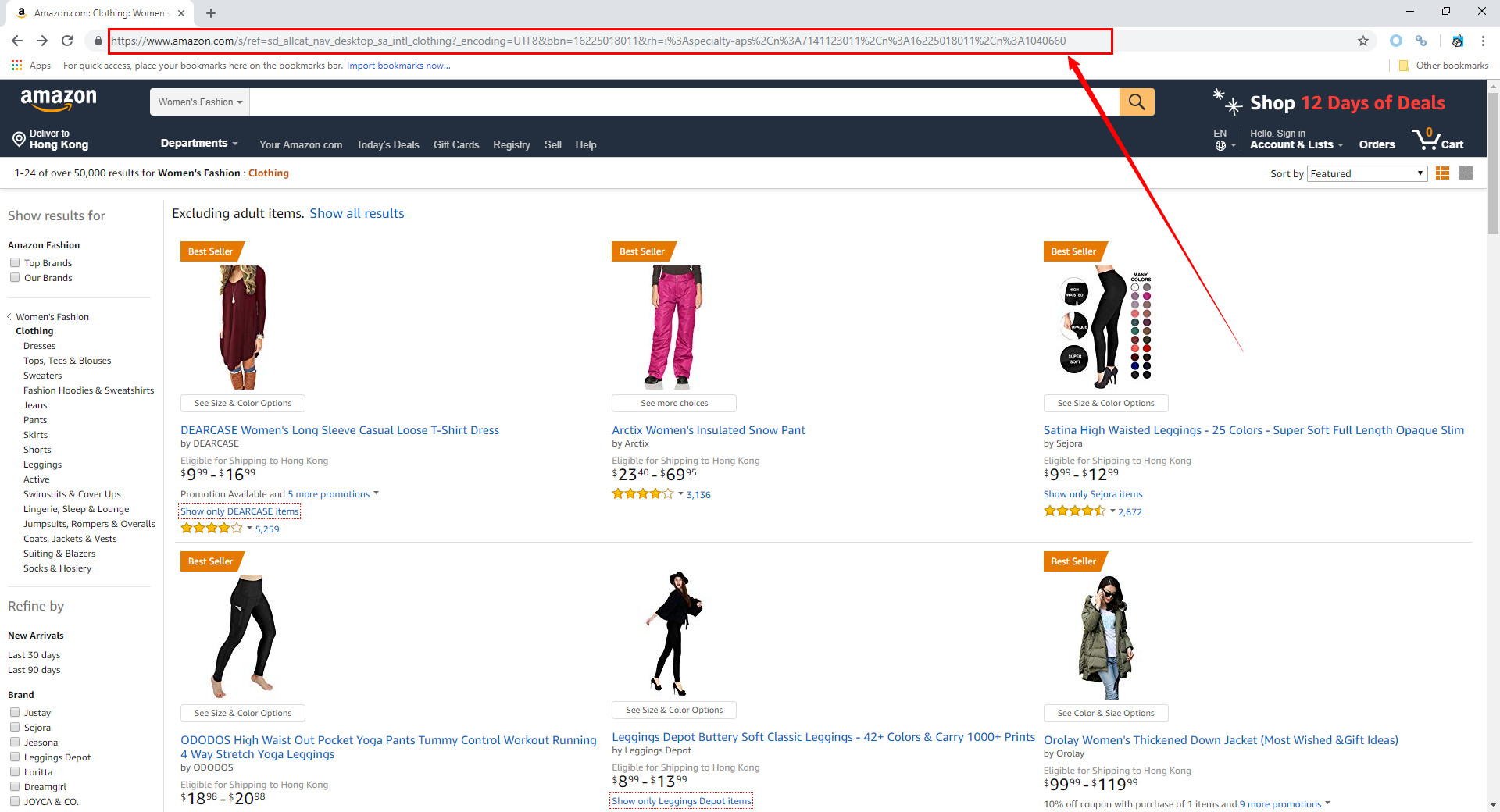 (2) Create a new flowchart mode task
You can create a new scraping task directly on the software, or you can create a task by importing rules.
Click here to learn how to import and export scraping rules.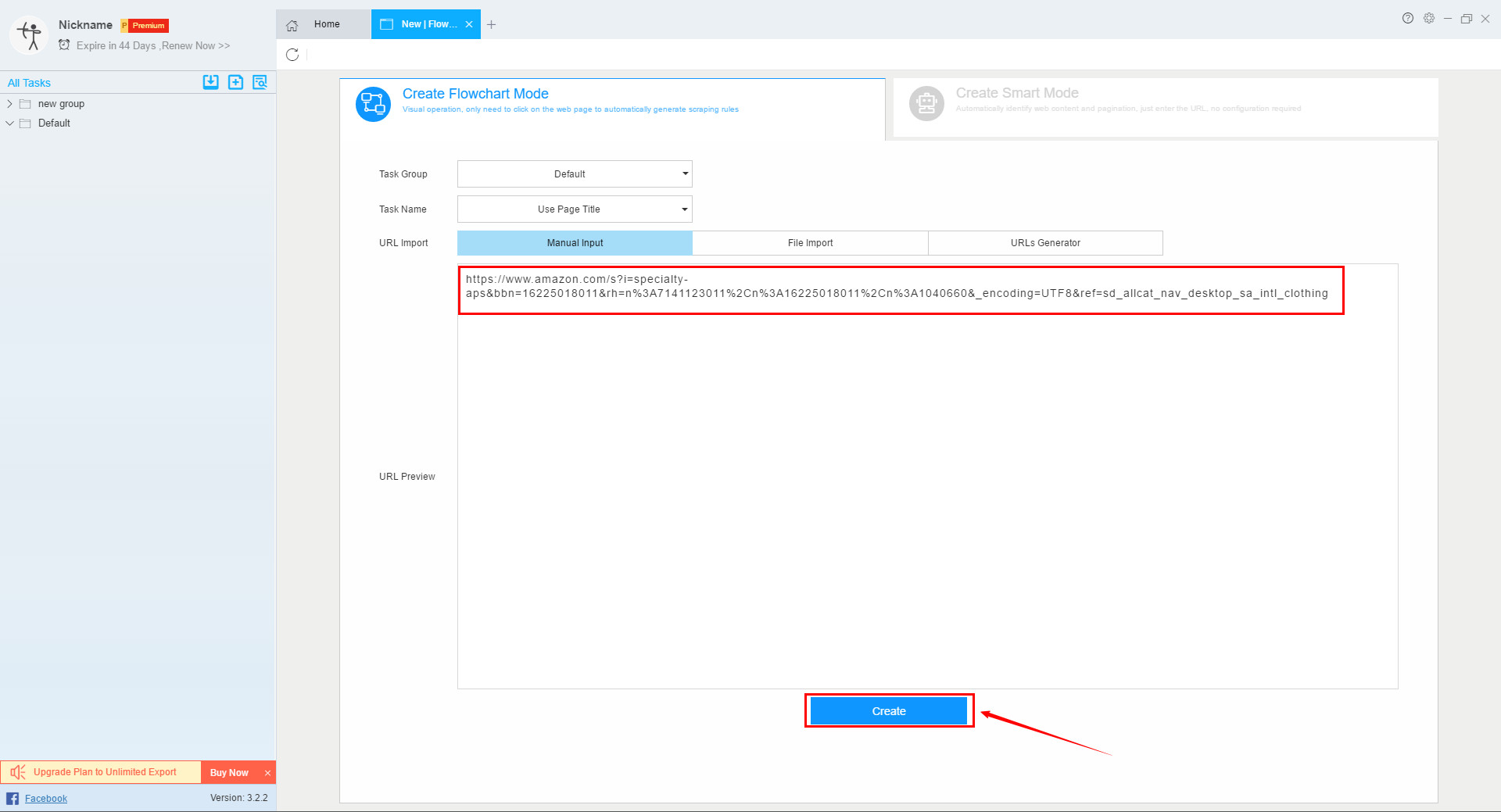 3. Configure the scraping rules
(1) Set page loop
Click on a field, the system will recognize similar elements. And then select "Extract all elements" in the operation box. ScrapeStorm will auto detect fields and paging.
When a prompt box identifies the paging button appears, you can click "OK" directly. The flowchart for turning pages and scraping list data is set up.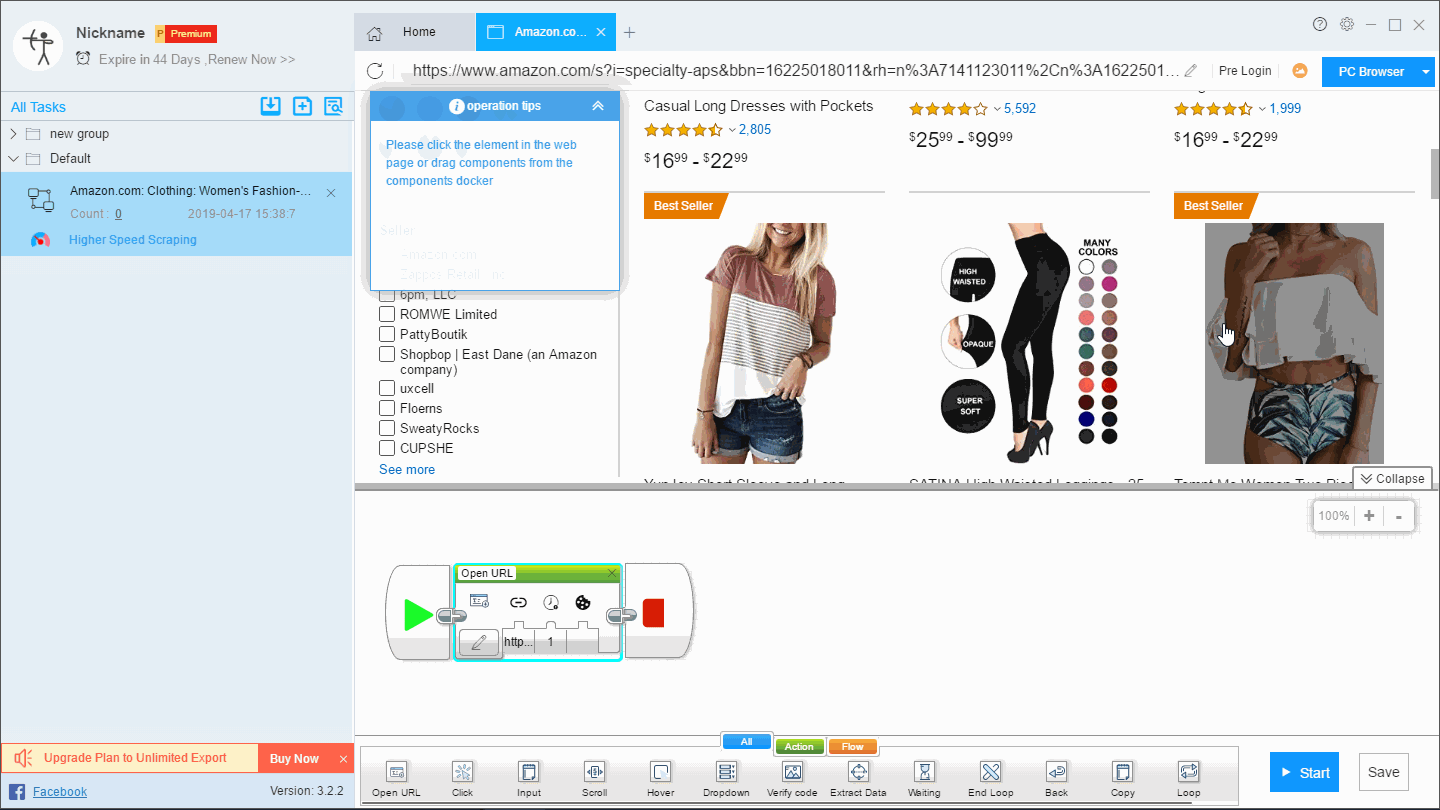 (2) Set the fileds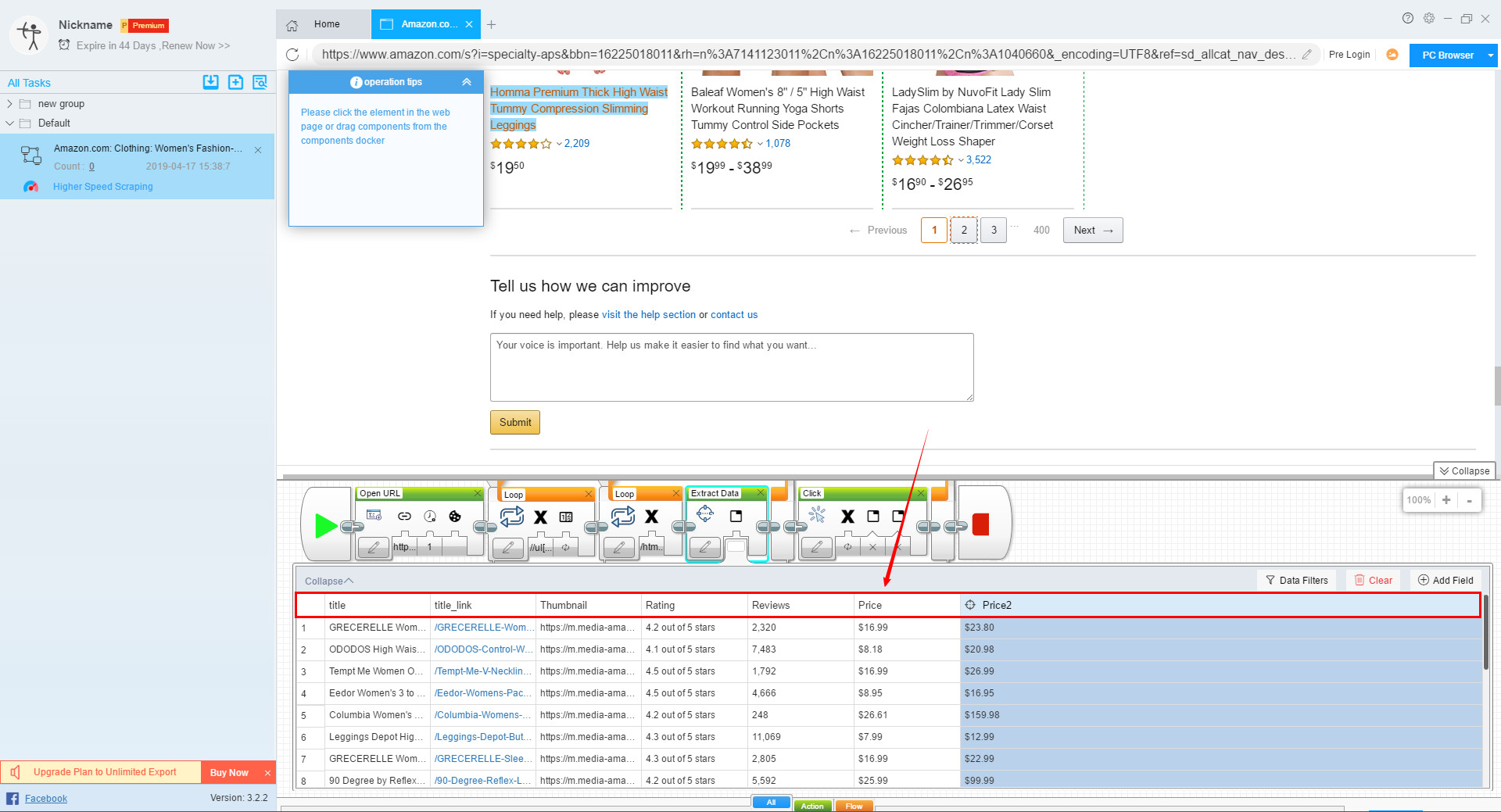 Add or remove fields as needed, and rename the fields. The results of the field settings are as follows: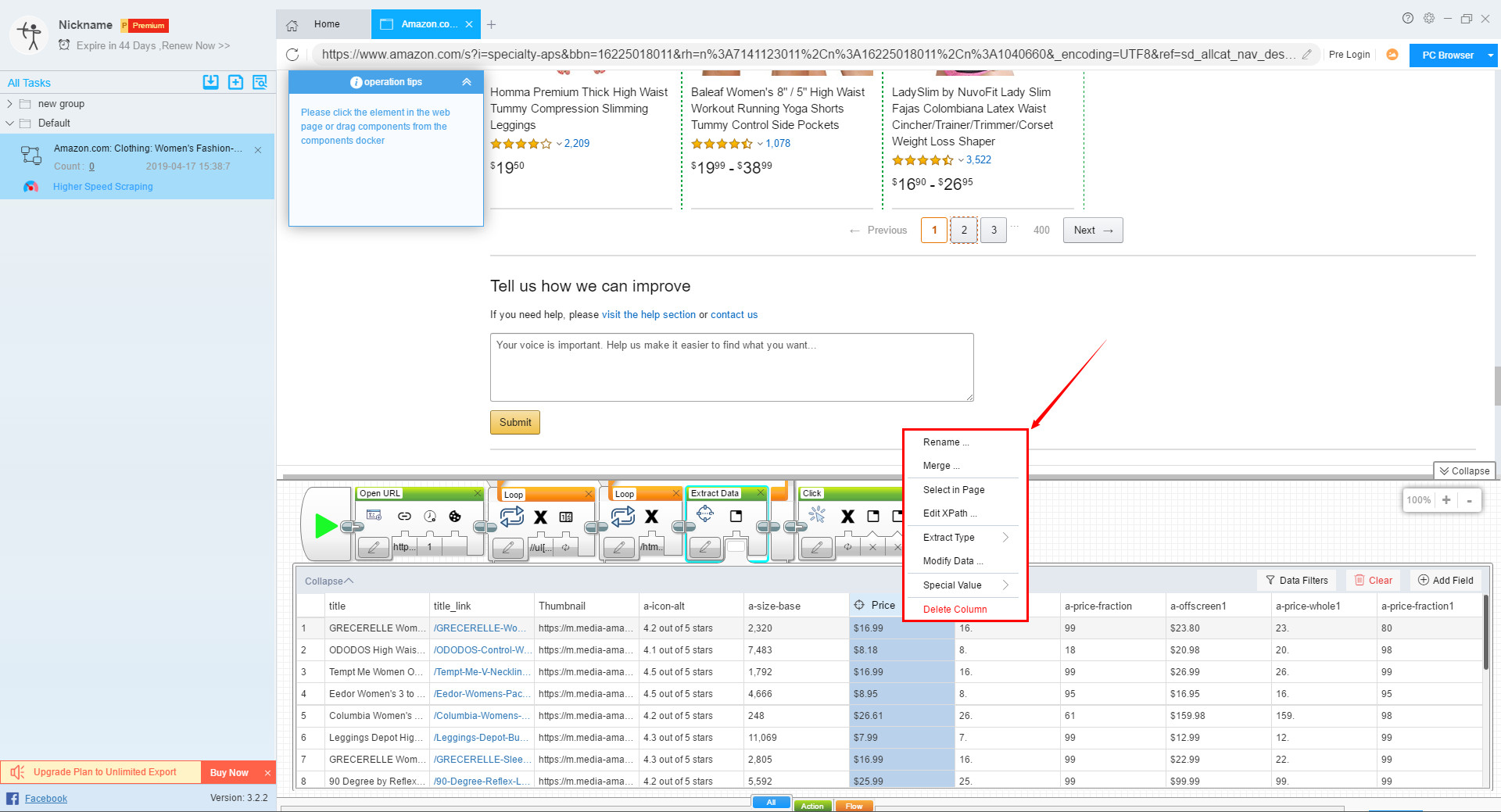 4. Set up and start the scraping task
(1) Run settings
Choose your own needs, you can set Schedule, Anti-Block, Automatic Export, Download Images and Speed Boost.
Click here to learn how to configure the scraping task.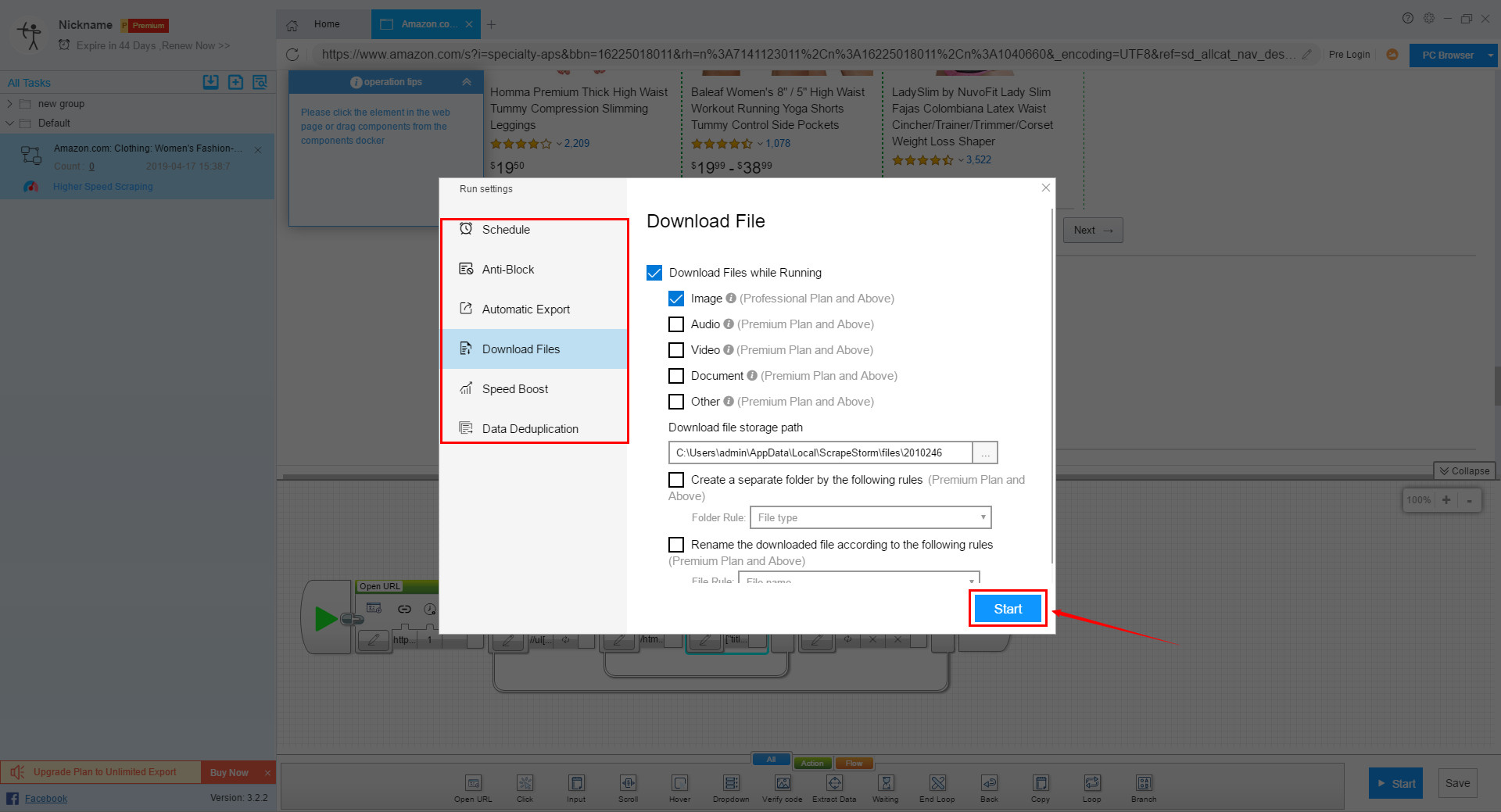 (2) Wait a moment, you will see the data being scraped.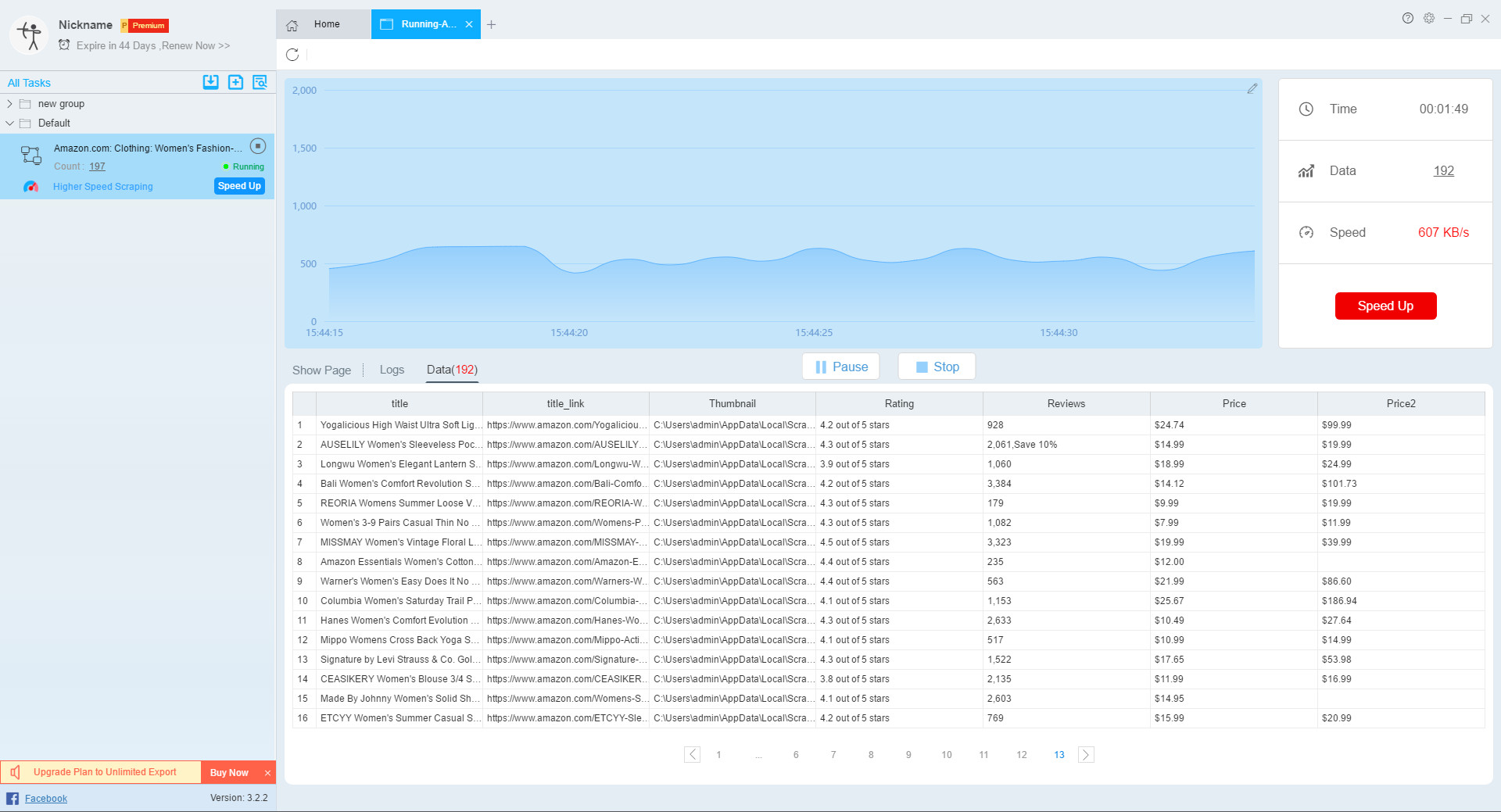 5. Export and view data
(1) Click "Export" to download your data.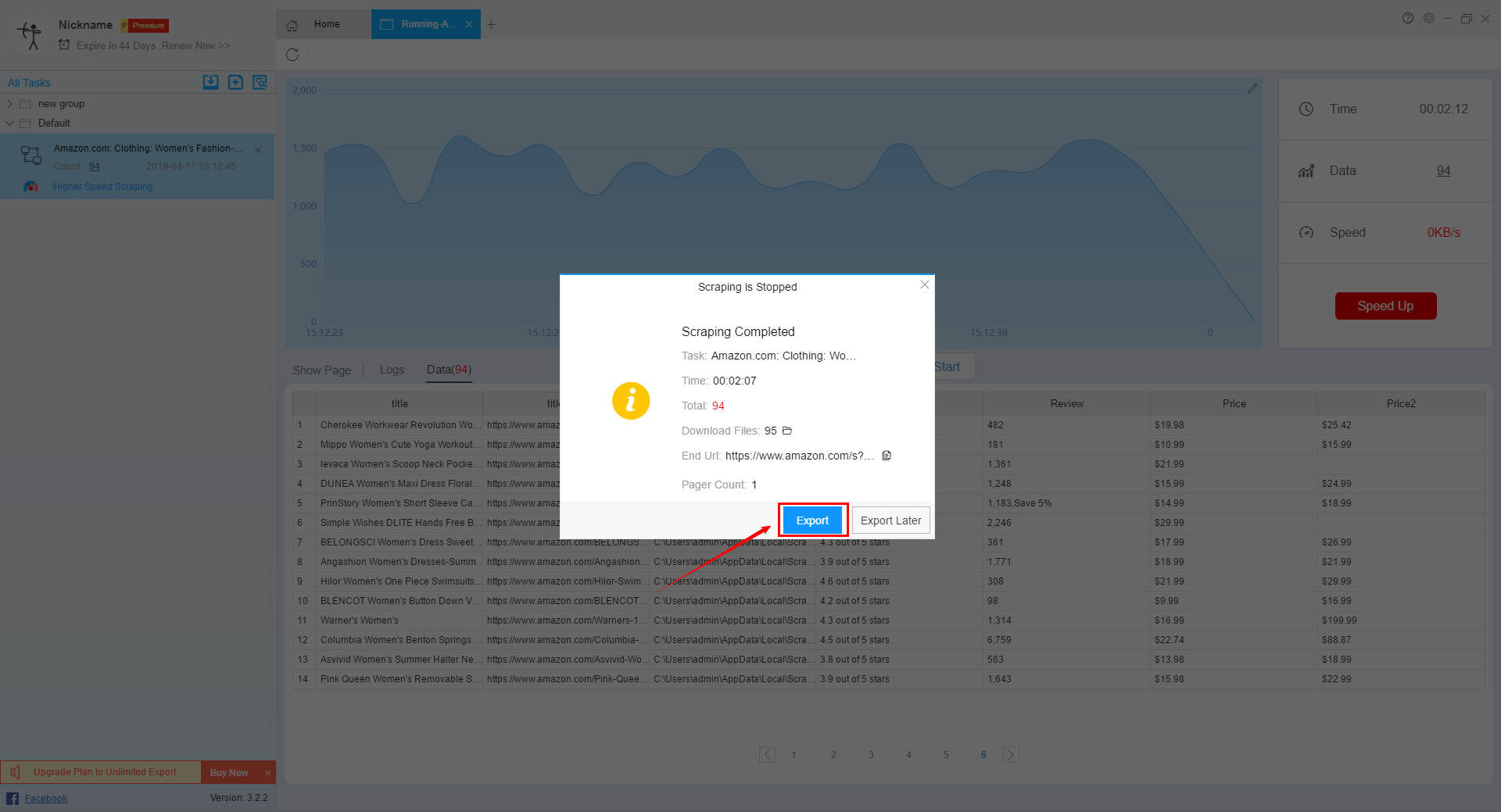 (2) Choose the format to export according to your needs.
ScrapeStorm provides a variety of export methods to export locally, such as excel, csv, html, txt or database. Professional Plan and above users can also post directly to wordpress.
Click here to learn more about how to view the extraction results and clear the extracted data.
Click here to learn more about how to export the result of extraction.