ScrapeStorm Tutorial 1: Use "Smart Mode" to extract listing data from website
2019-08-15 19:54:51
1550 views
Abstract:Use ScrapeStorm's "Smart Mode" to automatically extract listing data from Yahoo News ScrapeStormFree Download
ScrapeStorm enables you to extract listing data easily from the web. And ScrapeStorm's "Smart Mode" function is the most simple way to extract listing data. Using AI, only click one times, enabling you to get the listing data you need automatically.
ScrapeStorm for Windows, MacOS and Linux Download: http://www.scrapestorm.com/
Now, you'll learn something about that how to extract listing data from Yahoo News.
Step 1. Creating a task
Open ScrapeStorm, select "Smart Mode", click "Create task".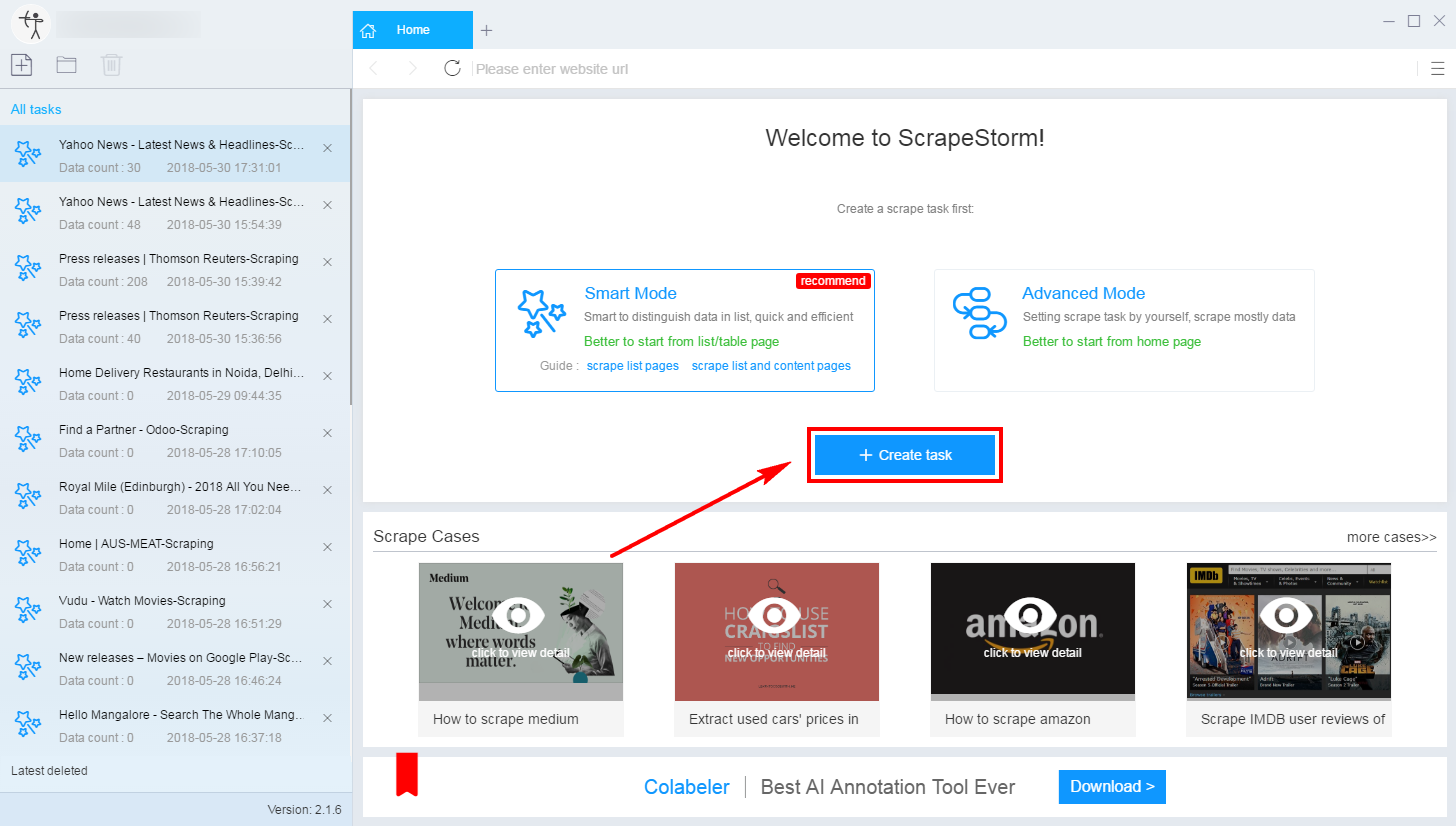 Step 2. Inputing a listing url
Input a listing url, like: https://www.yahoo.com/news/, click "Create".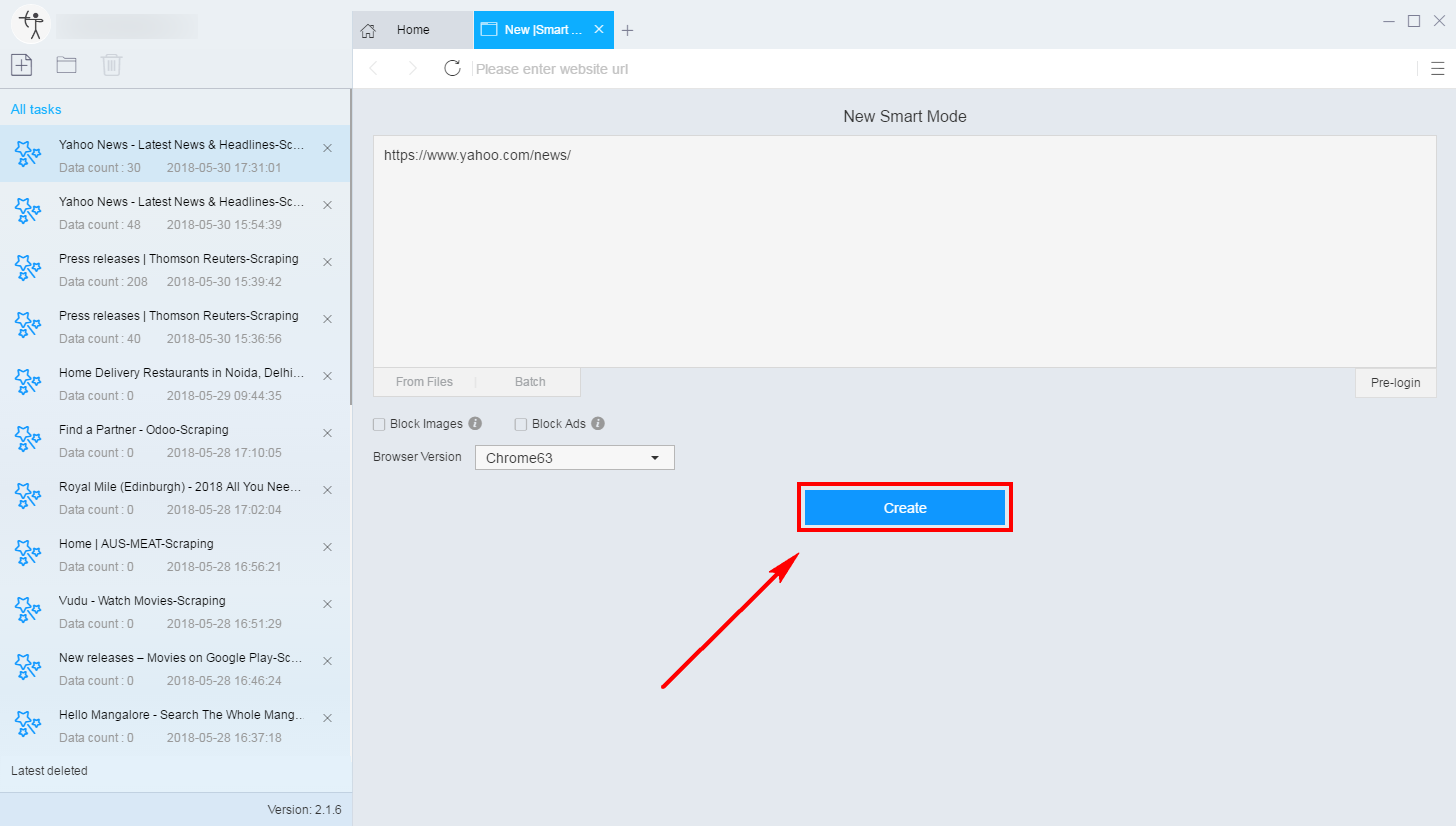 Wait a minute, ScrapeStorm will extract data from the listing url automatically.
PS: You also can change and delete the extract data.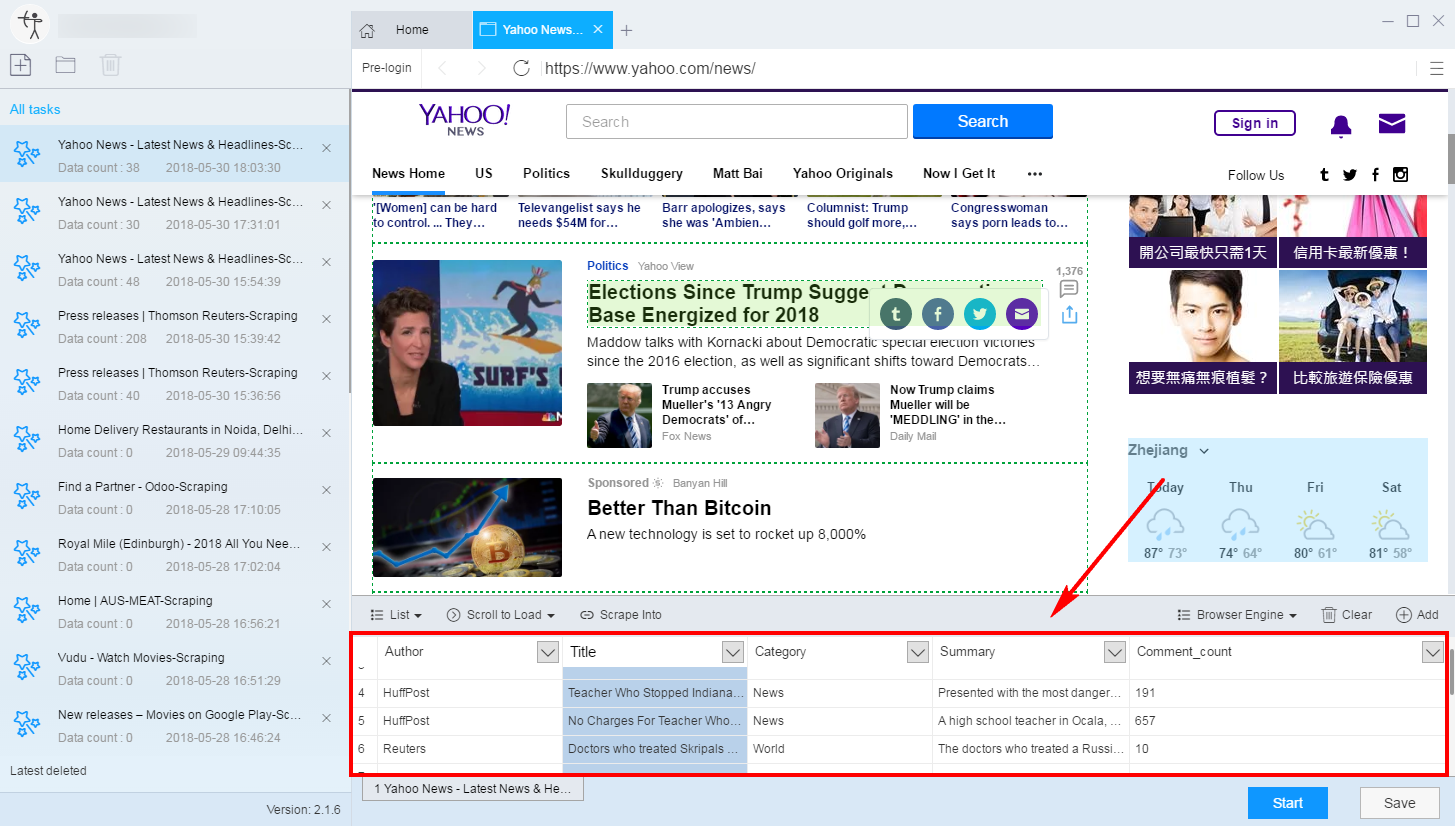 Step 3. Setting listing extract mode
As the Yahoo News listing need scroll to load, so click "Auto Detect", select "Scroll to Load".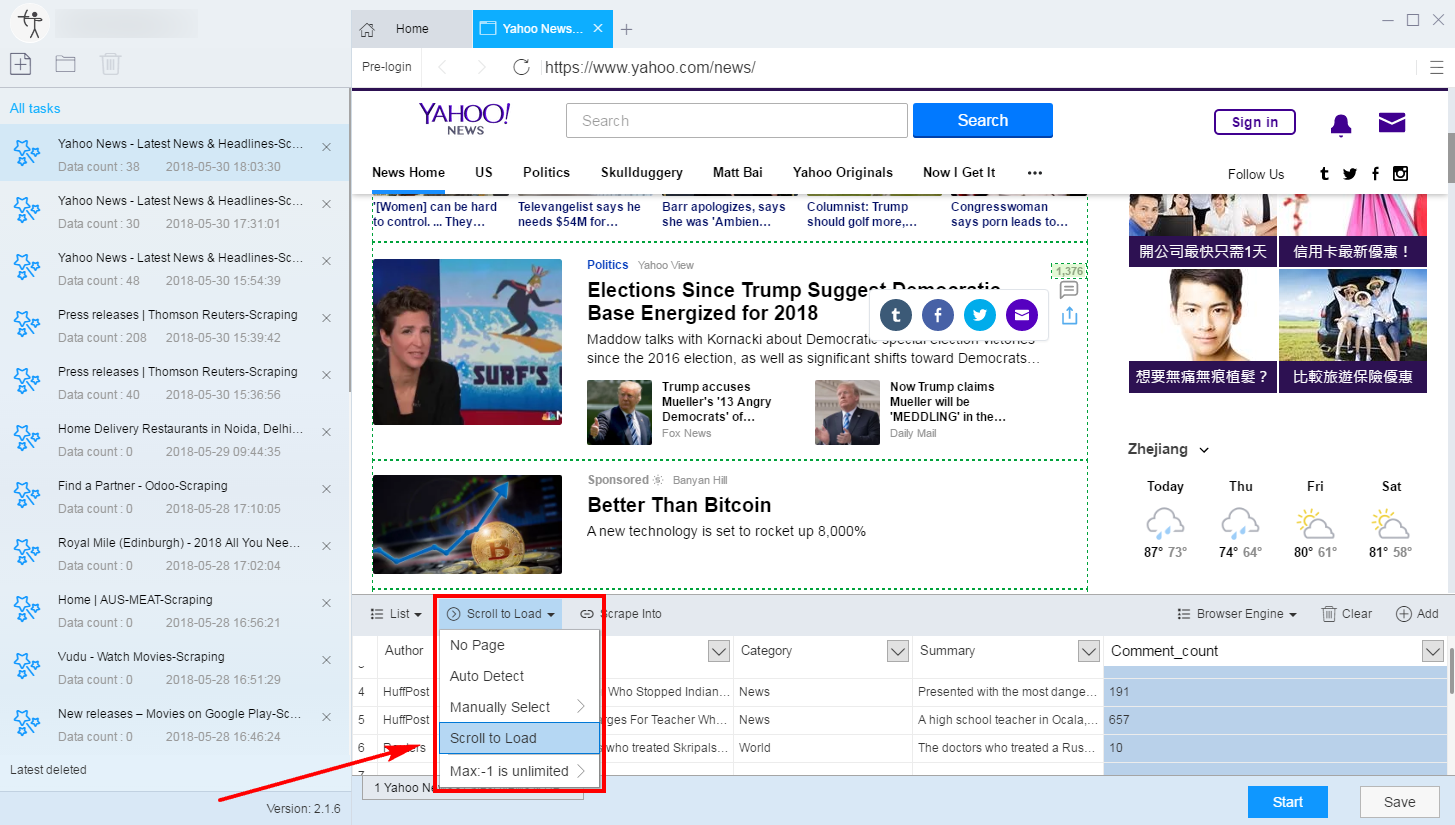 Step 4. Starting to extract
Click "Start", then you can find that ScrapeStorm has extracted more data to you.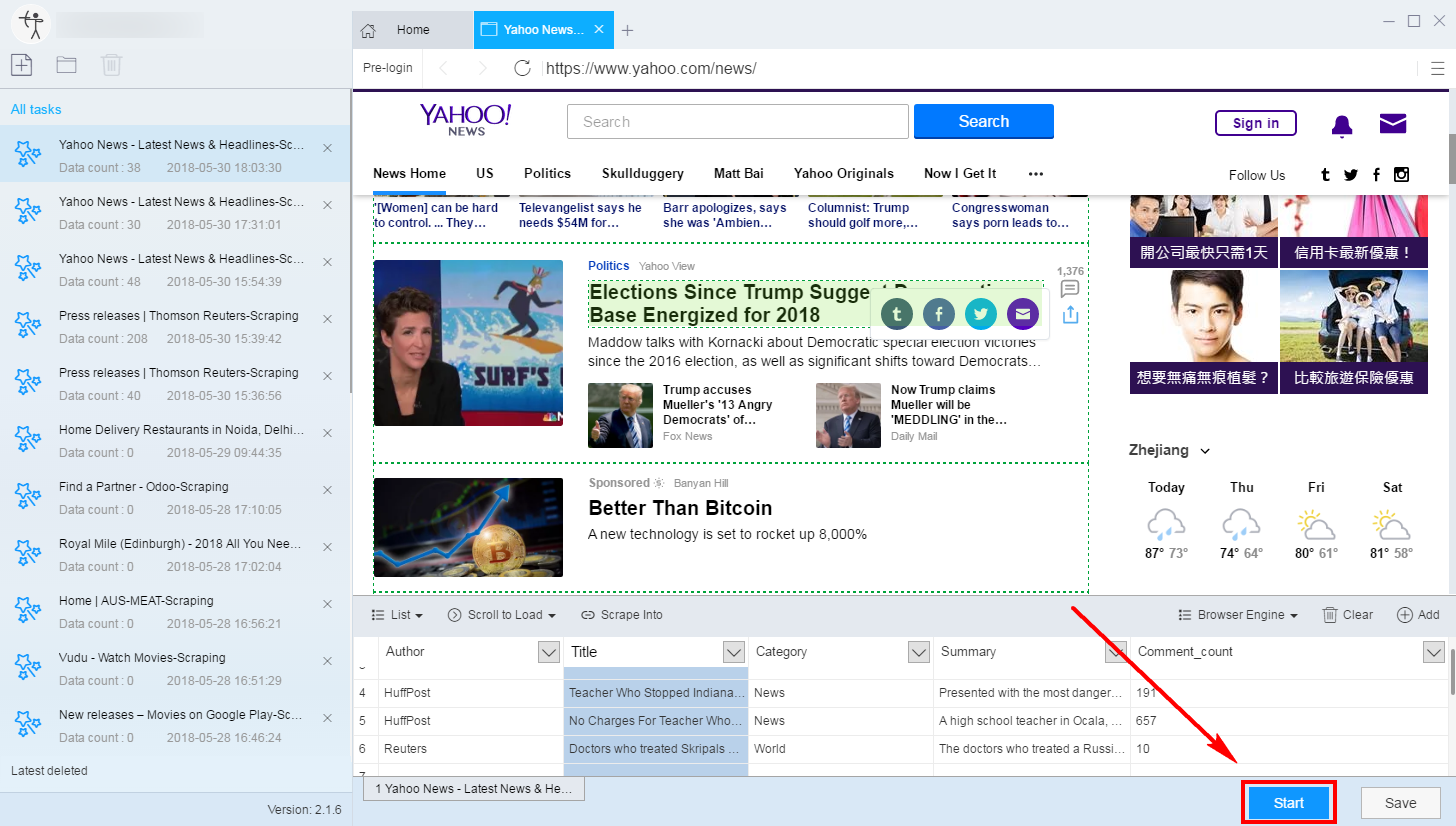 Click "Export" to download your data.
PS: You can find more details about the price of exprot data from here: http://us.shenjian.io/index.php?r=houyi/price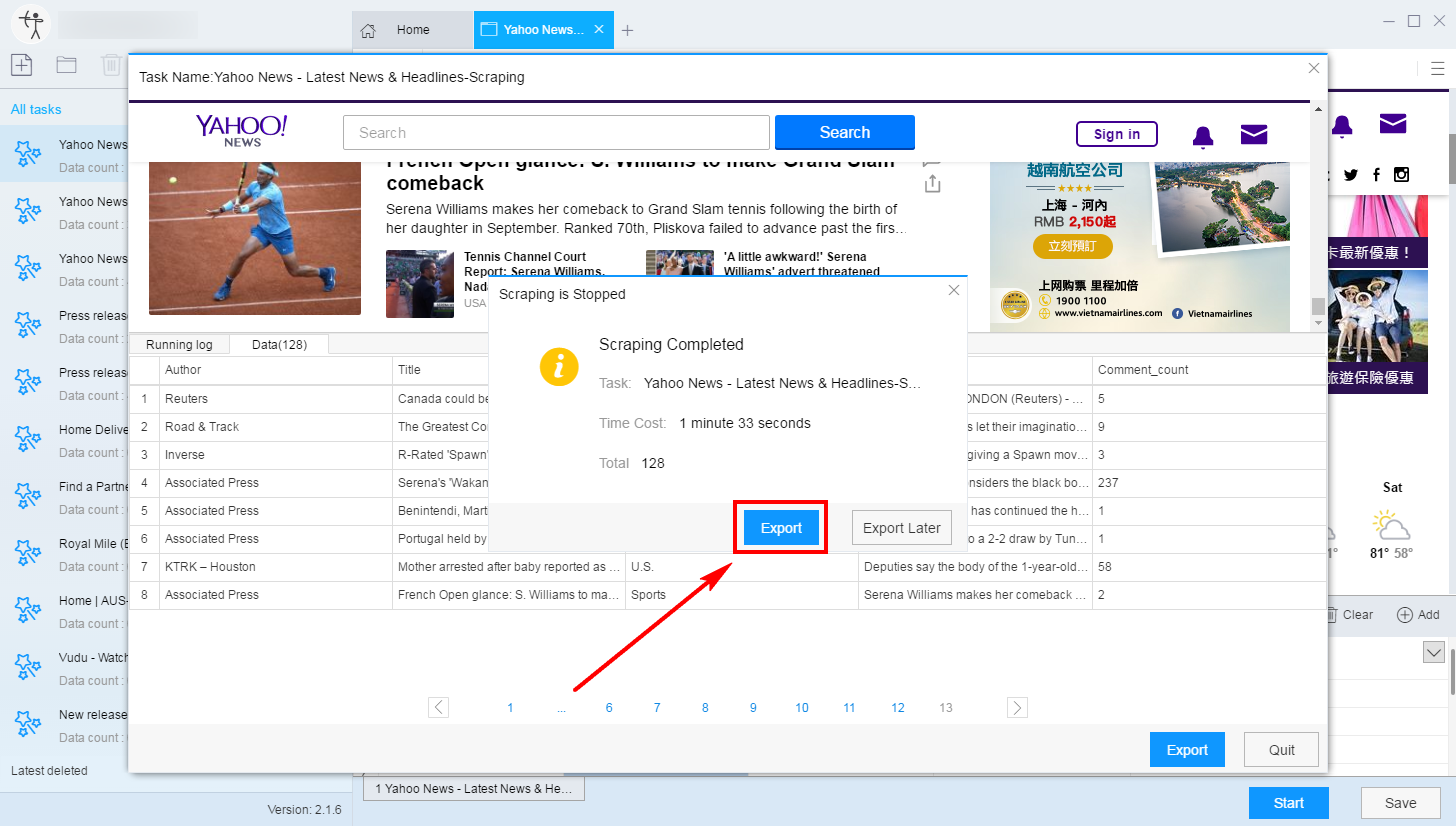 The CSV Data: