【Smart Mode】What is "Automatic Export"
2019-01-30 14:43:02
1107 views
Abstract:This tutorial shows you how to automatically export to the database。 ScrapeStormFree Download
ScrapeStorm's Automatic Export function is an advanced feature that allows users to automatically export data to the database. That is, during the running of the task, each new data is automatically exported to the database, and the data does not need to be exported until the task is finished.
Users of Professional Plan and above can use the Automatic Export function. Click "Start" in the lower right corner to open the setting interface.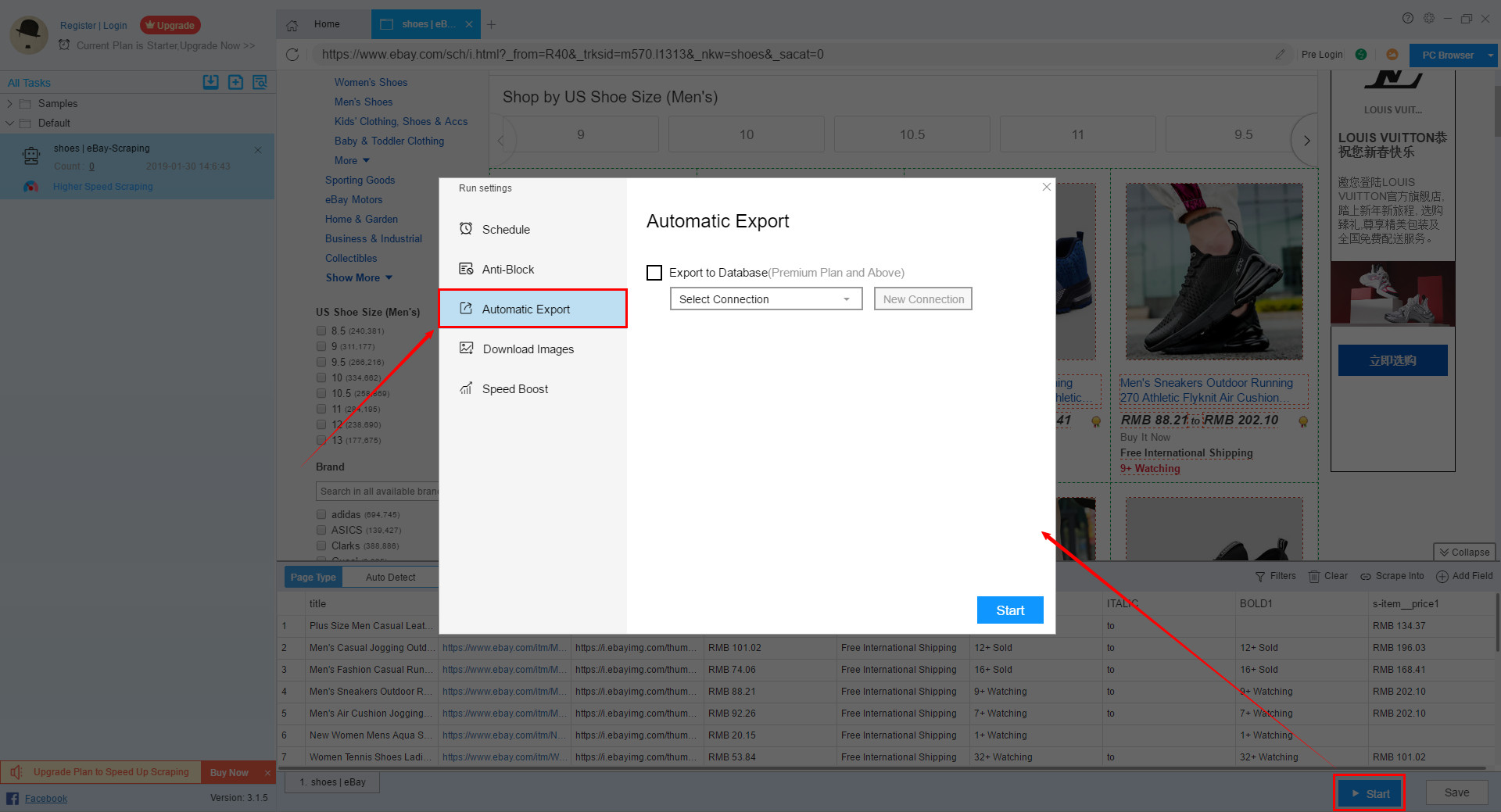 The specific settings for Automatic Export are as follows:
(1) Directly select the database that has been set up
Check "Export to Database", the user can directly click on the set database in the list box.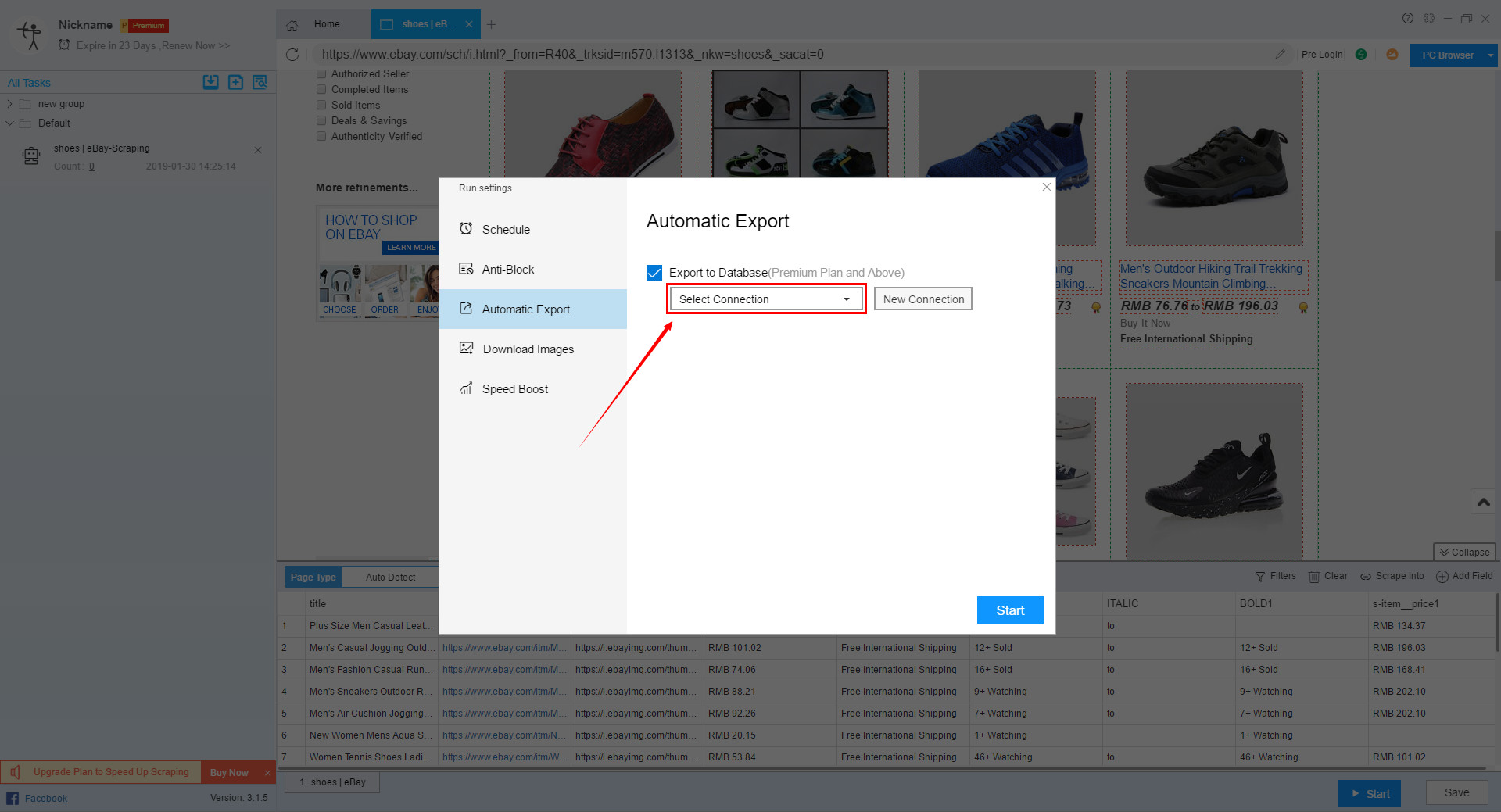 (2) Configure a new database
You can also click "New Connection" to open the database to configure a new database.
When creating a new database, you can either create new connection to set the database data. You can also select the previously saved database connection and modify it on this basis.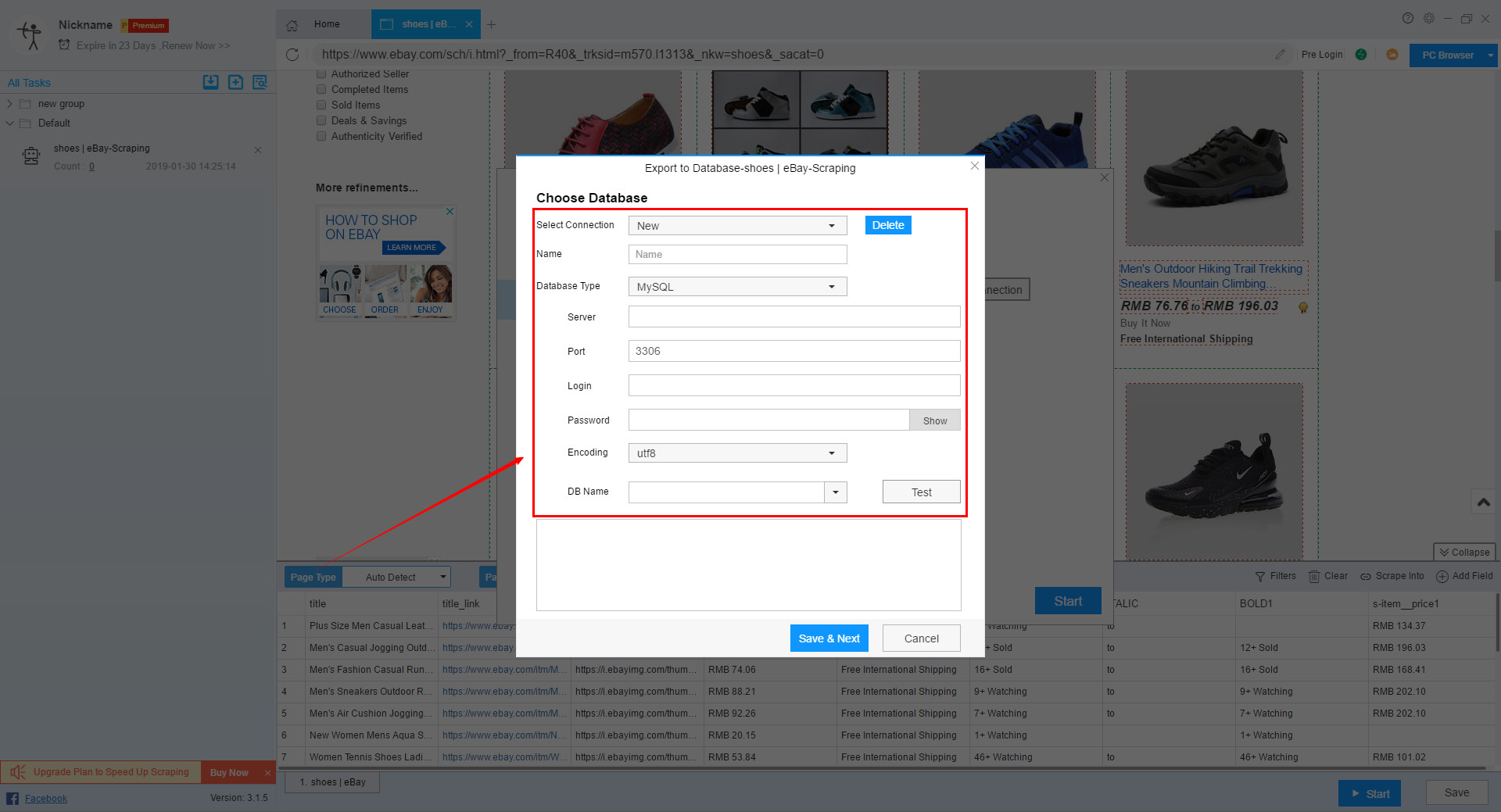 After the setting is completed, you can test whether the connection is successful and then click "Save & Next".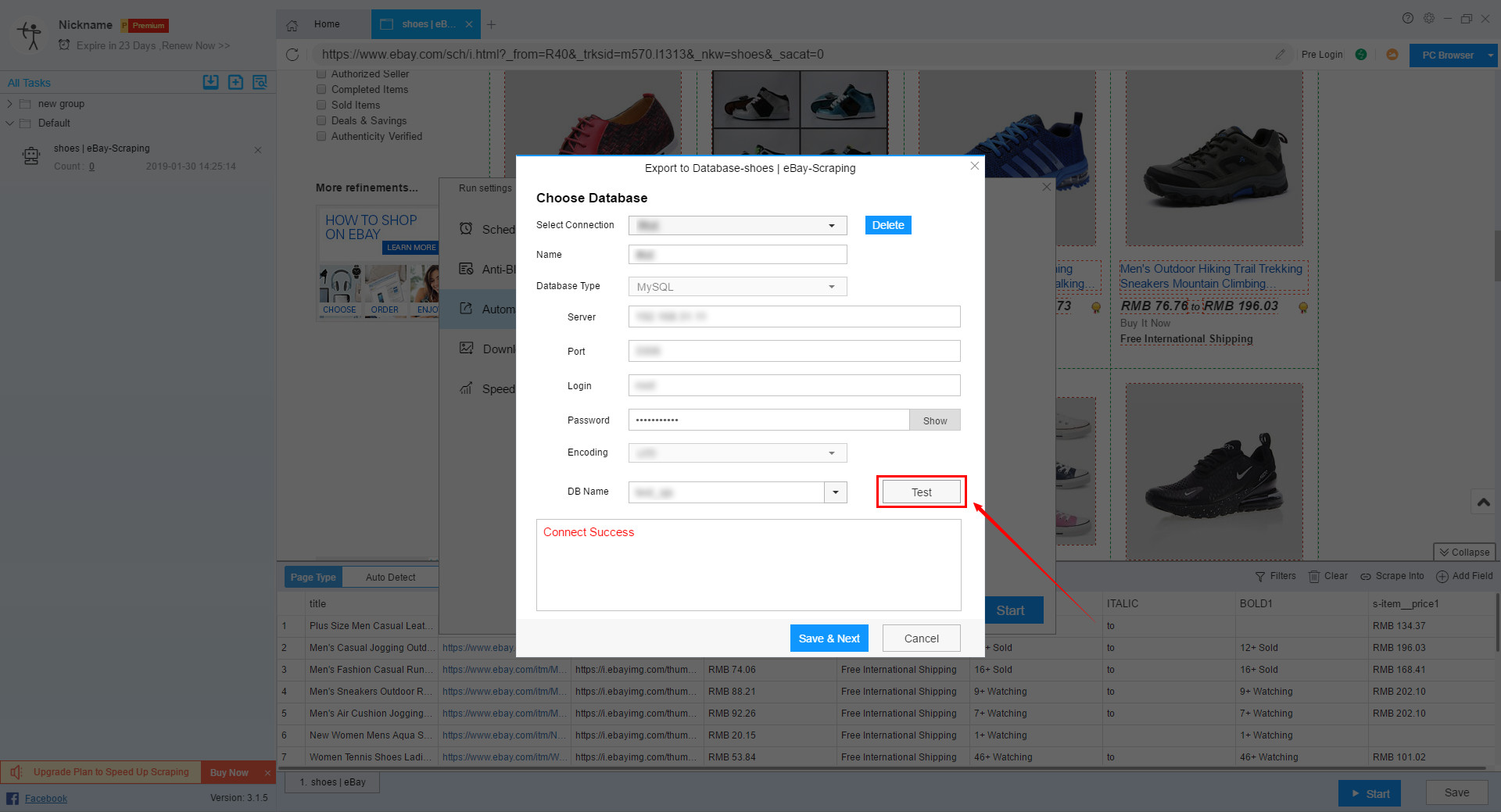 In the field mapping part, the field is set according to the attribute of the field. The same field can only be set once, and the setting cannot be repeated. After the field setting is successful, click "Save & Next".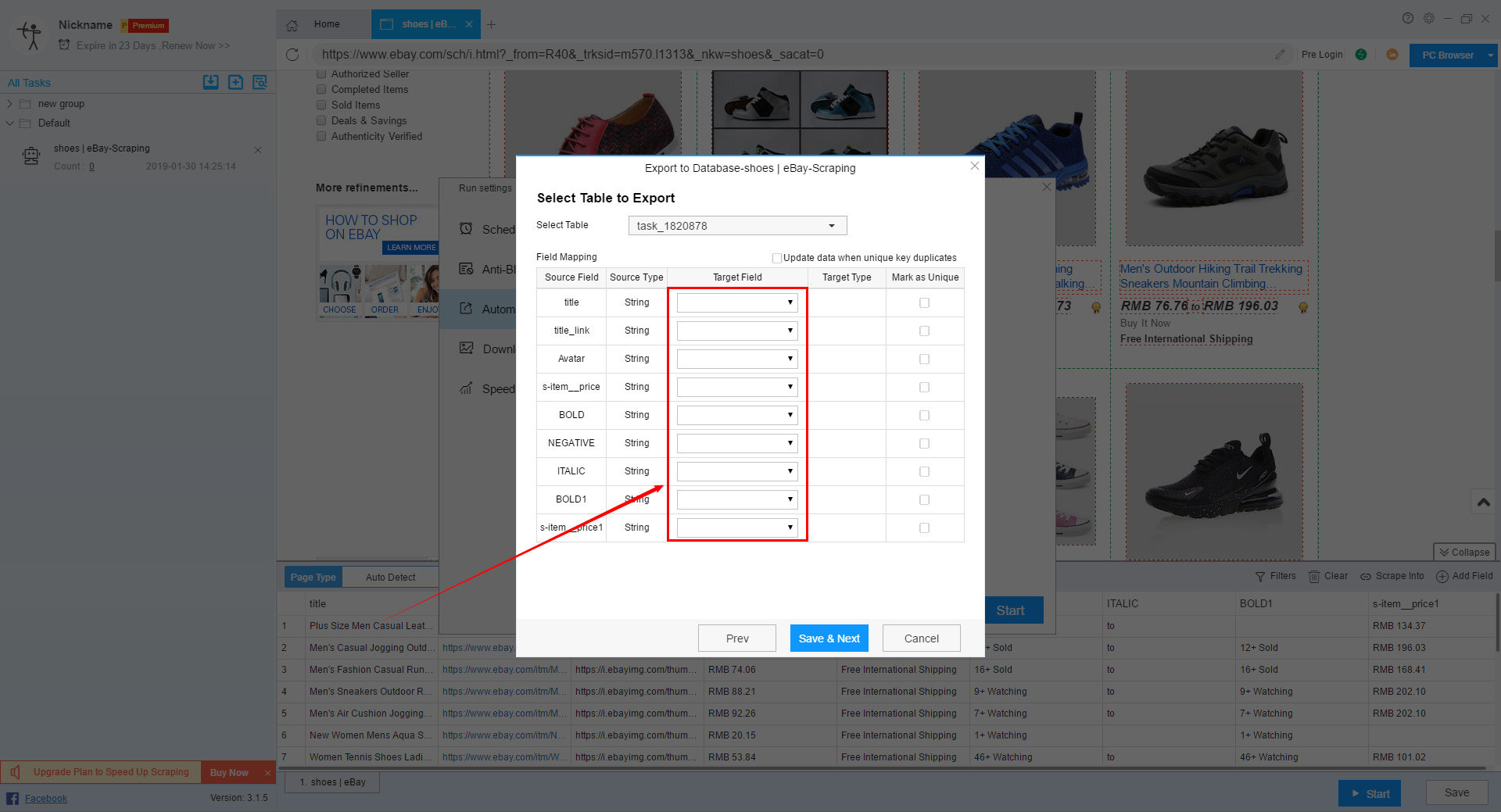 When exporting the interface, choose not to export, cancel directly, so the new database connection is set.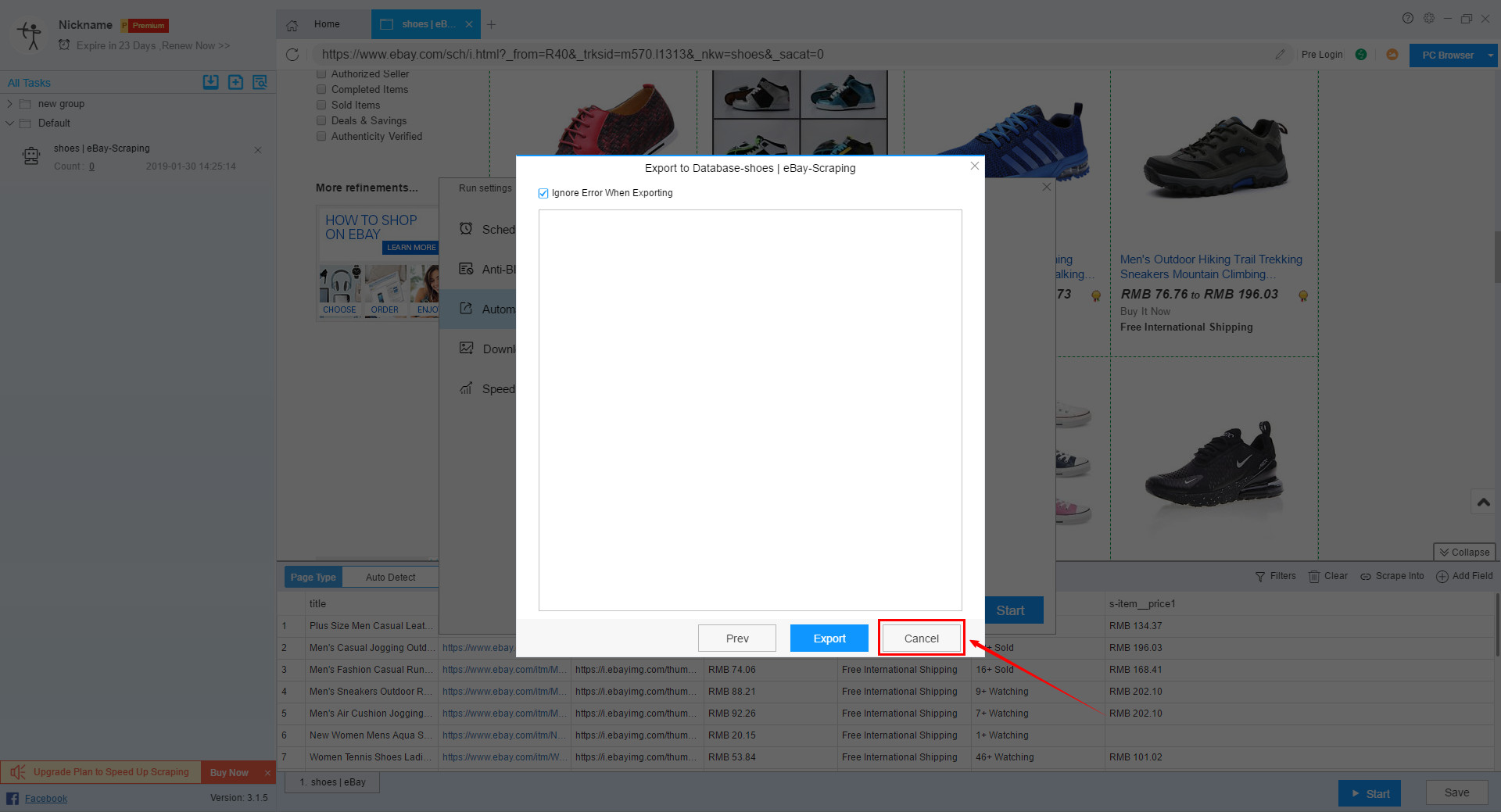 Automatic Export and Scheduled function can greatly improve user's work efficiency and save users' time. It is especially suitable for users who need to monitor data or sensation for a period of time.