Sitecore | Web Scraping Tool | ScrapeStorm
2023-08-01 19:02:56
92 views
Abstract:Sitecore is a company that provides digital experience management solutions. ScrapeStormFree Download
ScrapeStorm is a powerful, no-programming, easy-to-use artificial intelligence web scraping tool.
Introduction
Sitecore is a company that provides digital experience management solutions. Its flagship product, Sitecore Experience Platform, is a comprehensive digital experience platform that helps companies build and manage personalized, multi-channel digital experiences, including websites, mobile applications, social media, and more. Sitecore's products provide functions such as content management, data analysis, and personalized marketing, which can help enterprises achieve better customer experience and marketing effects.

Applicable Scene
Sitecore is suitable for digital marketing and customer experience management for all types of businesses and organizations. It provides a comprehensive digital marketing platform for creating and managing personalized websites, mobile apps and digital marketing campaigns. Sitecore can help businesses deliver a premium customer experience, increase customer engagement, increase brand awareness, and ultimately boost sales and business growth.
Pros: Sitecore has powerful personalization and content management functions, complete digital marketing tools and data analysis functions.
Cons: The disadvantage of Sitecore is that the cost of learning and use is relatively high, and it has certain requirements for hardware resources and server performance.
Legend
1. Sitecore login interface.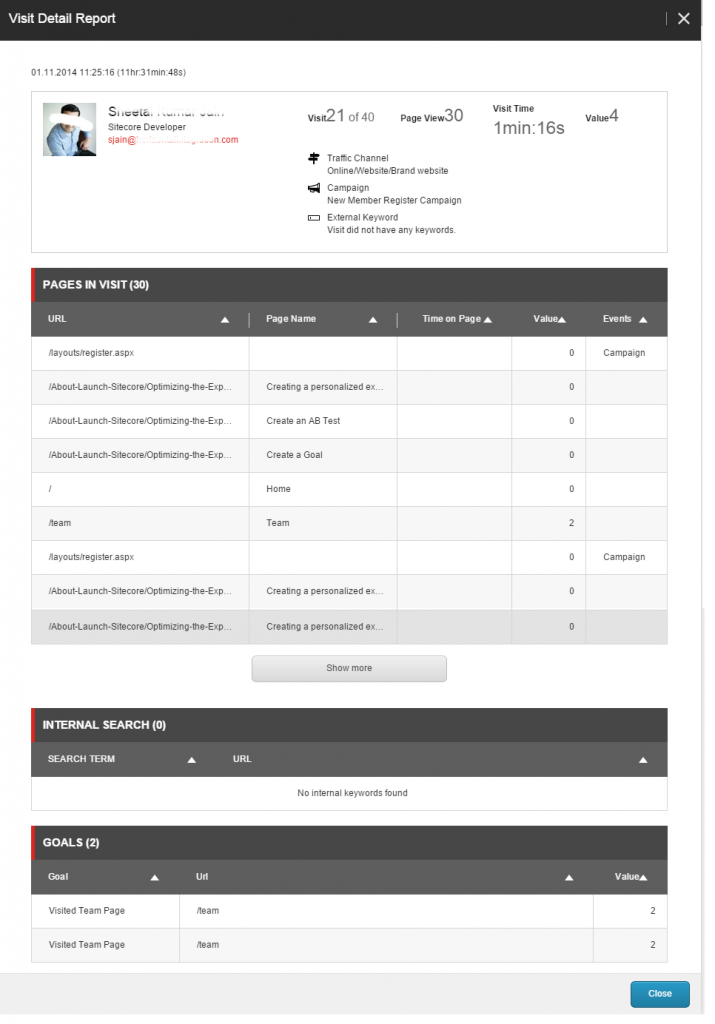 2. Sitecore editing interface.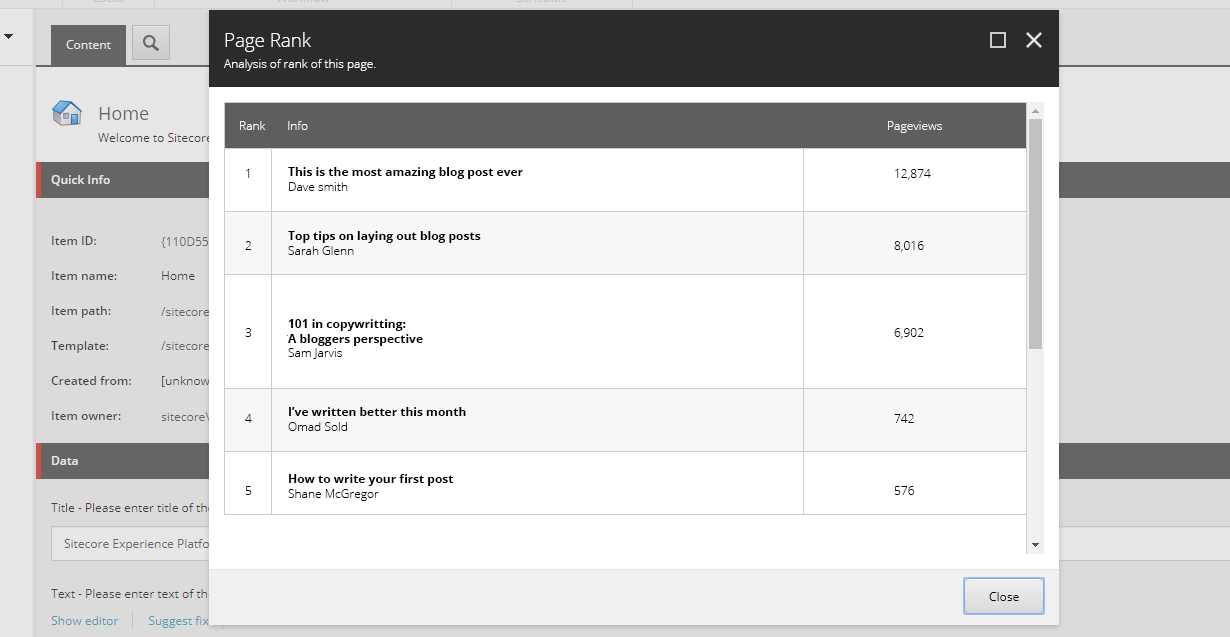 Related Article
Reference Link
https://en.wikipedia.org/wiki/Sitecore