【Getting Started】What is the Smart Mode | Web Scraping Tool | ScrapeStorm
2019-01-29 14:34:08
15561 views
Abstract:Smart Mode is a new generation of scraping mode developed by the ScrapeStorm team based on artificial intelligence technology. ScrapeStormFree Download
Smart Mode is a new generation of scraping mode developed by the ScrapeStorm team based on artificial intelligence technology. This mode is extremely simple to operate. It only needs to input the extracted URL, and the data can be extracted without configuring any rules.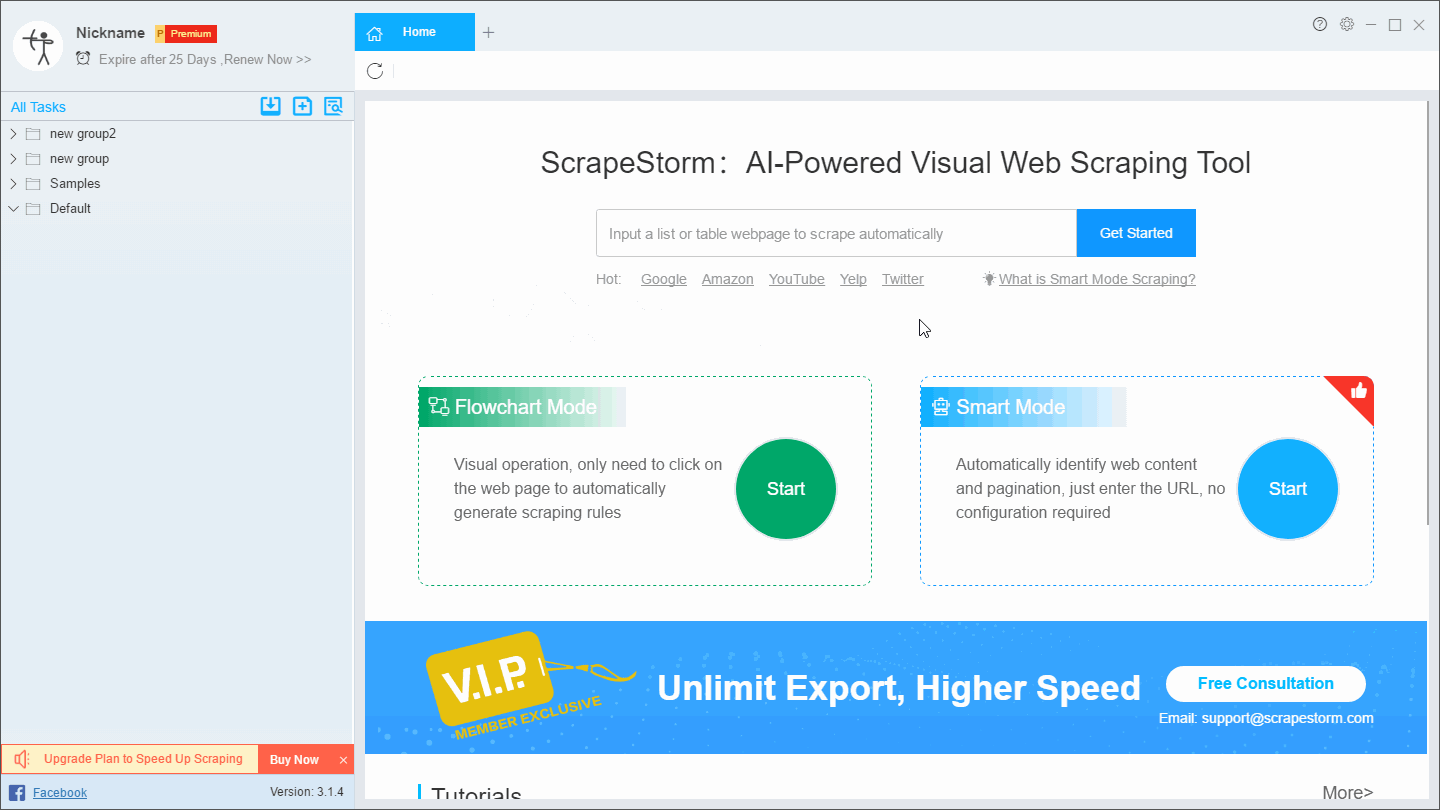 This mode supports scraping from a single URL and multiple URLs, and supports bulk import of URLs from local documents.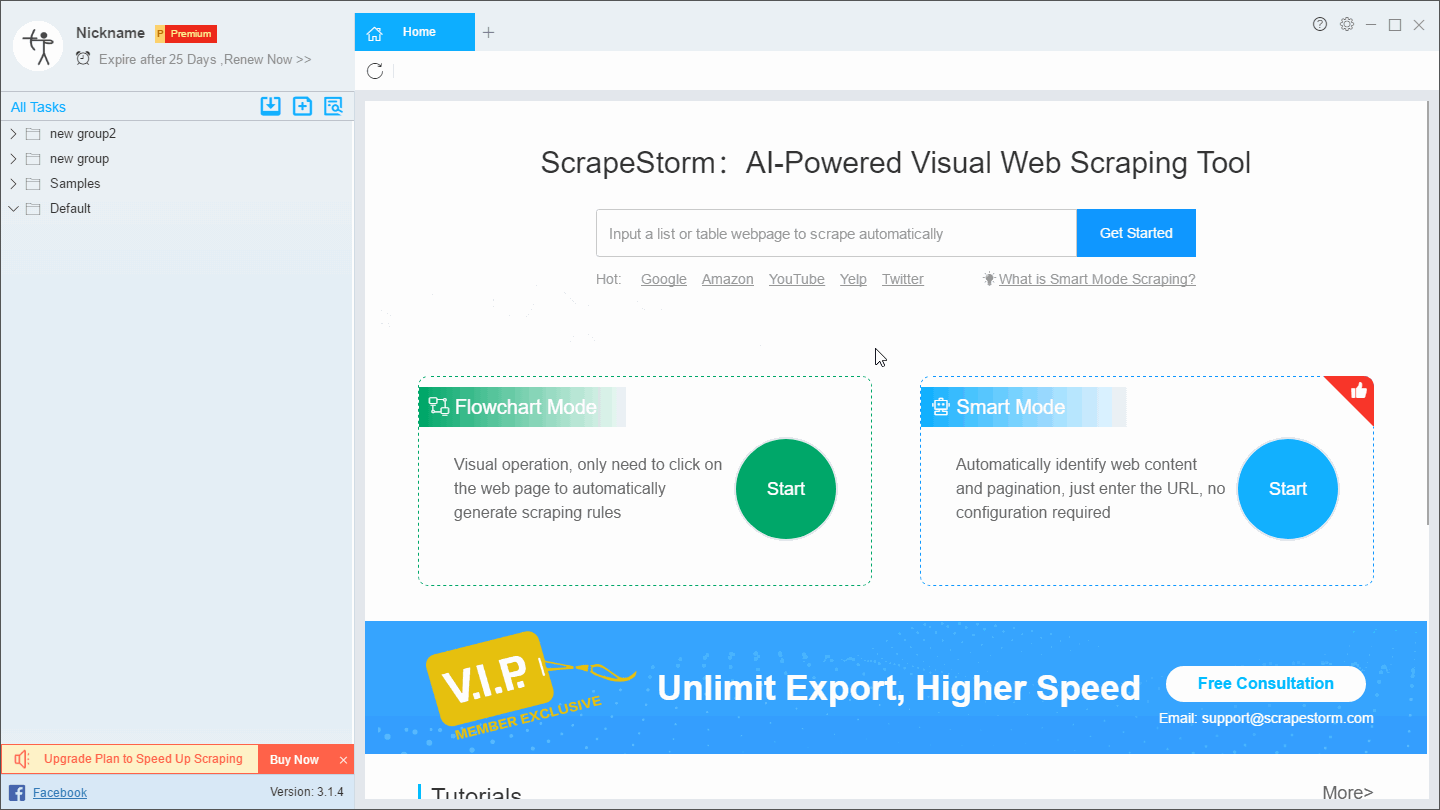 You can also bulk generate URLs by modifying parameters.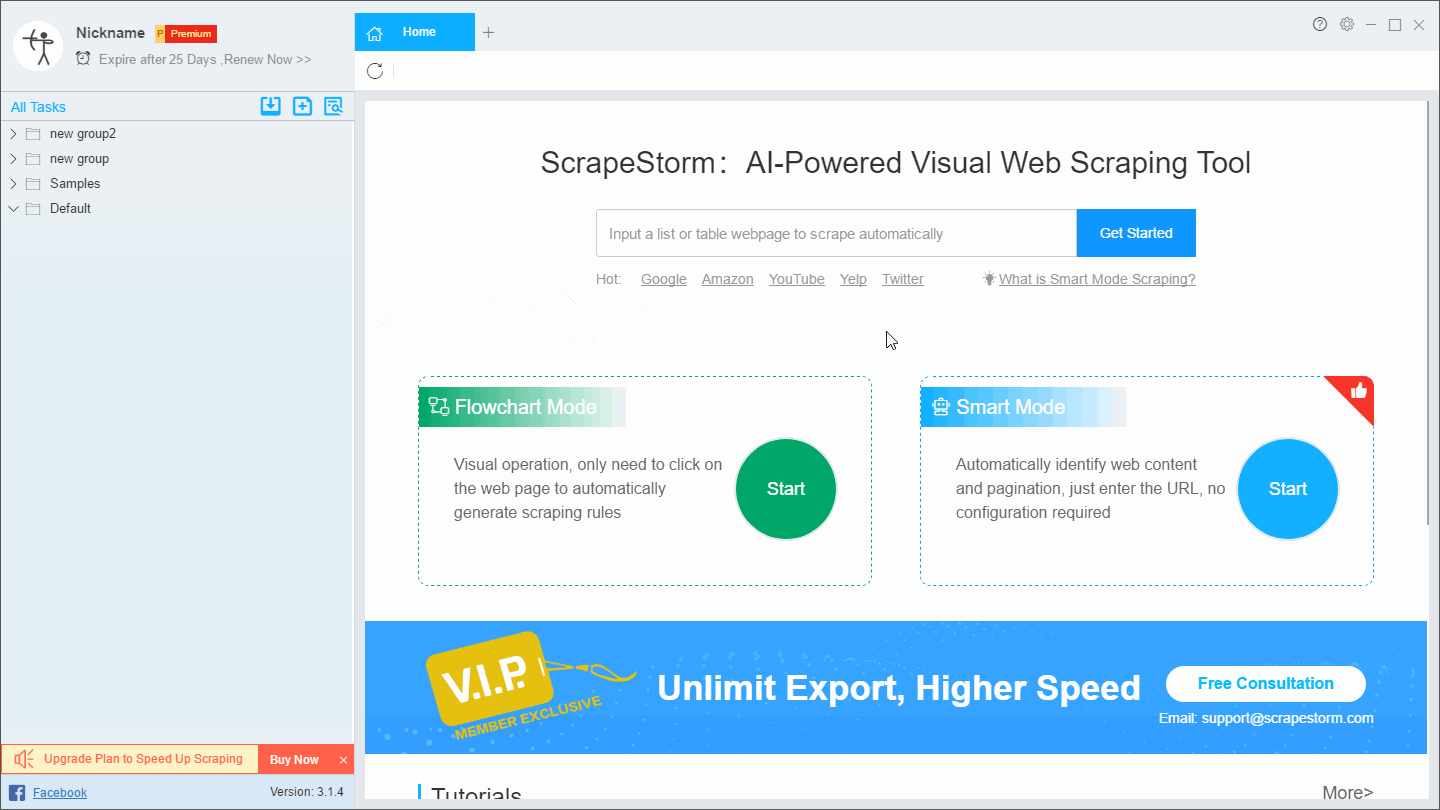 This mode is mainly for the extraction of list-type webpages and content-based webpages. When extracting multiple URLs in batches, it is recommended to input only the same type of webpages, for example, all of them are list types or all of them are content types.
For different types of web pages, we recommend creating different tasks for data scraping.