【Smart Mode】【Flowchart Mode】How to download the current page as a file when scraping | Web Scraping Tool | ScrapeStorm
2023-08-25 10:45:16
608 views
Abstract:When scraping data, if you encounter a situation where the scraping stops without scraping all the data, you can click the "Show Page" button to confirm whether the page is opened abnormally during the scraping process. This article will explain how to save the current page as a file when scraping. ScrapeStormFree Download
When scraping data, if you encounter a situation where the scraping stops without scraping all the data, you can click the "Show Page" button to confirm whether the page is opened abnormally during the scraping process. This article will explain how to download the current page as a file when scraping.
Step 1: Click the "Show Page" button
After starting the task, the software will automatically open the "Running Interface", click the "Show Page" button on this interface to see the page currently being scraped.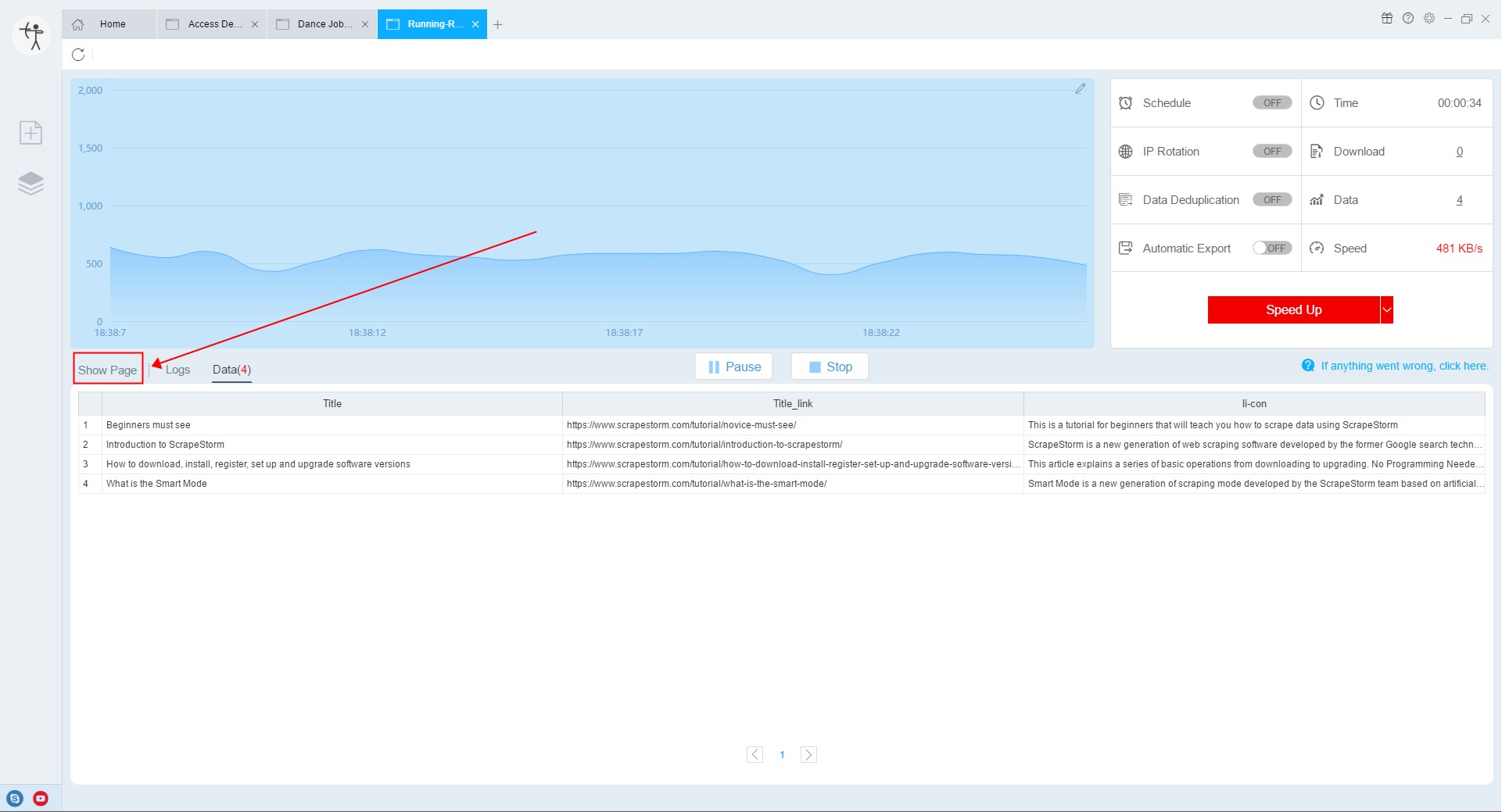 You can confirm the opening status of the current page of the task through the "Show Page" interface, including whether the Pre-execute Operation is running normally, whether the page is turned normally, whether there is an advertisement pop-up window, whether a CAPTCHA is encountered, etc.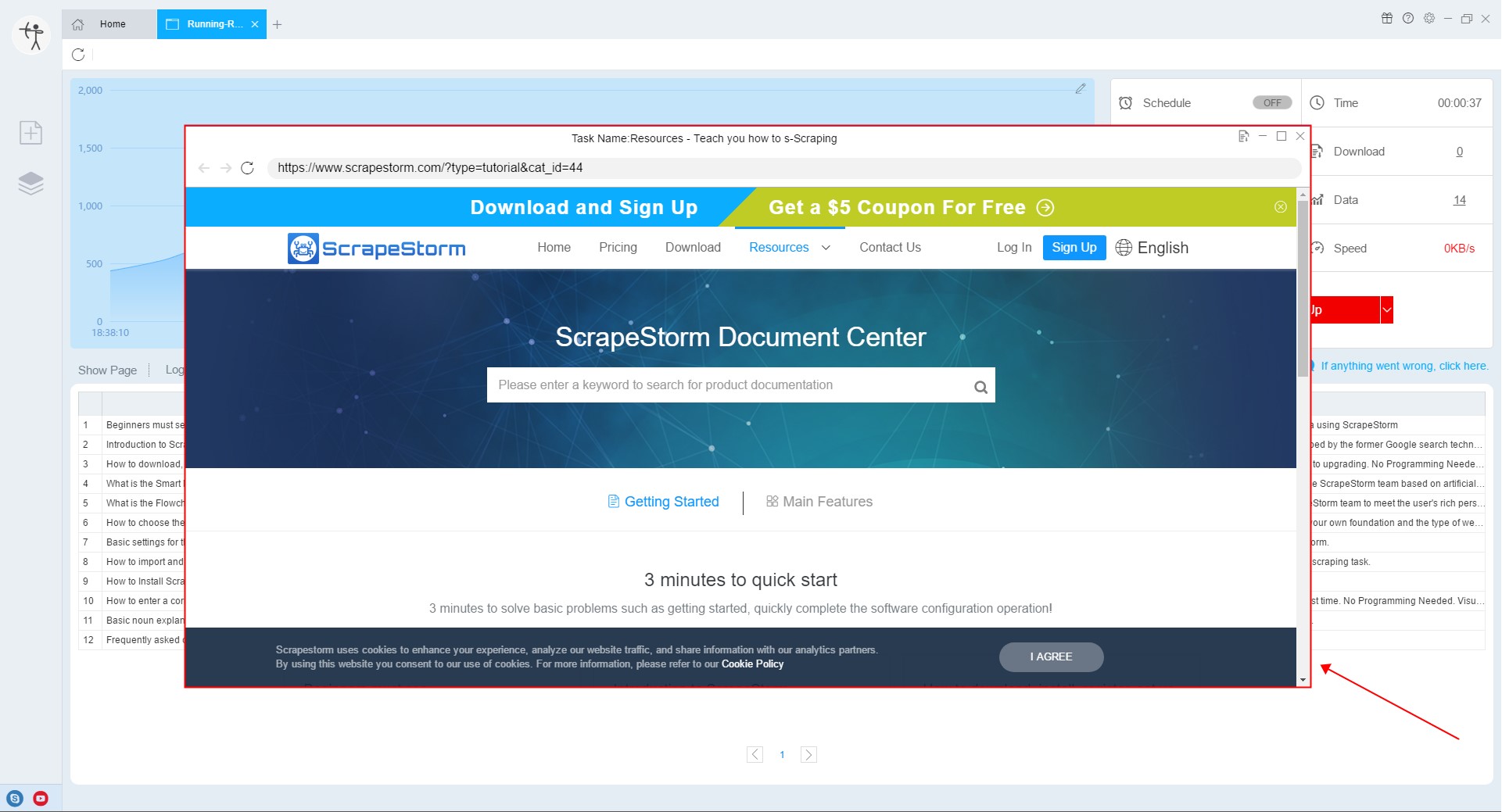 Step 2: Download the current webpage
In the upper right corner of the opened current page, there is a "Save the current webpage to the file system" button, click this button to download the current page to the local.