【Flowchart Mode】How to set scraping range | Web Scraping Tool | ScrapeStorm
2021-07-16 13:49:19
3413 views
Abstract:This tutorial will show you how to set scraping range. ScrapeStormFree Download
Compared to the smart mode, which can directly set scraping range, the setting of the scraping range in the flowchart mode is more complicated.
1. Set only the end page, not the start page
This setting is relatively simple. Whether it is a Next Page Button webpage, a Scroll to Load webpage, or a Scroll to Load + Next Page Button webpage, you only need to select the paging loop, and then set the custom number of page turns.
(1) Next Page Button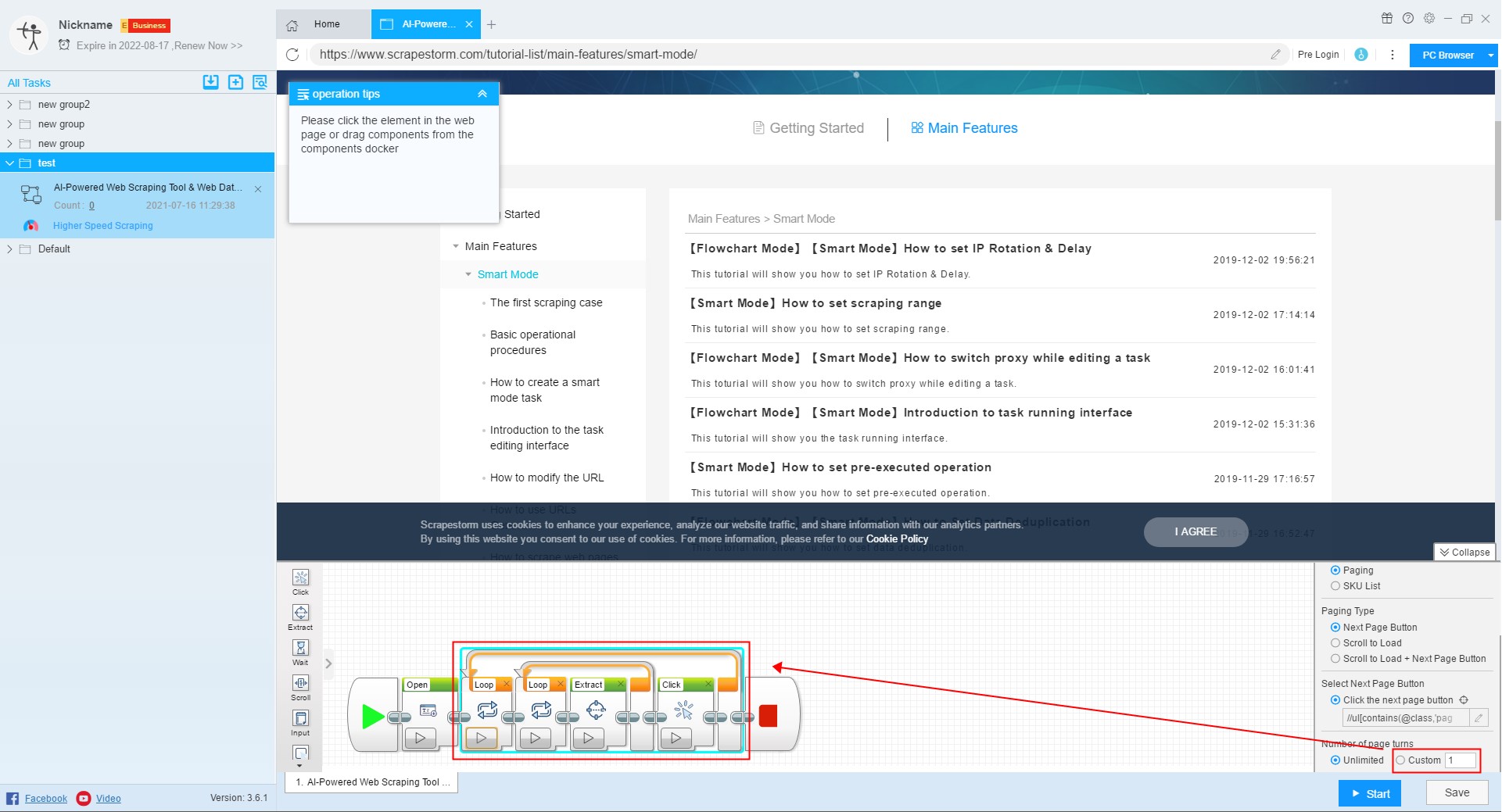 (2) Scroll to Load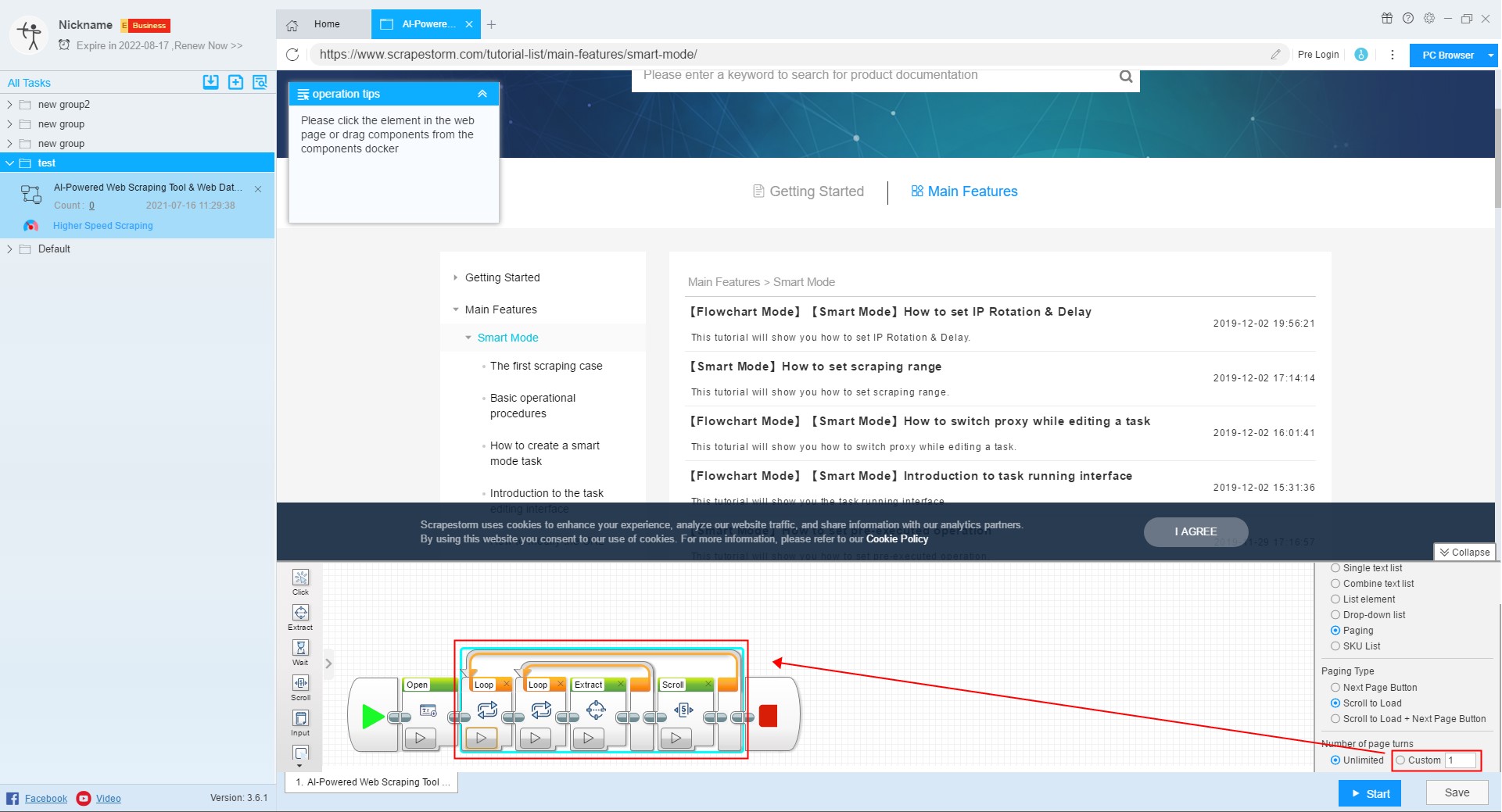 (3) Scroll to Load + Next Page Button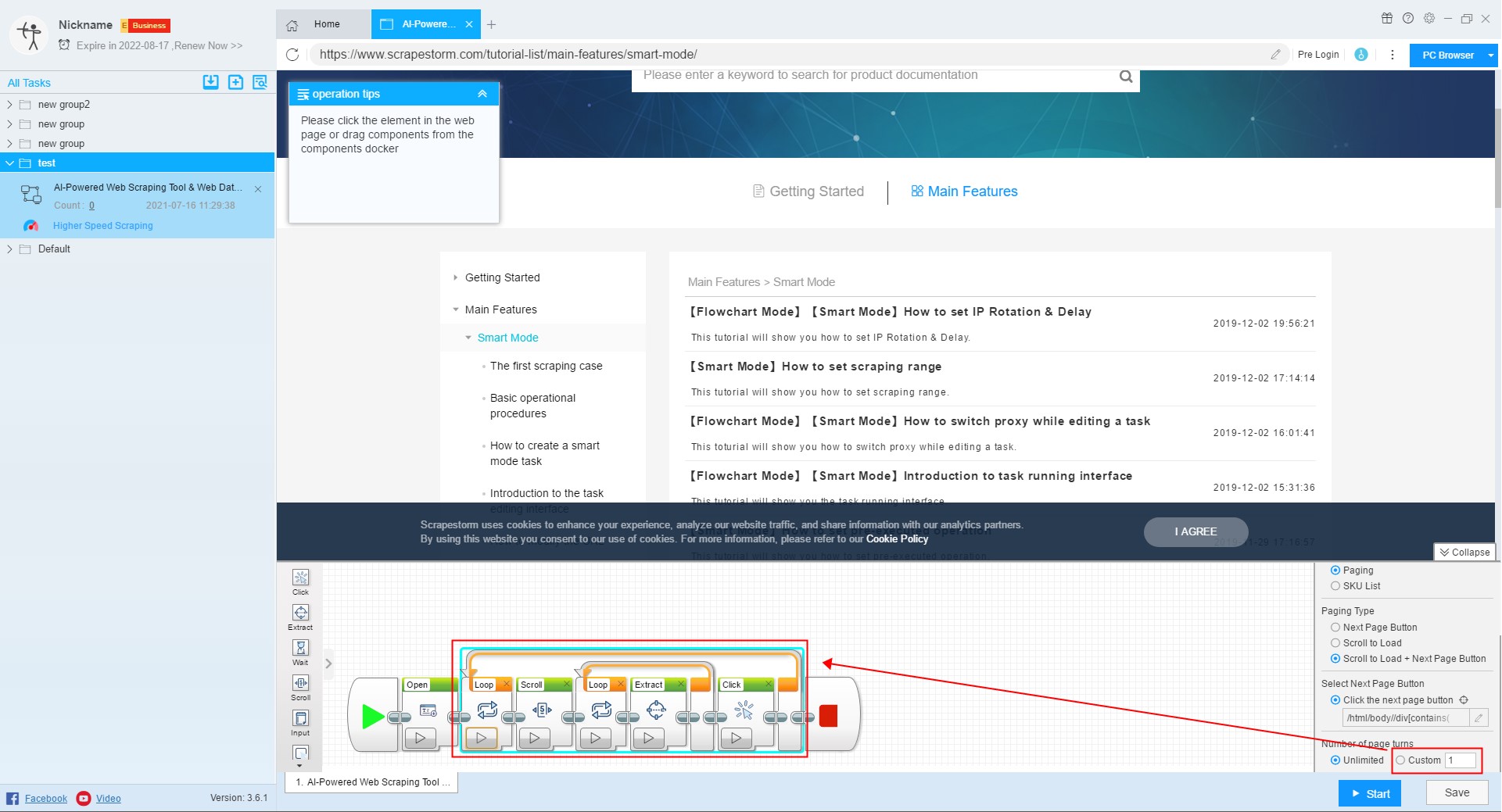 2. Set the start page, not the end page
(1) Websites whose URLs change as the page number changes
Users can copy the new URL directly and modify the URL on the page.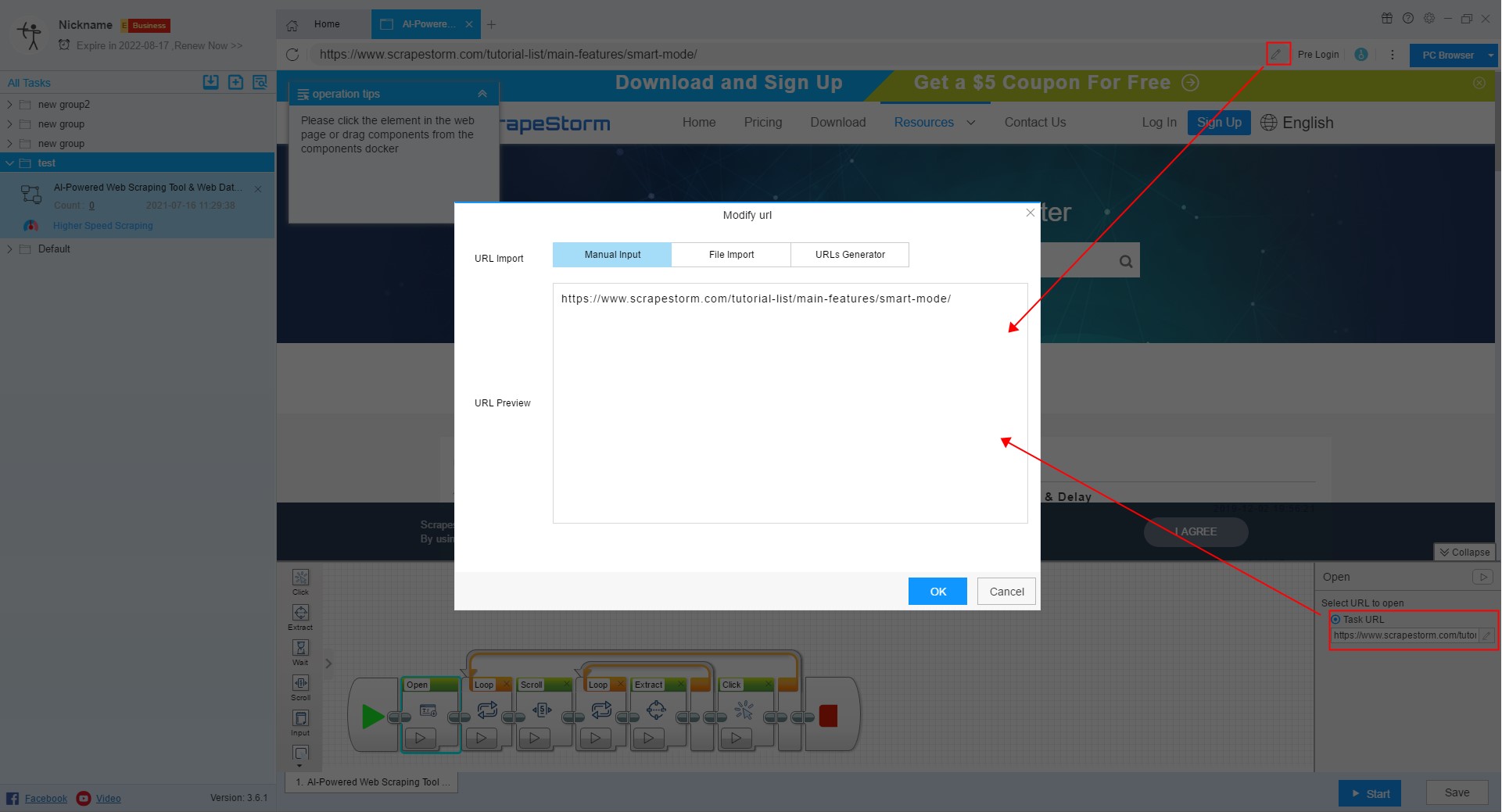 (2) Websites whose URLs do not change with page numbers
Regardless of the number of pages, the URL will not change.
For this kind of website, we click the next page button on the page, and click the "Loop click the element" in the operation tips. At this time, a new paging loop will be generated.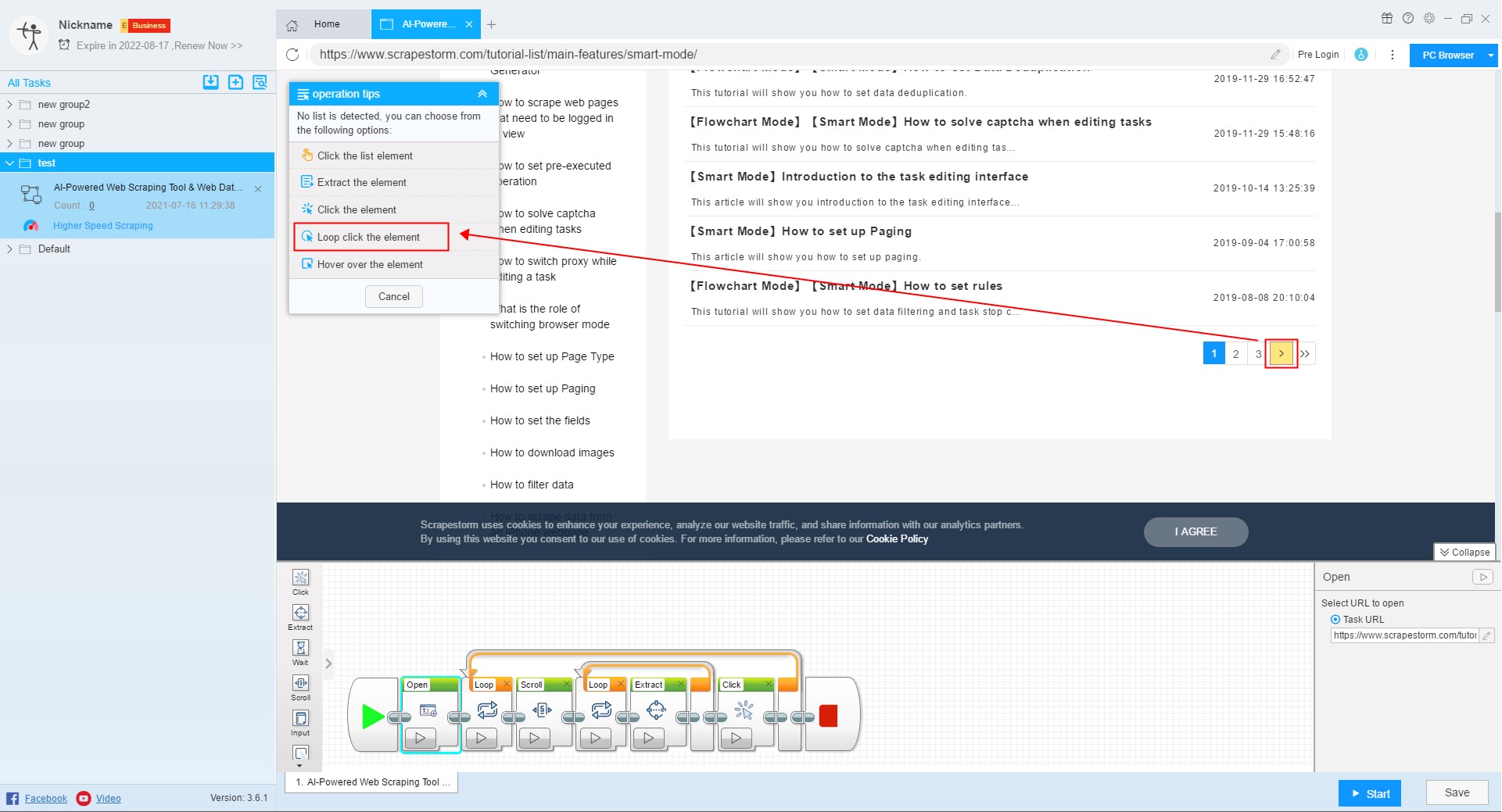 If you want to start scraping from the 3rd page, you can customize the page turning number "3".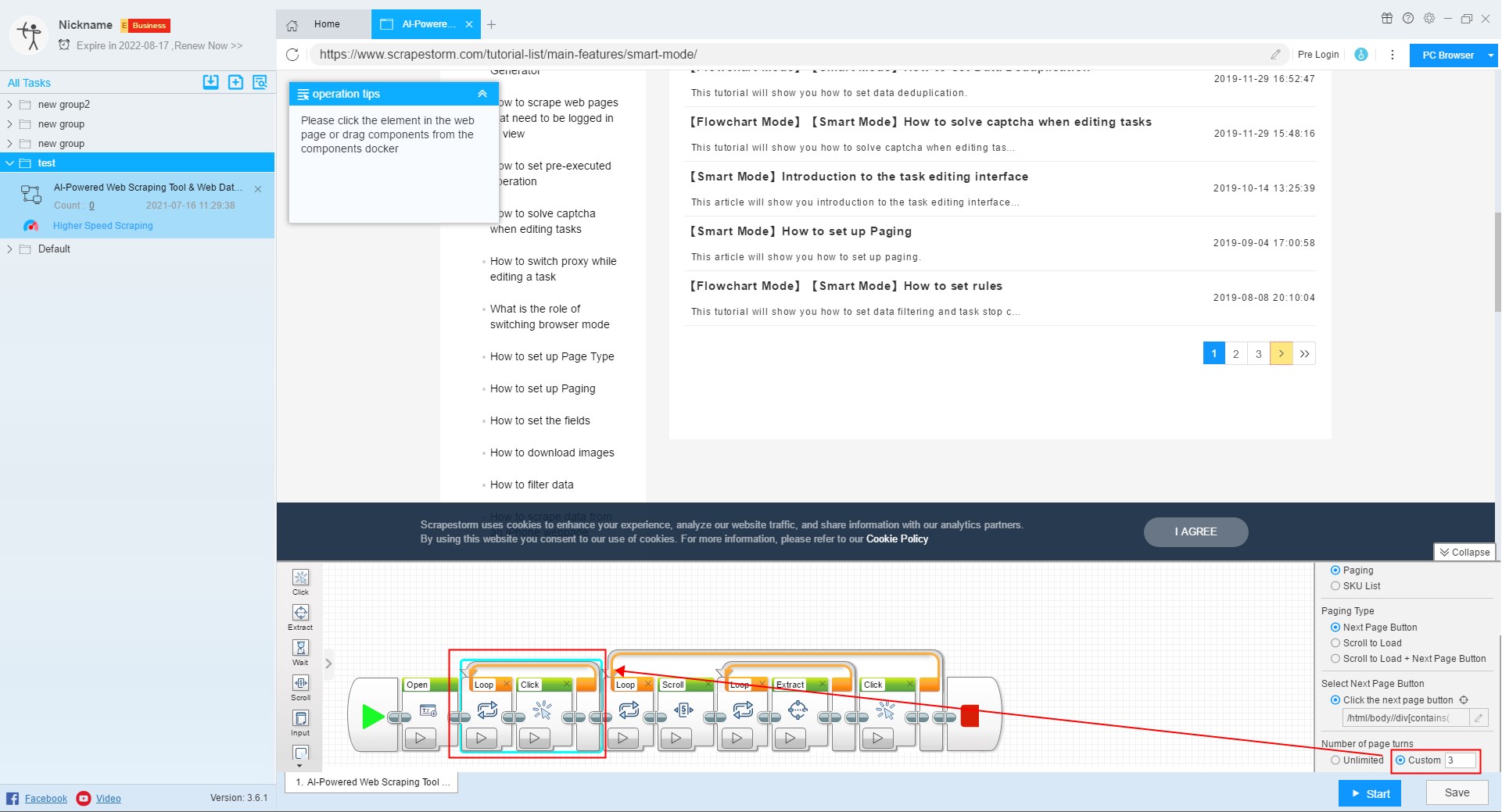 3.Set the start page and end page
The setting of this scraping range is a combination of the methods 1 and 2.