Can ScrapeStorm solve captcha automatically? | Web Scraping Tool | ScrapeStorm
2023-05-09 17:30:16
517 views
Abstract:Answer to "Can ScrapeStorm solve captcha automatically?" ScrapeStormFree Download
Question:
Can ScrapeStorm solve captcha automatically?
Answer:
ScrapeStorm does not support solving captcha automatically. But it provides the function of solving captcha manually.
If captcha appears when editing tasks, you can click the blue button in the upper right corner of the software to manually solve captcha.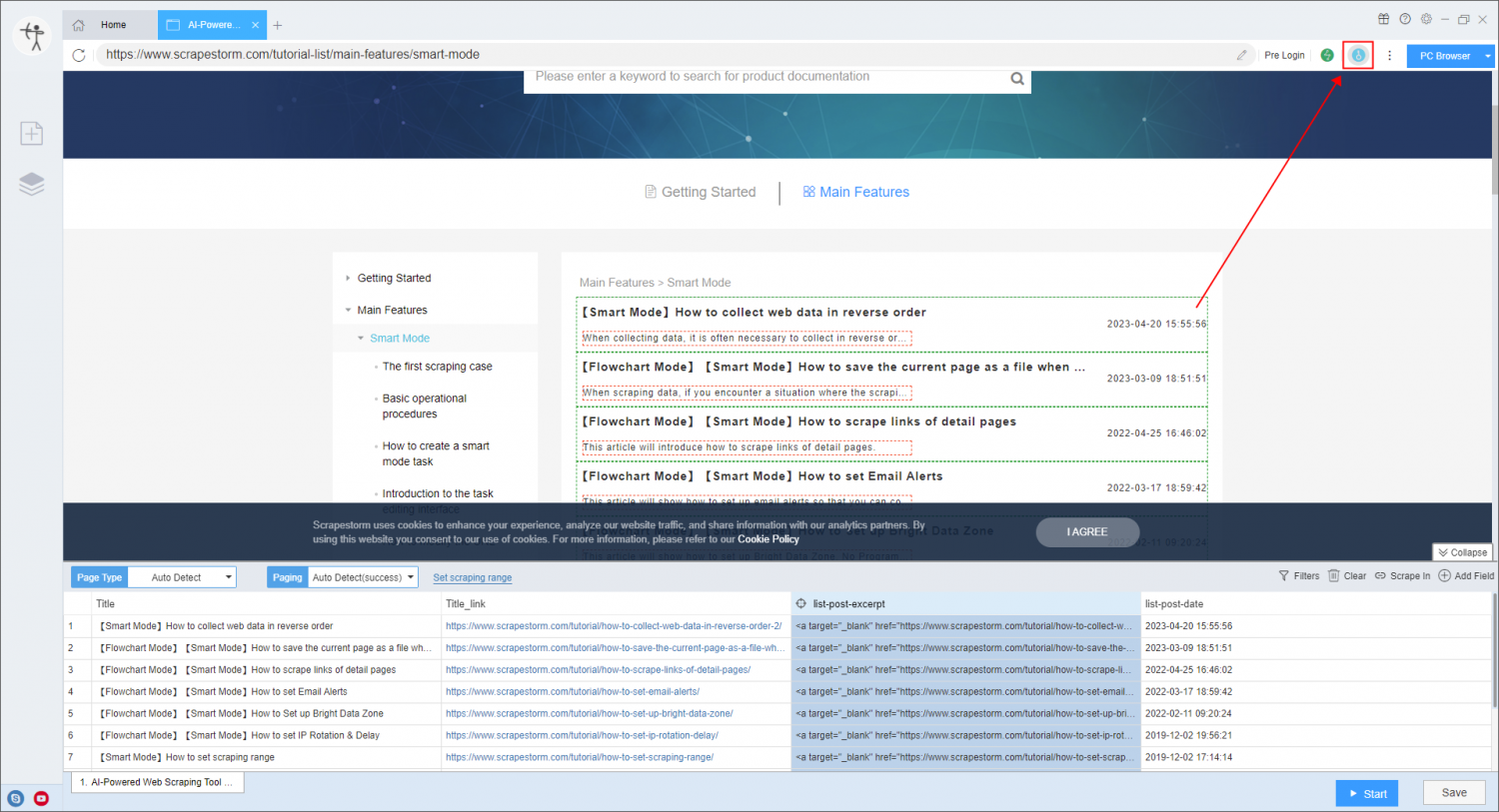 If there is a captcha when the task is running, usually the software will automatically detect the captcha on the page, and then give a pop-up window prompt. You can manually verify in the pop-up window.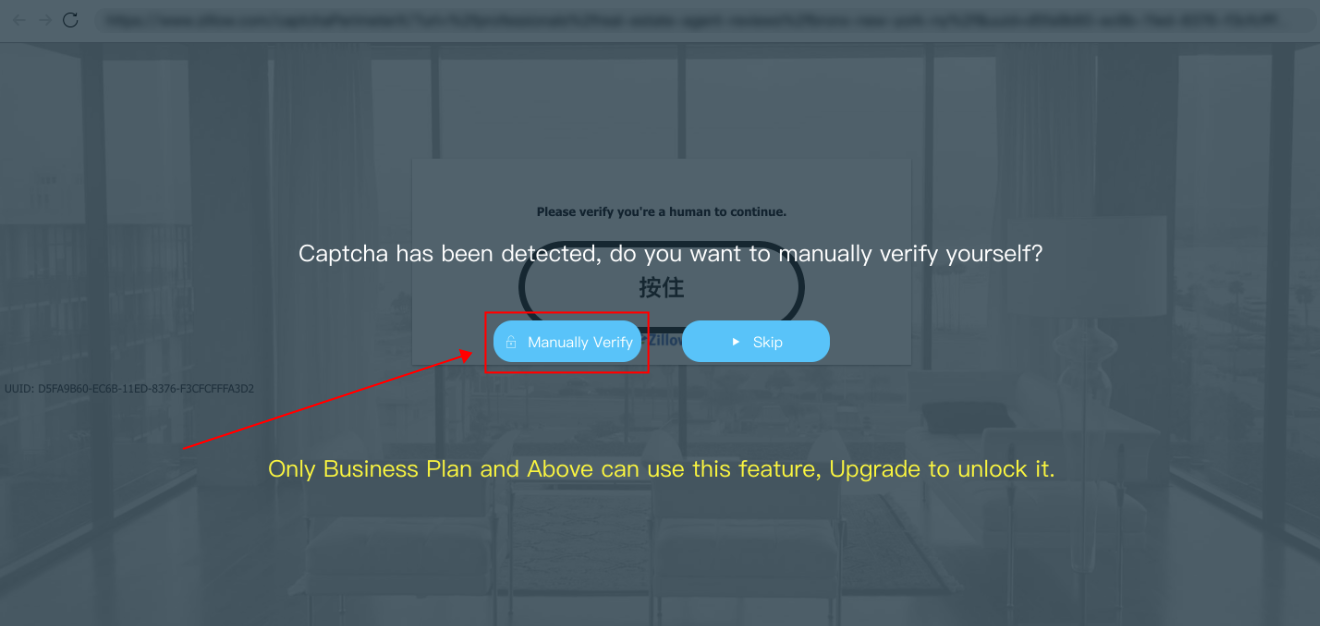 If the captcha prompt pop-up window does not pop up, you can enable "Detect CAPTCHA During the Scraping" in the startup settings to help the software detect captcha, and then manually verify.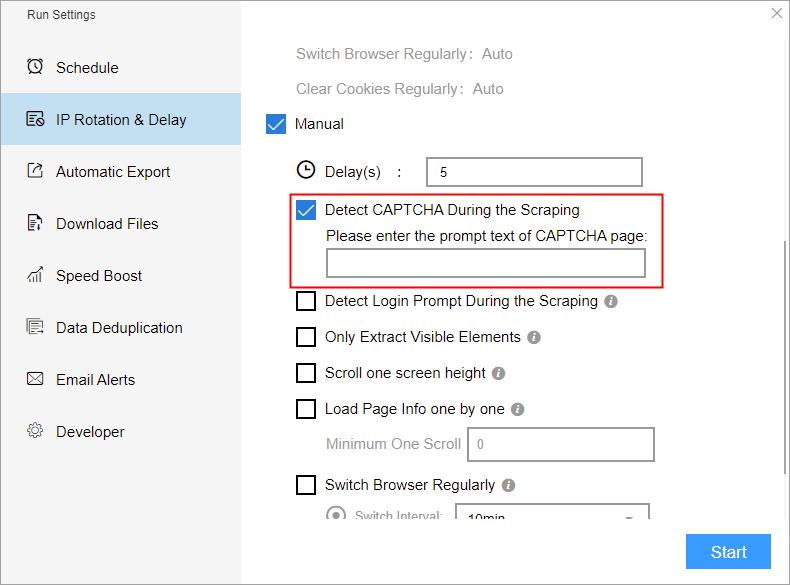 Tips: When the software automatically detects captcha and pops up a prompt during operation, the task will be suspended. After manual verification, the software will continue to run the current task. In addition, there is a probability of misidentification in automatic detection. If you judge that there is no captcha on the page, just click "Skip". After skipping twice in a row, the software will no longer detect the captcha.