OpenText | Web Scraping Tool | ScrapeStorm
2023-09-19 19:48:53
237 views
Abstract:OpenText TeamSite is a world-leading enterprise-grade web content management system (CMS) and digital experience platform designed to help enterprises create, manage and deliver high-quality digital content. ScrapeStormFree Download
ScrapeStorm is a powerful, no-programming, easy-to-use artificial intelligence web scraping tool.
Introduction
OpenText TeamSite is a world-leading enterprise-grade web content management system (CMS) and digital experience platform designed to help enterprises create, manage and deliver high-quality digital content.

Applicable Scene
OpenText TeamSite is a full-featured enterprise-level content management system suitable for a variety of scenarios. It enables businesses to easily manage website content, from digital marketing and e-commerce to brand management and multi-language support.
Pros: OpenText has powerful content management capabilities, multi-language support, brand management and security compliance. It is suitable for a variety of industries and scenarios, providing multimedia content management, digital marketing and e-commerce support.
Cons: OpenText may require a high degree of customization depending on user needs, which may increase implementation costs and require a certain learning cost for novices.
Legend
1. OpenTex five-layer customer interaction full life cycle model.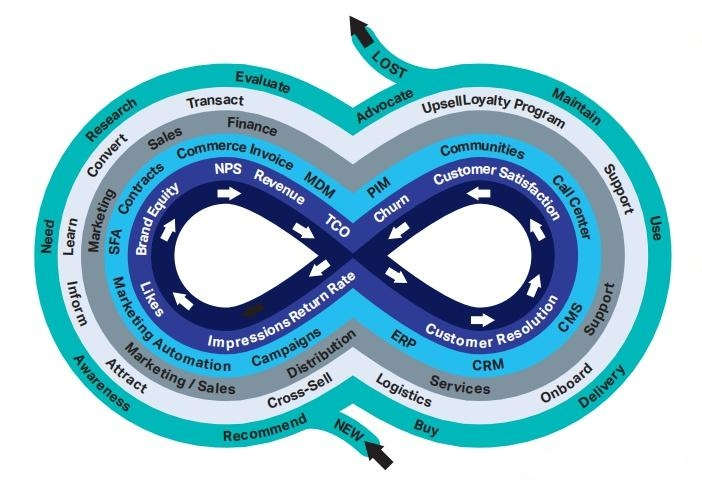 2. Open Text Integration Center.
Related Article
Reference Link
https://en.wikipedia.org/wiki/OpenText