Scrivito | Web Scraping Tool | ScrapeStorm
2023-09-20 14:47:27
225 views
Abstract:Scrivito is a cloud CMS (content management system) for building and managing modern websites. ScrapeStormFree Download
ScrapeStorm is a powerful, no-programming, easy-to-use artificial intelligence web scraping tool.
Introduction
Scrivito is a cloud CMS (content management system) for building and managing modern websites. It is a powerful content management platform designed to provide flexibility, scalability, and collaboration to meet the needs of a variety of different types of websites.

Applicable Scene
Scrivito enables businesses to easily create and maintain their official websites, showcase products, services and company information, and publish blog posts. Not only that, Scrivito also provides rich e-commerce functions, allowing merchants to manage product catalogs, shopping carts, orders, payments, etc. In addition, news organizations can use Scrivito to manage news articles, multimedia content and schedules to publish news and stories in real time.
Pros: Scrivito is hosted on the cloud, providing scalability, high availability, and data security. It has a customizable content model that can be adapted to a variety of different project needs. Collaboration tools in multi-user environments that enable multiple team members to co-edit and manage content simultaneously. As a managed service, there is no need to install, upgrade or maintain the server software yourself.
Cons: Scrivito is a commercial service and there may be a fee to use it, especially for larger projects. For new users, it may take some time to become familiar with Scrivito's interface and features. Although Scrivito offers a wealth of functionality, some highly customized needs may require custom development work.
Legend
1.Scrivito's software work interface.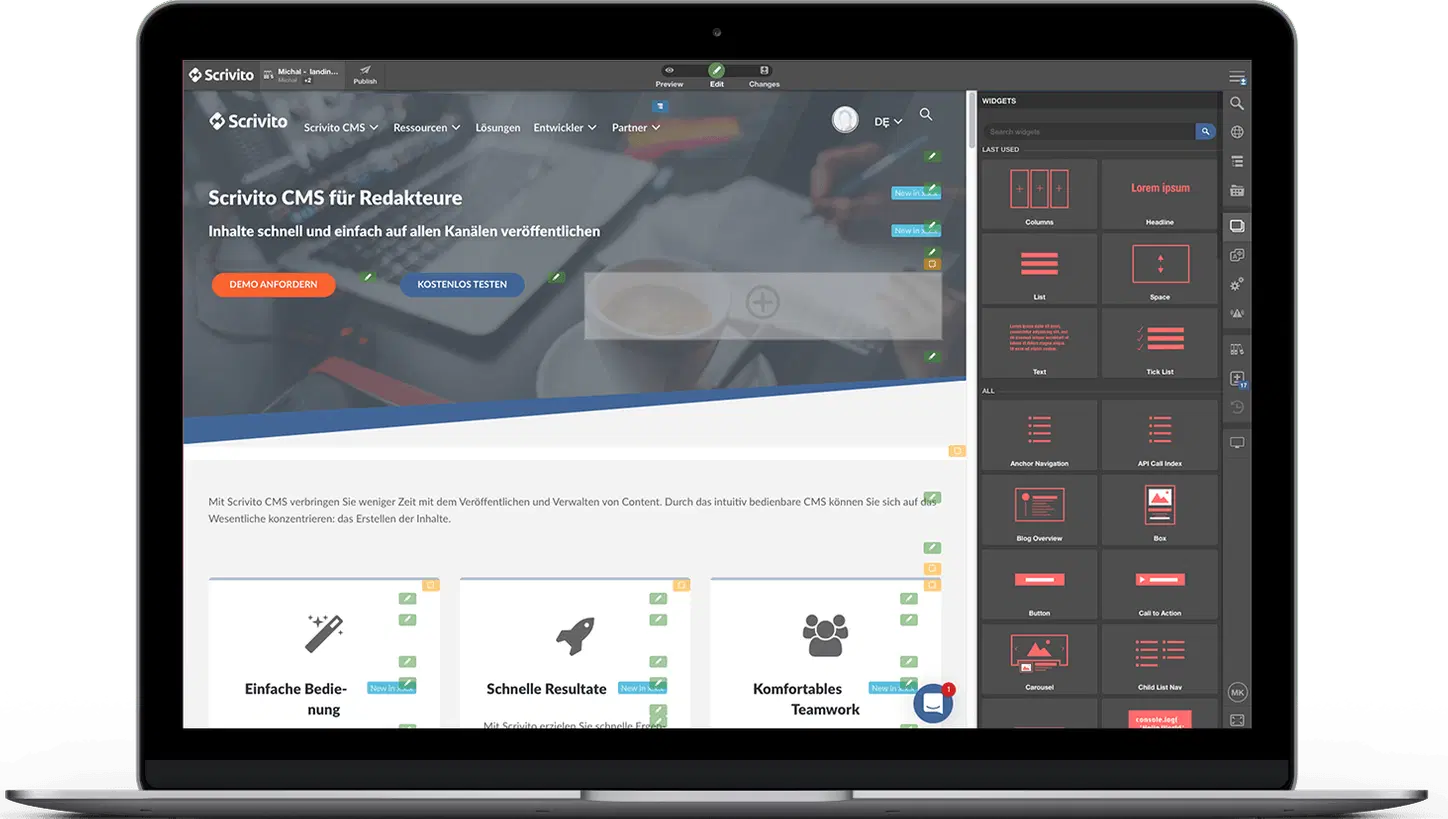 2. Scrivito's software operation interface.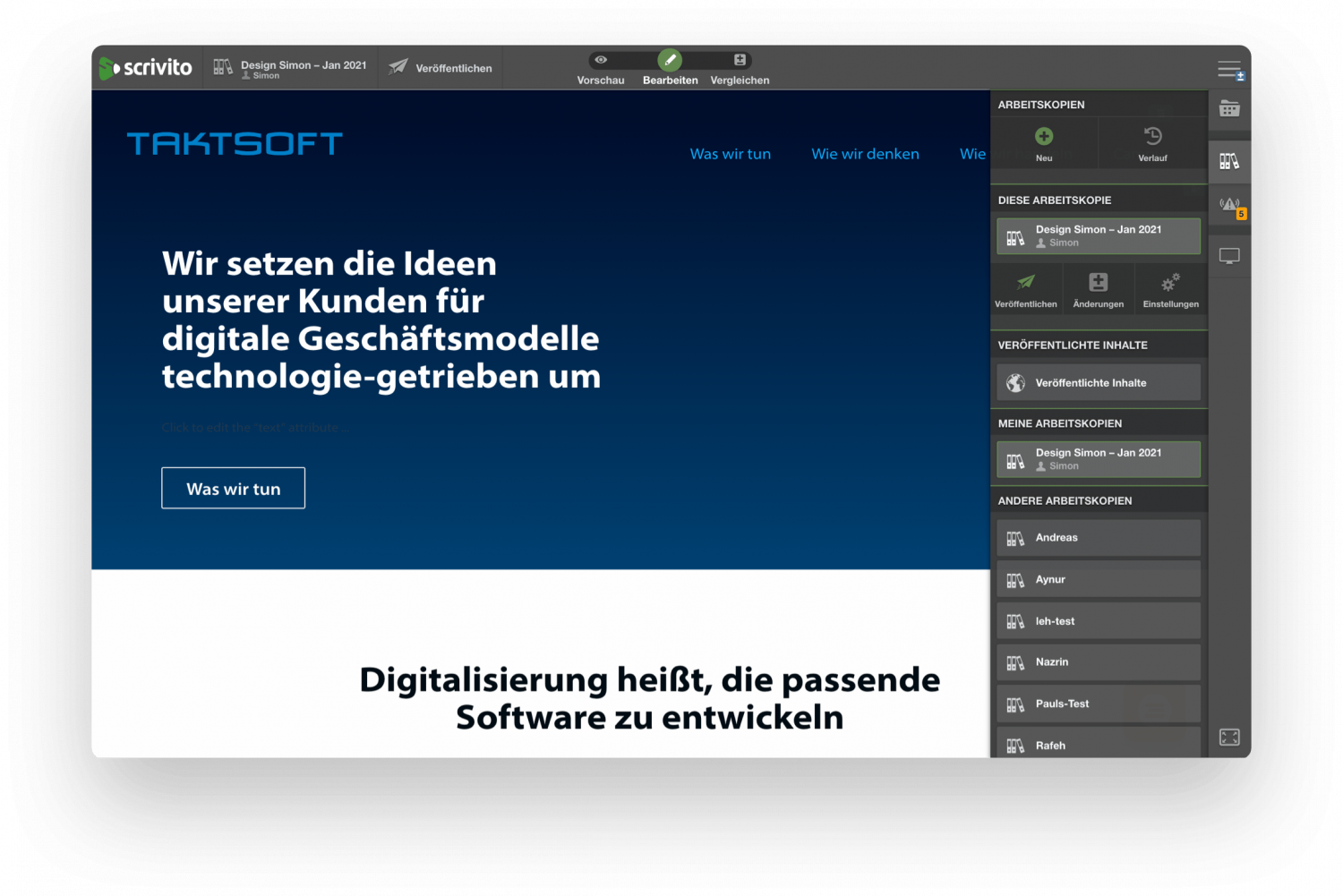 Related Article
Reference Link
https://en.wikipedia.org/wiki/File:Logo_Scrivito.png