【Smart Mode】How to scrape web pages that need to be logged in to view | Web Scraping Tool | ScrapeStorm
2021-07-15 16:07:43
13188 views
Abstract:This tutorial will show you how to extract the webpages that need to be logged in to view in smart mode. No Programming Needed. Visual Operation. ScrapeStormFree Download
In Smart Mode, if you encounter a web page that requires you to log in to view the content, we can Pre Login as shown in the following figure.
Specifically include:
Step 1: Create a smart mode task (click here to see how to create a task).
Step 2: Click the Pre Login button.
Step 3: Enter your account and password to log in to the website.
Step 4: Click "Login Succeed".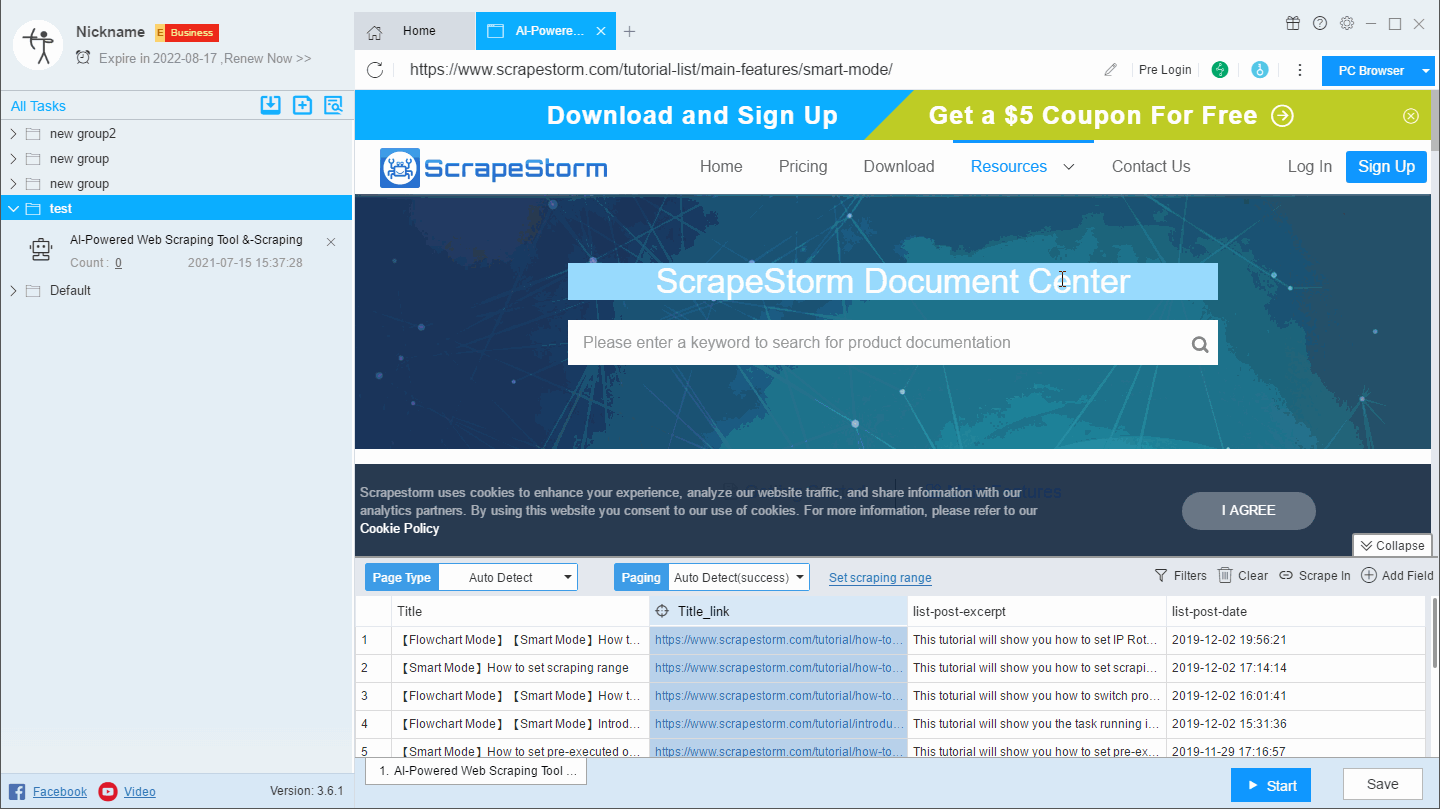 Tips:
All information entered by the user is saved locally, and ScrapeStorm does not upload and store any personal information of the user on other websites.