Cookies | Web Scraping Tool | ScrapeStorm
2023-10-19 19:12:24
206 views
Abstract:Cookies are small text files that are stored in the browser of your computer or mobile device by a website server. ScrapeStormFree Download
ScrapeStorm is a powerful, no-programming, easy-to-use artificial intelligence web scraping tool.
Introduction
Cookies are small text files that are stored in the browser of your computer or mobile device by a website server. These are typically used to track user activity on the website, store user preferences, provide a personalized experience, and perform other functions related to the user's interactions with the website.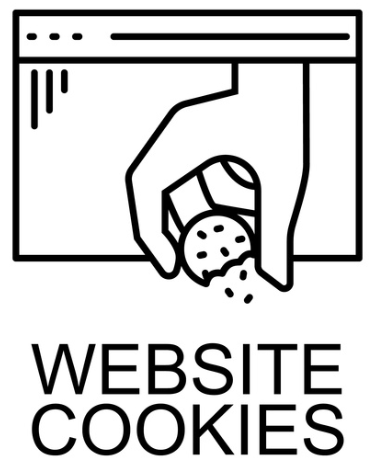 Applicable Scene
Cookies are often used to save a user's login status in order to maintain a user's login session. This allows users to access pages that require authentication without having to re-enter their username and password each time. Cookies can also be used to store user settings and personalization settings such as language settings, theme selection, font size, and layout preferences. This allows users to customize how they interact with her website.
Pros: Cookies are a convenient way to implement session management in web development and help maintain user state and identity. Cookies allow us to store user preferences such as language, theme, and font size to provide a more personalized user experience. Cookies can be used to collect data that helps a website owner understand visitor behavior and the performance of her website.
Cons: Cookies can raise privacy concerns because they track users' online activities and habits and can potentially reveal sensitive information. Cookies are vulnerable to attacks such as cross-site scripting (XSS) and cross-site request forgery (CSRF) attacks, which can lead to data disclosure and malicious activity.
Legend
1. To return the cookie to the server, the client includes a Cookie header in subsequent requests.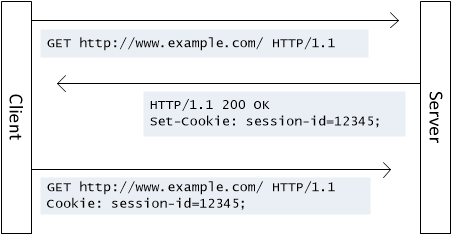 2. Cookies workflow diagram.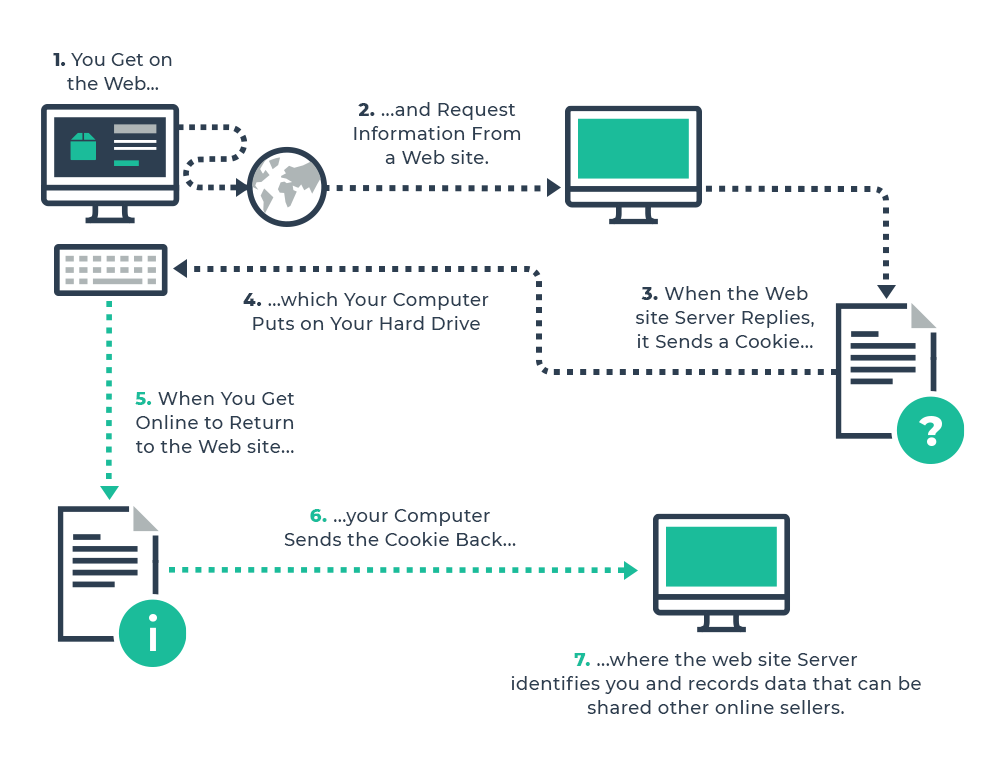 Related Article
Reference Link
https://en.wikipedia.org/wiki/HTTP_cookie
https://devopedia.org/http-cookie