ButterCMS | Web Scraping Tool | ScrapeStorm
2023-09-06 16:41:06
54 views
Abstract:ButterCMS is a content management system (CMS) that provides an easy way to manage and publish website content. ScrapeStormFree Download
ScrapeStorm is a powerful, no-programming, easy-to-use artificial intelligence web scraping tool.
Introduction
ButterCMS is a content management system (CMS) that provides an easy way to manage and publish website content. It is designed to enable developers to easily integrate content management functionality into their applications without writing complex backend code. ButterCMS supports multiple programming languages and frameworks, including JavaScript, React, Angular, Vue.js, and more, so developers can use it in their favorite environment.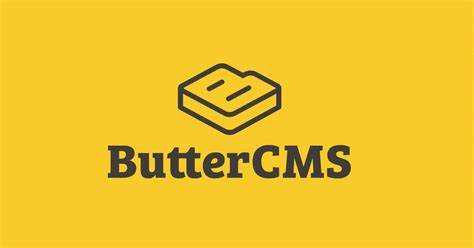 Applicable Scene
ButterCMS is suitable for any scenario where content needs to be managed and published efficiently without requiring extensive development work. This makes it ideal for many different types of websites and applications.
Pros: The beauty of ButterCMS is its simple and easy-to-use interface, which makes content management easy and requires no deep technical knowledge. It also offers rich content types such as blogs, news, and products, as well as powerful search and filtering capabilities. In addition, ButterCMS allows developers to freely choose front-end technology, making it easy to integrate into different types of applications.
Cons: The disadvantages of ButterCMS include the paid model, which requires payment based on usage. While it offers a ton of features, some premium features may require additional fees. In addition, for projects that require a high degree of customization, the flexibility of ButterCMS may be limited.
Legend
1. ButterCMS.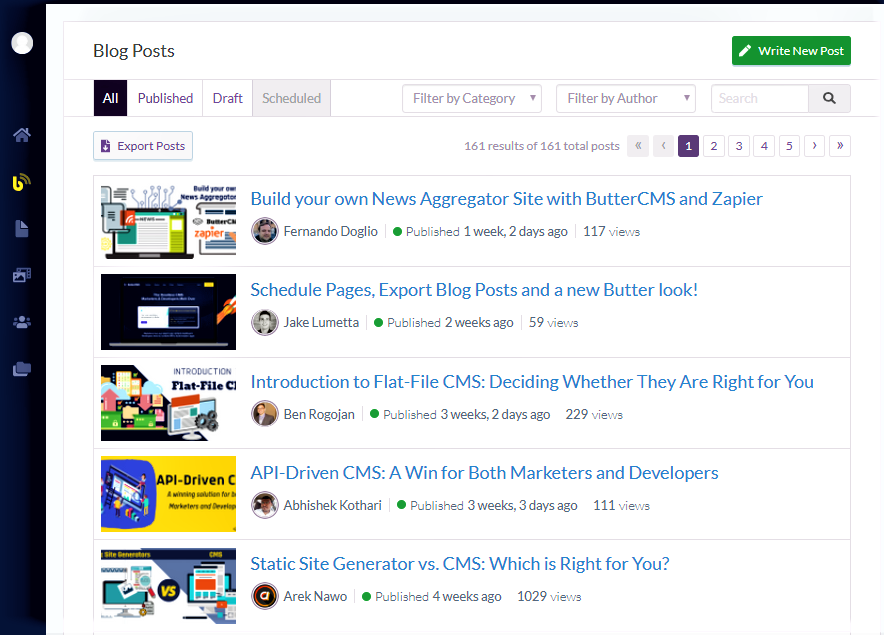 2. ButterCMS.
Related Article
Reference Link
https://wiredelta.com/10-most-popular-headless-cms-of-2020/
https://graphicdesignjunction.com/2021/08/top-7-headless-cms-platforms-in-2021/