【Getting Started】How to download, install, register, set up and upgrade software versions | Web Scraping Tool | ScrapeStorm
2021-08-11 15:16:52
16090 views
Abstract:This article explains a series of basic operations from downloading to upgrading. No Programming Needed. Visual Operation. ScrapeStormFree Download
1. ScrapeStorm download and installation

(1)Download
ScrapeStorm is the first Web Scraping Tool to support Windows, Mac and Linux operating systems. You can click here to go directly to the official homepage to download the software, the website will push the corresponding version according to your operating system.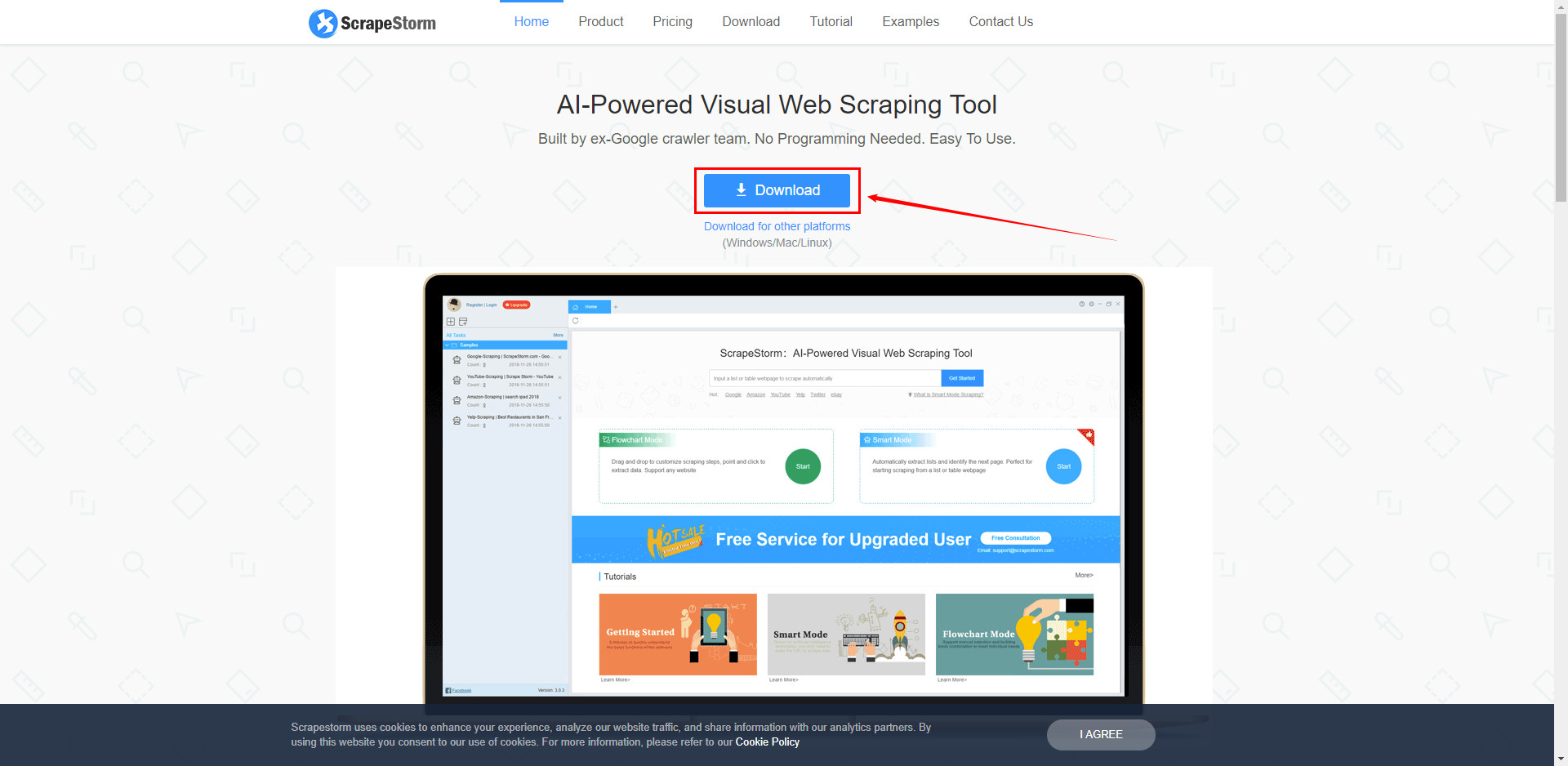 Or click here to open the official website download page, here is a download link for all versions, you can download the corresponding installation package according to your own operating system requirements.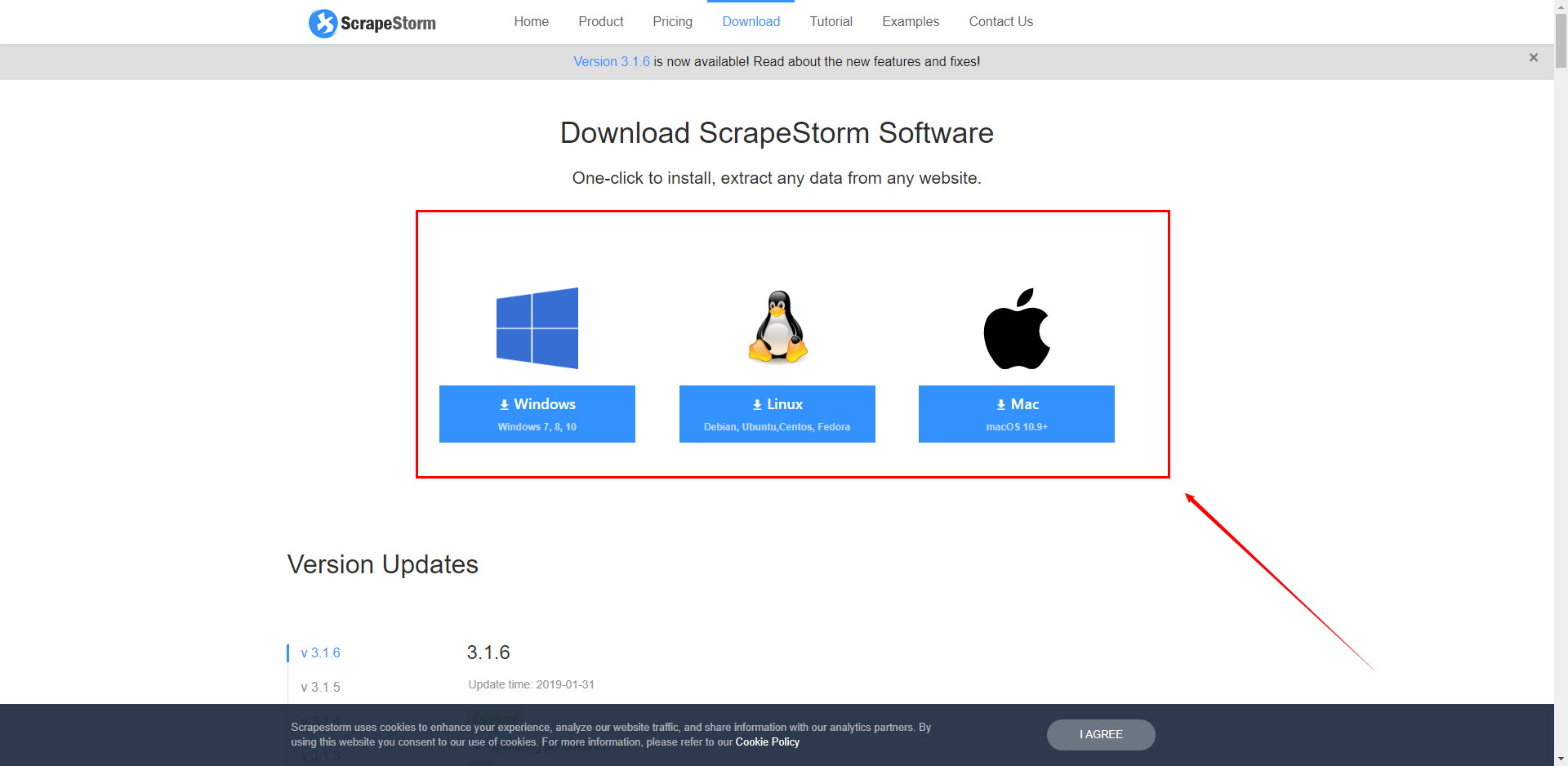 (2)Installation
How to install on Windows?
After the download is complete, find the installation package file in the file save path and double-click to install it.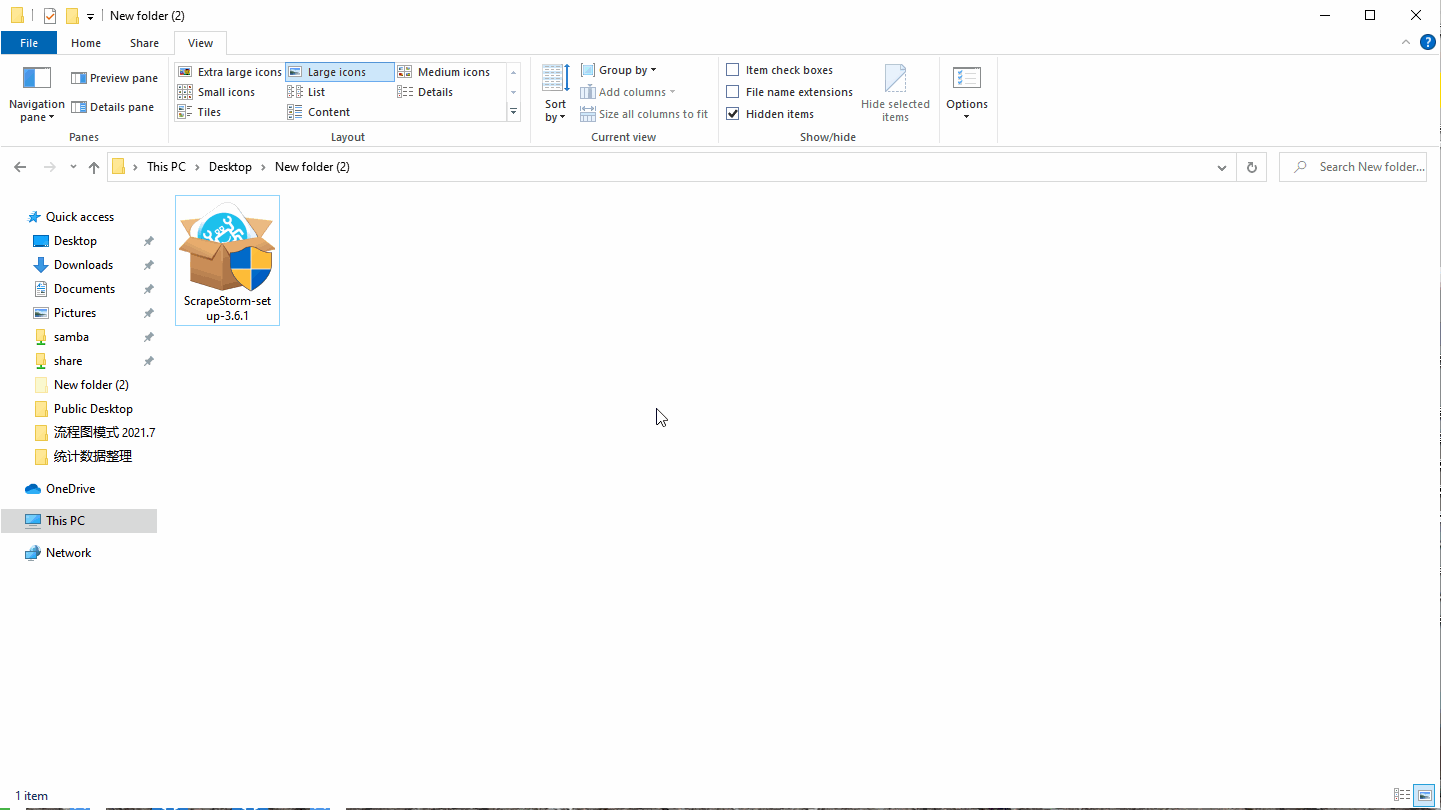 How to install on Mac?
Please refer to this tutorial:How to Install ScrapeStorm on Mac
How to install on Linux?
When using the Linux version, your Linux system must have a desktop environment.
Run the following command in your terminal:
$ chmod a+x ScrapeStorm*.AppImage
$ ./ScrapeStorm*.AppImage
2. ScrapeStorm registration and settings
(1)Open ScrapeStorm and click on the upper left corner to register for new users.
(2)Please enter your email address to sign up.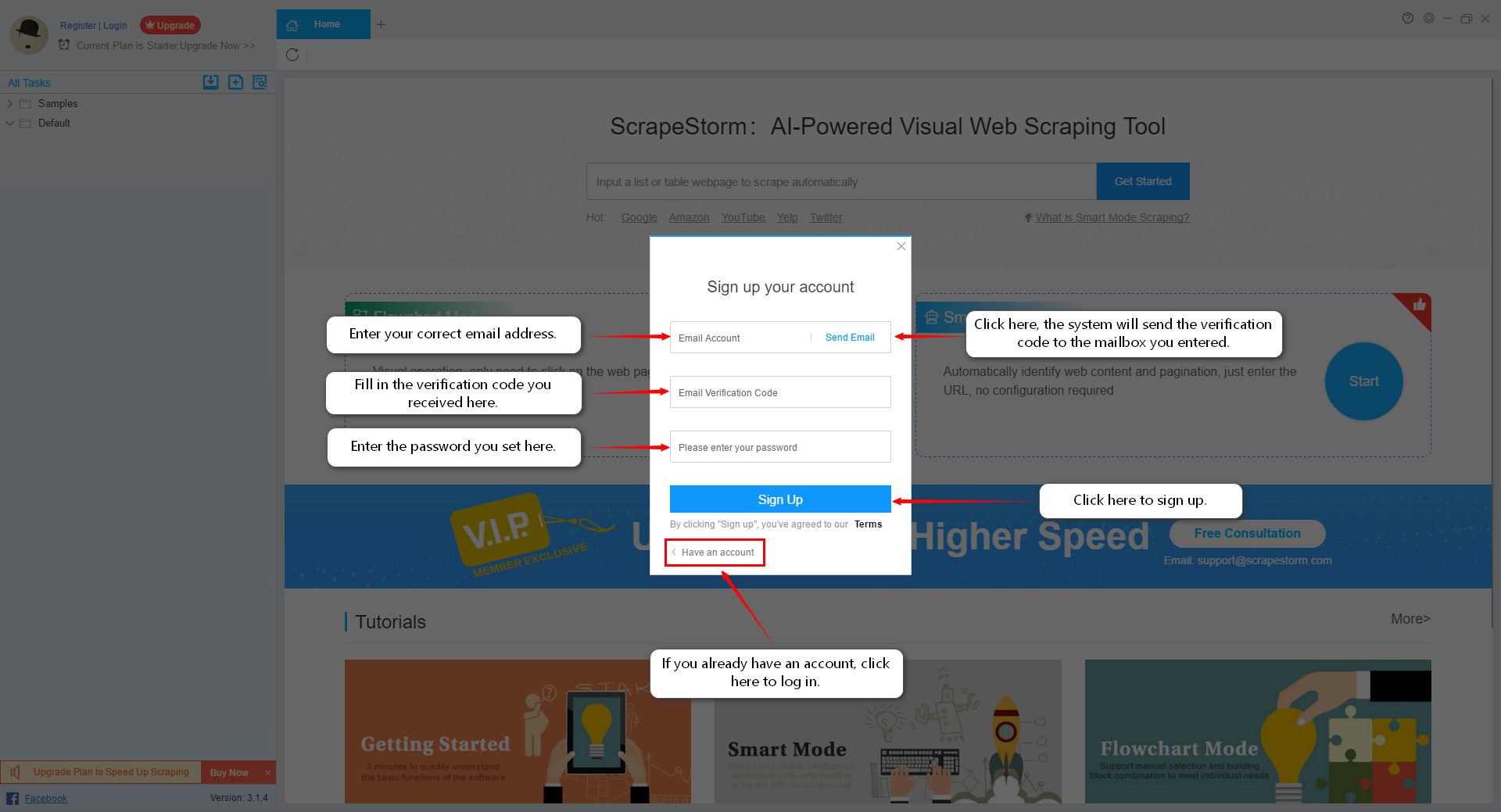 If you have not received the account activation email, please follow the steps below to troubleshoot:
Step 1: Please confirm that the email address you filled in is correct.
Step 2: If the email address is correct, please check your spam folder. The activation email may be there.
Step 3: If the email is not in the spam folder, please check if the email address blacklist is set. The activation email may be blocked by the email. Please add ScrapeStorm to the whitelist, and then click "resend email" in the login interface.
Step 4: If the above steps do not solve your problem, please contact the official customer service directly, we will solve your problem in the first time.
(3)Modify personal account information.
Click on the top left corner to open the basic data window where you can modify your account information.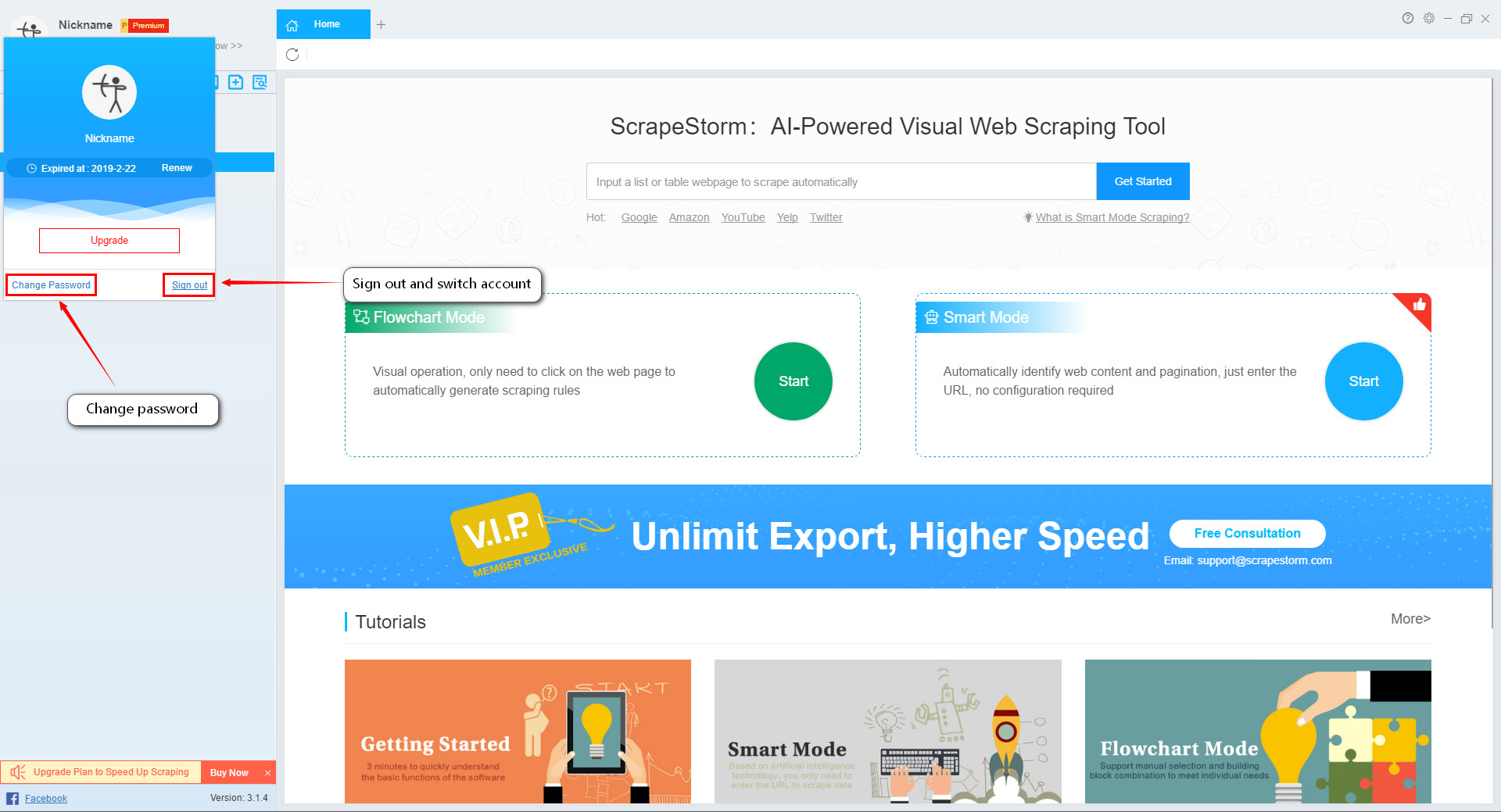 (4)Open the settings center by opening the upper left gear icon, where you can make basic software settings.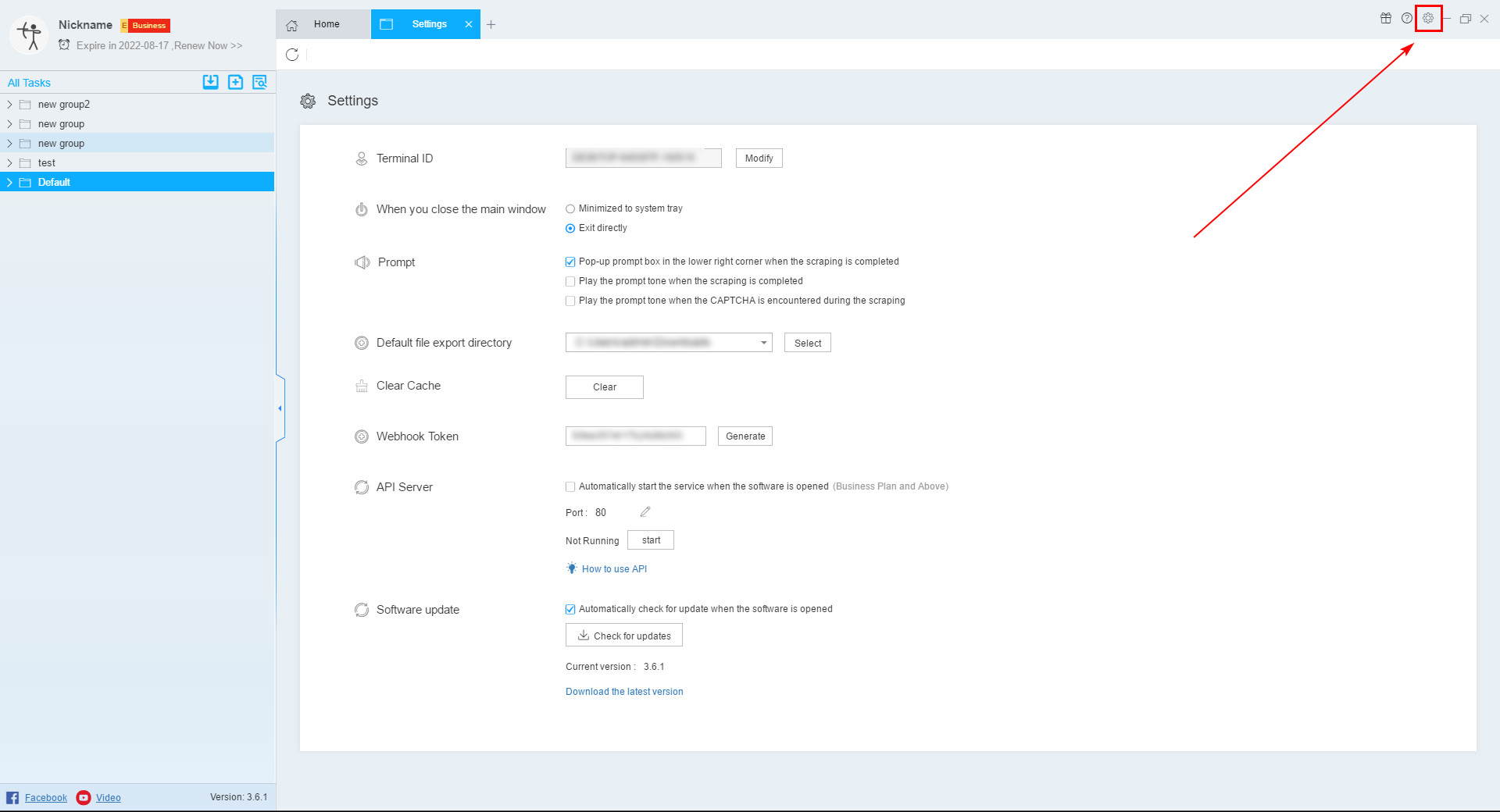 3. How to upgrade the software version
Under normal circumstances, ScrapeStorm will automatically recognize the new version of the prompt update, if not, you can check the update in the settings, and then log in to the official website to download the latest version of the installation package, after the download is complete, double-click to open the software update.