CrownPeak | Web Scraping Tool | ScrapeStorm
2023-08-31 09:23:07
231 views
Abstract:CrownPeak is a digital experience management platform provider focused on helping businesses optimize their digital content and online experiences. ScrapeStormFree Download
ScrapeStorm is a powerful, no-programming, easy-to-use artificial intelligence web scraping tool.
Introduction
CrownPeak is a digital experience management platform provider focused on helping businesses optimize their digital content and online experiences. The platform is designed to provide powerful tools that allow businesses to more easily create, manage and optimize their websites, mobile apps and digital content. CrownPeak's goal is to help companies achieve higher customer engagement, brand value, and business growth in the digital age.

Applicable Scene
CrownPeak is well suited for companies looking to deliver high-quality digital experiences, improve user engagement, optimize content management, and publish content across multiple channels, but the specific applicable scenarios are: It should be evaluated according to the company's needs and business characteristics.
Pros: CrownPeak's advantage as a digital experience management platform is to provide powerful content management tools and personalized experience capabilities that help businesses create and optimize digital content, thereby increasing user engagement and conversion rates. Multi-channel publishing and mobile optimization capabilities allow content to be adapted to different platforms and devices.
Cons: Its comprehensive features may make it too complex for some small businesses, so you should evaluate whether it fits your business's specific needs when choosing.
Legend
1. Example of CrownPeak.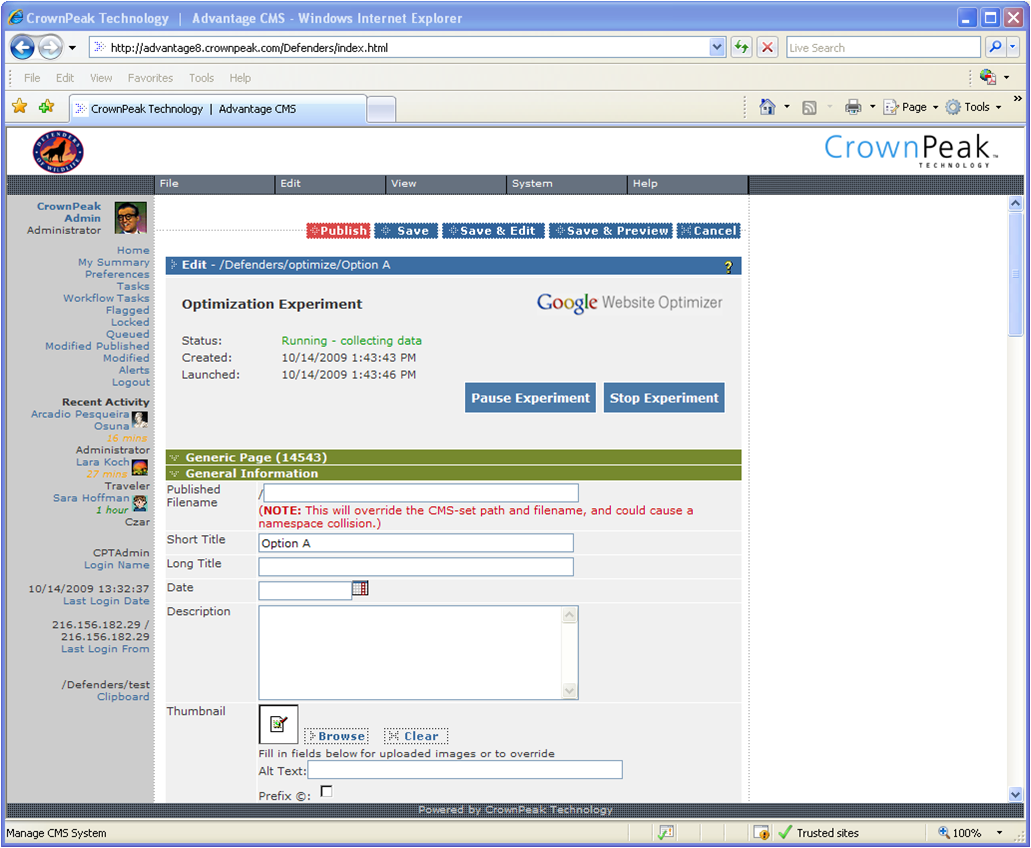 2. CrownPeak's new creation interface.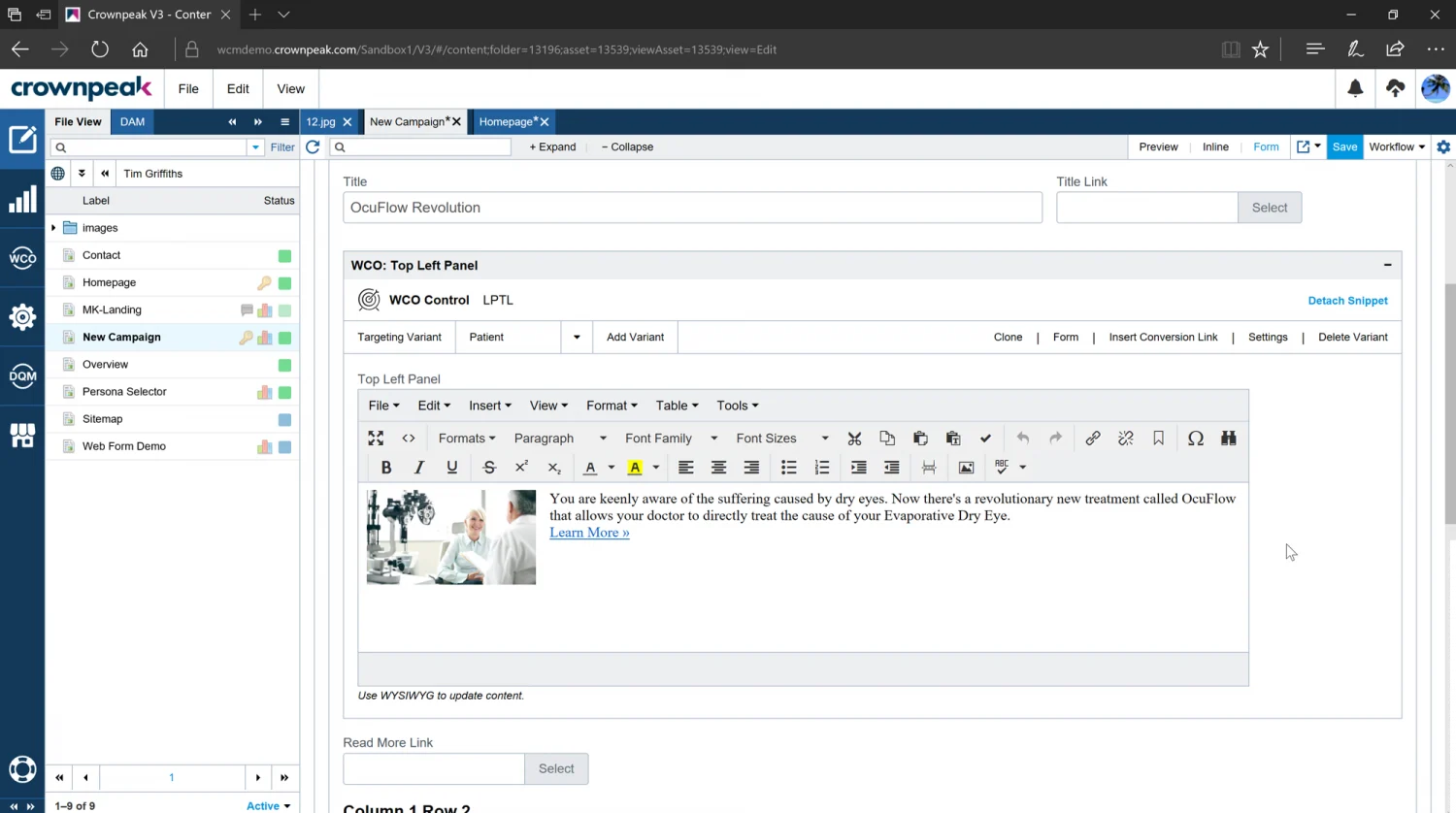 Related Article
Reference Link
https://www.g2.com/products/crownpeak-dxm/reviews