【Smart Mode】【Flowchart Mode】How to set rules | Web Scraping Tool | ScrapeStorm
2021-07-15 20:12:38
8796 views
Abstract:This tutorial will show you how to set data filtering and task stop conditions. ScrapeStormFree Download
The stop condition of the data filter is the same as the stop condition in the  scraping range.
Here we explain how to set up with A or (B and C and D) or E as an example.
Take data filtering as an example (please ignore the settings of fields, conditions and values). The settings are as follows: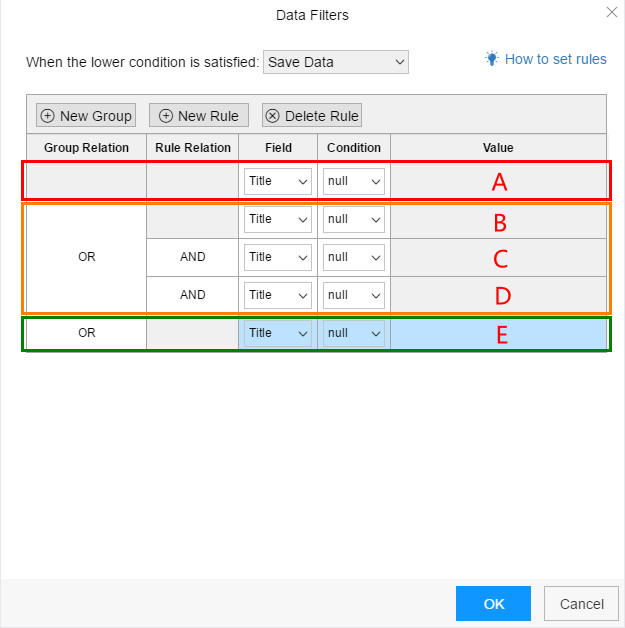 When setting conditions, there are two settings "Group Relation" and "Rule Relation", in order to allow you to set the priority of conditional operations.
"Group Relation" is "or", "Rule Relation" is "and", the priority operation within the group, and then the operation between the groups.
Therefore, if you need to add an "or" condition, click "New Group", if you need to add "and" conditions, click "New Rule".
If you need to delete, please select a condition and click "Delete Rule". When the condition in a group is deleted, the group will be deleted.