【Smart Mode】【Flowchart Mode】How to use Speed Boost Engine | Web Scraping Tool | ScrapeStorm
2020-01-17 16:52:56
41695 views
Abstract:This tutorial will show you how to start the Speed Boost Engine in the scraping data process to improve the scraping speed. No Programming Needed. Visual Operation. ScrapeStormFree Download
ScrapeStorm's Speed Boost Engine accelerates the scraping task. The acceleration effect is related to the page loading speed and the setting of the scraping task. It usually achieves 3 to 10 times acceleration.
Options for the Speed Boost Engine include: Smart Request, Smart Skip Detail Page, Multi-threaded Scraping, Disable Image, Audio and Video and HTTP Engine.
You can set it when you start the task, and the software will start the corresponding function according to your settings.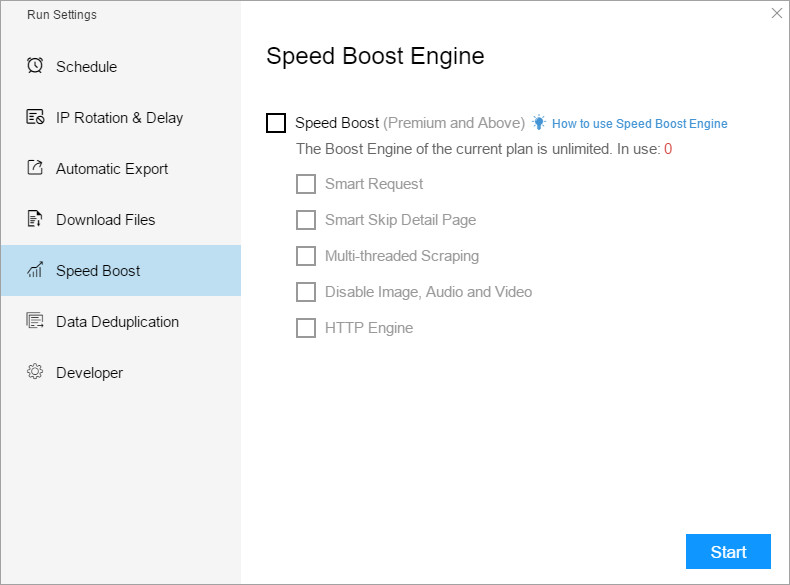 If the user does not use the acceleration engine when starting the task, you can also click "Speed Up" in the running interface to start the speed boost engine.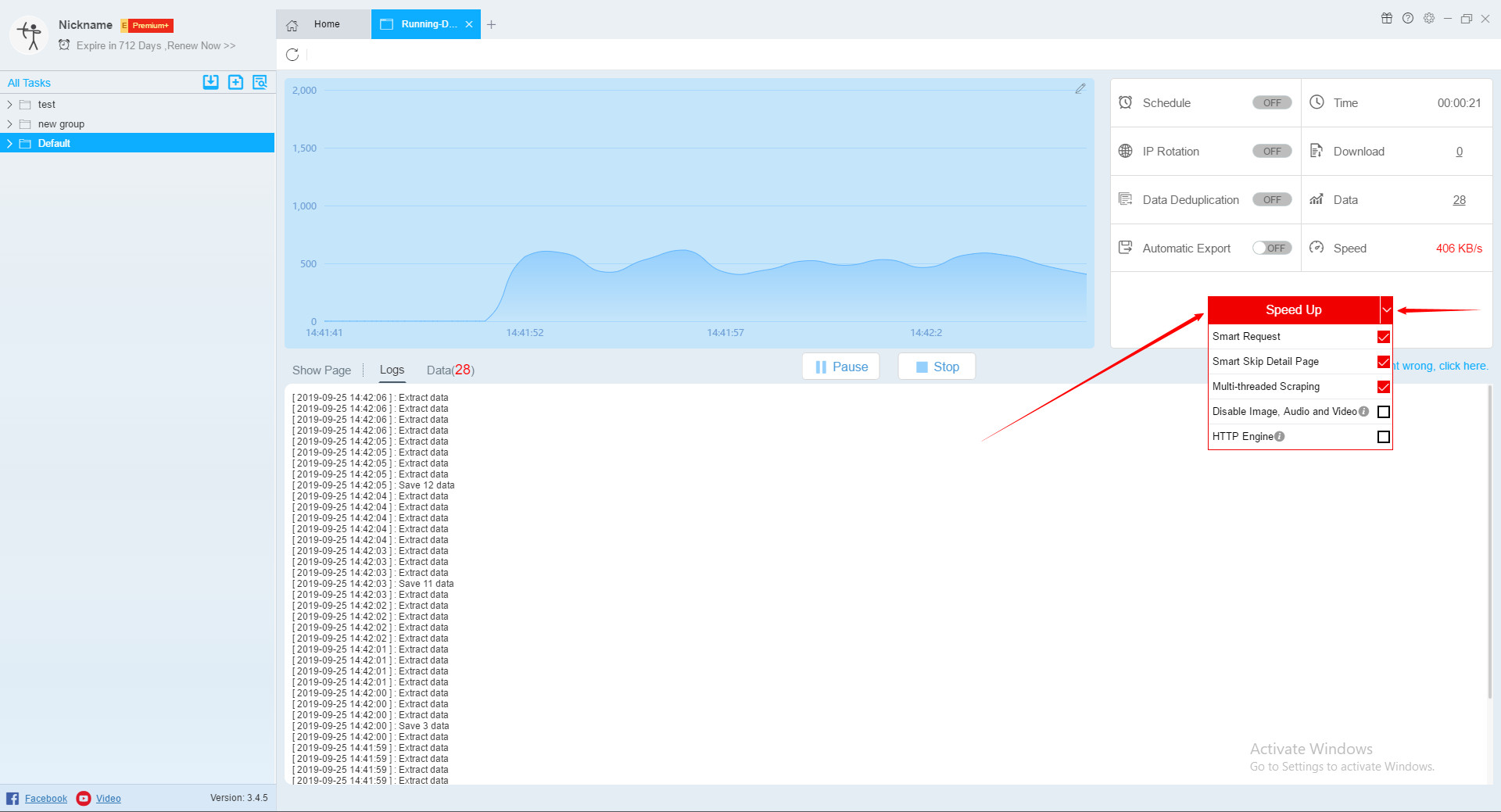 There are a few things to note about the Speed Boost Engine:
1. Cannot cancel after Speed Boost Engine is turned on.
2. After using the multi-threaded scraping function, the order of the scraped results and the entered URLs, as well as the order in which the content of the individual web pages is displayed, will be inconsistent. In addition, using multiple threads will take up more computer memory, please pay attention to your computer memory.
3. Please pay attention to the software prompt when using the Disabled Image, Audio and Video and HTTP Engine to avoid affecting the scraping results.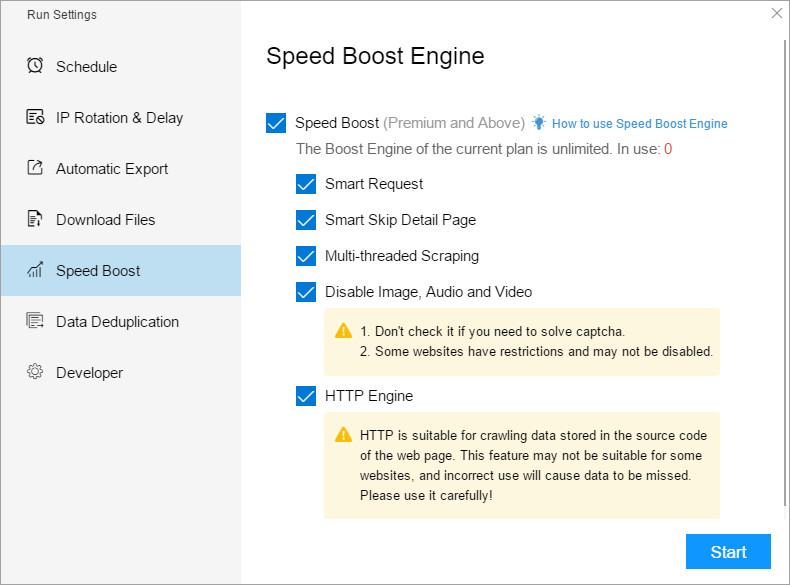 [Tips] Speed Boost Engine is an advanced feature that is only available to the Premium and above plan.
The Premium plan includes three Speed Boost Engines, each of which can only be used by one scraping task at a time. Once the scraping task is complete, it can be used by another scraping task. There is no limit to the number of Speed Boost Engines for the Enterprise Plan.