【Smart Mode】【Flowchart Mode】How to Download Files | Web Scraping Tool | ScrapeStorm
2020-01-17 16:51:53
4929 views
Abstract:This tutorial will show you how to download files with ScrapeStorm ScrapeStormFree Download
ScrapeStorm supports downloading files from webpages while scraping data. The supported file formats include image, audio, video, document and other formats.
This function can be set up in the run settings, as shown below: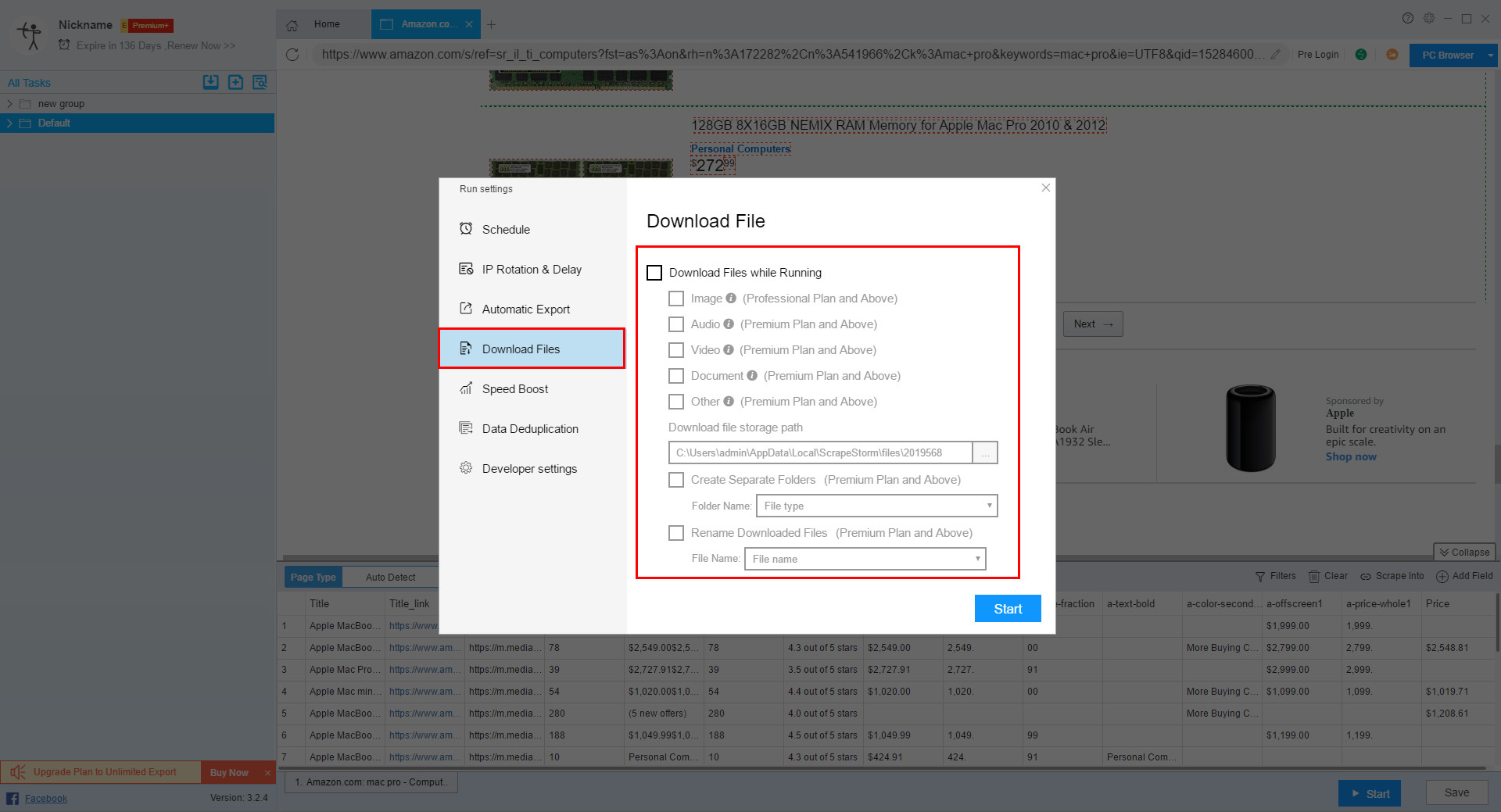 1. Image
The tutorials for downloading images:
【Smart Mode】How to download images
【Flowchart Mode】How to download images
P.S. There is no essential difference between smart mode and flowchart mode in downloading images. Just because the interface is different, the two are described separately.
2. Audio
updating…
3. Video
updating…
4. Document
updating…
5. Other format
updating…