Directus | Web Scraping Tool | ScrapeStorm
2023-09-14 14:48:43
30 views
Abstract:Directus is a free, open-source content management system (CMS) designed to help users create and manage all types of content, including text, images, videos and more, without the limitations of traditional CMS. ScrapeStormFree Download
ScrapeStorm is a powerful, no-programming, easy-to-use artificial intelligence web scraping tool.
Introduction
Directus is a free, open-source content management system (CMS) designed to help users create and manage all types of content, including text, images, videos and more, without the limitations of traditional CMS.

Applicable Scene
Directus is suitable for projects that require flexible content management, including websites, applications, blogs, e-commerce platforms and more. Due to its openness and extensibility, it provides developers with powerful tools to build various customized content management solutions.
Pros: The open source freedom of Directus makes it a flexible solution for content management, allowing users to customize the content model according to the needs of the project without being limited to a predefined structure. The real-time API enables developers to easily access content data and build real-time applications, while multi-language support and automated workflows increase its applicability. A user-friendly interface makes content management simple, and community support provides resources and collaboration opportunities.
Cons: Although Directus offers many customization options, configuration and management may require some technical knowledge, and there may be a learning curve for users who are new to development. Due to its free and open nature, some enterprises may be concerned about security issues and require additional security configurations. Additionally, Directus may lack some advanced features and support options compared to some mainstream commercial CMSs.
Legend
1. Directus software settings interface.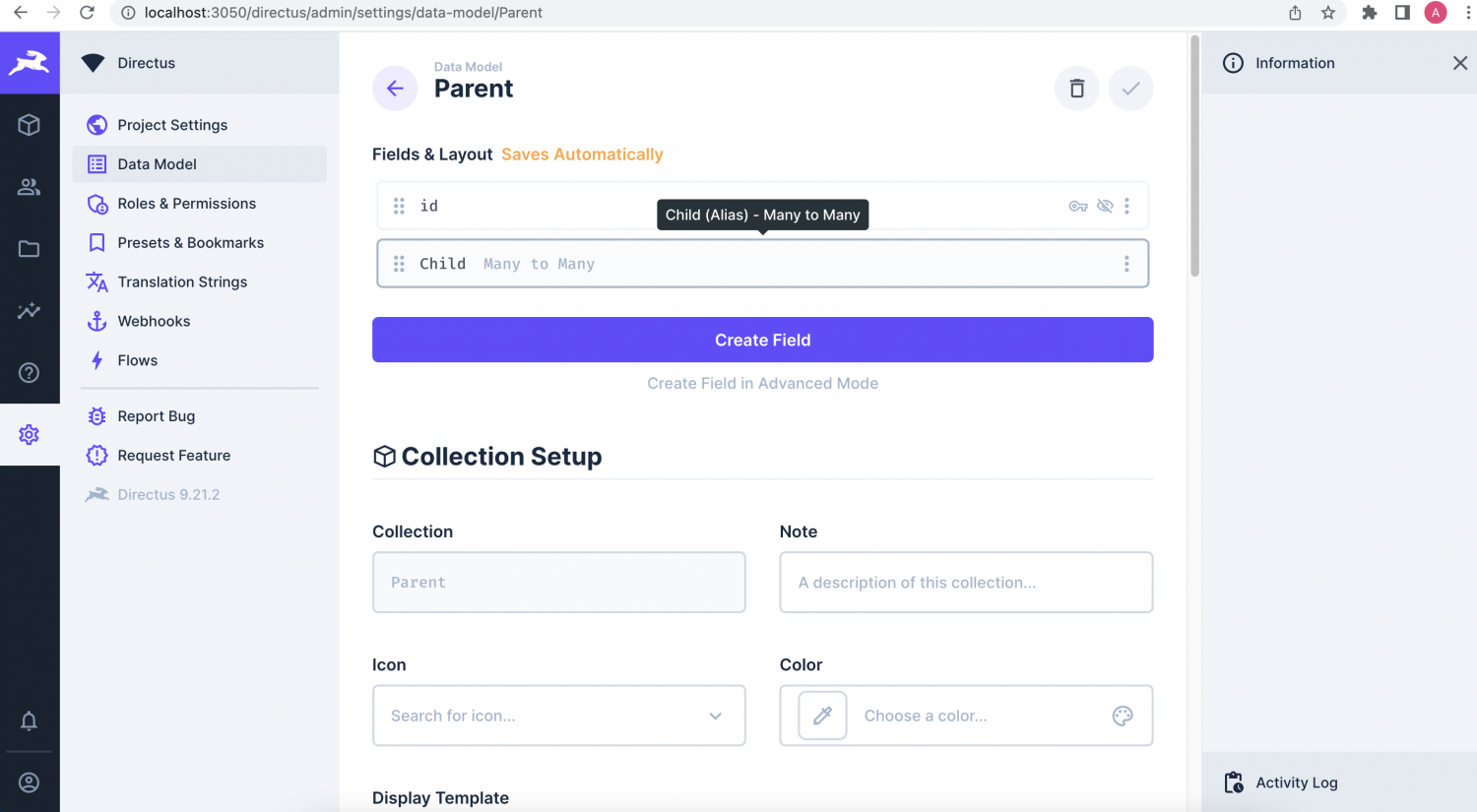 2. Directus software work interface.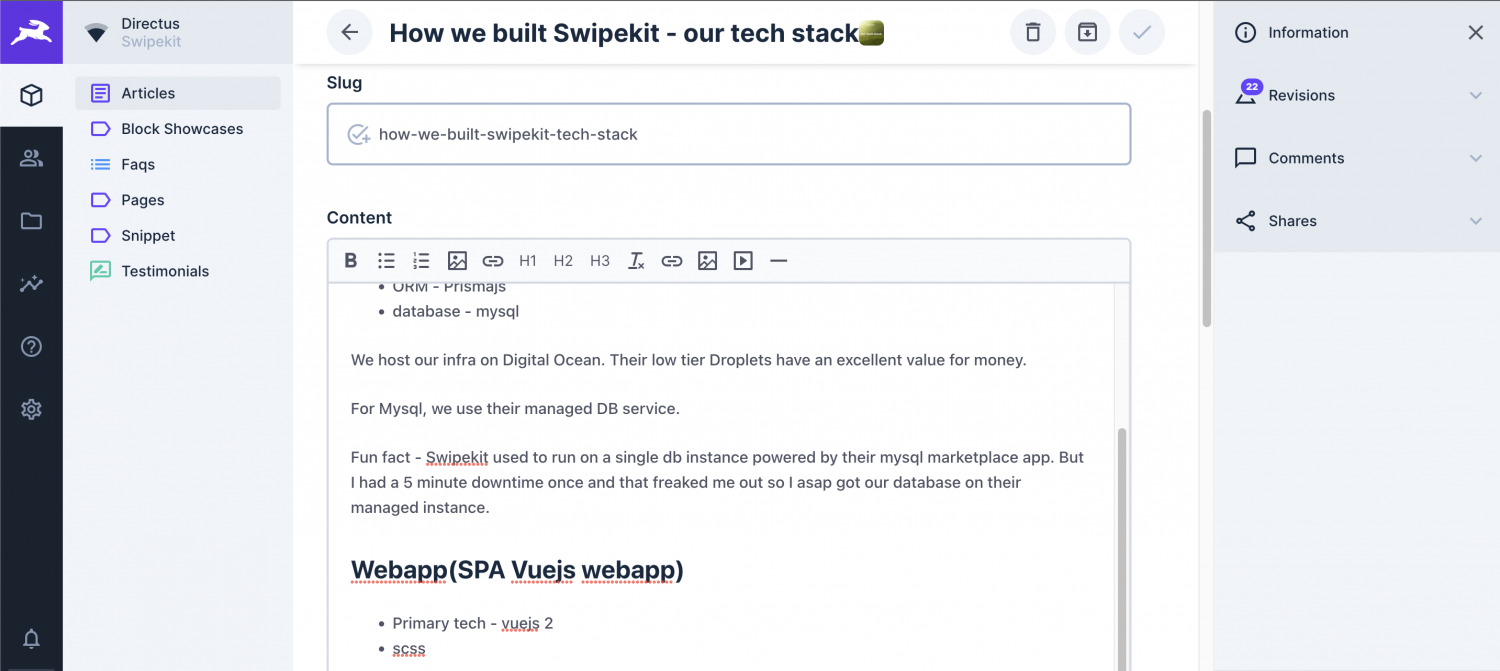 Related Article
Reference Link
https://acecombat.fandom.com/wiki/Directus
https://directus.io/toolkit/editor
https://getsnapfont.com/posts/how-we-use-directus-for-our-websites