Top 5 Web Scraping Tools You Need to Know in 2022 | Web Scraping Tool | ScrapeStorm
2022-09-09 17:06:48
1519 views
Abstract:This article will introduce the top 5 best web scraping tools in 2022. ScrapeStormFree Download
Web scraping tools are designed to grab the information needed on the website. Such tools can save a lot of time for data extraction.
Here is a list of 5 recommended tools with better functionality and effectiveness.
1. ScrapeStorm
ScrapeStorm is an AI-Powered visual web scraping tool,which can be used to extract data from almost any websites without writing any code.
It is powerful and very easy to use. You only need to enter the URLs, it can intelligently identify the content and next page button, no complicated configuration, one-click scraping.
ScrapeStorm is a desktop app available for Windows, Mac, and Linux users. You can download the results in various formats including Excel, HTML, Txt and CSV. Moreover, you can export data to databases and websites.
Features:
1) Intelligent identification
2) IP Rotation and Verification Code Identification
3) Data Processing and Deduplication
4) File Download
5) Scheduled task
6) Automatic Export
7) RESTful API and Webhook
8) Automatic Identification of E-commerce SKU and big images
Pros:
1) Easy to use
2) Fair price
3) Visual point and click operation
4) All systems supported
Cons:
No cloud services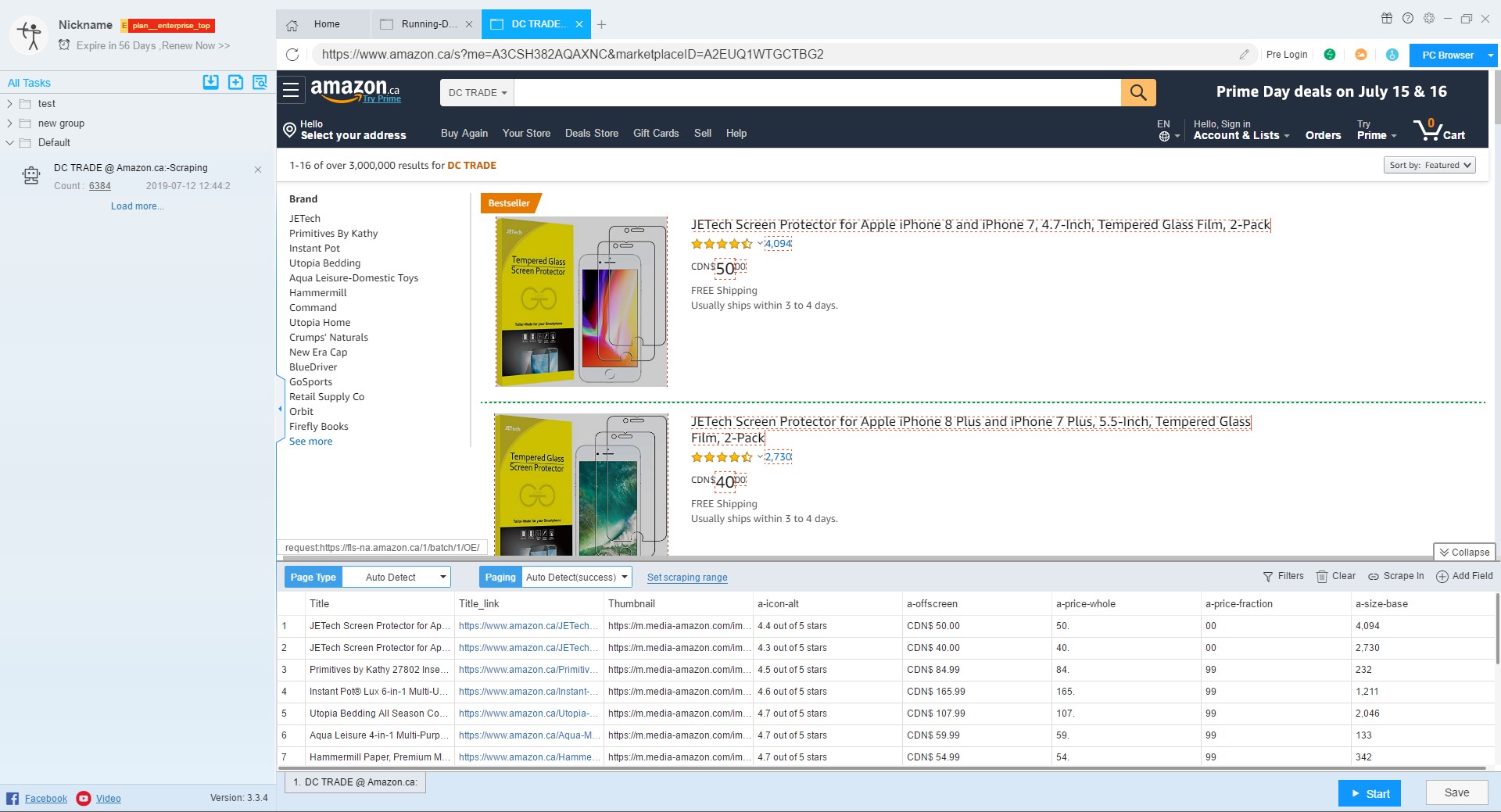 2.ParseHub
ParseHub is a visual data extraction tool that anyone can use to get data from the web. You'll never have to write a web scraper again and can easily create APIs from websites that don't have them. ParseHub can handle interactive maps, calendars, search, forums, nested comments, infinite scrolling, authentication, dropdowns, forms, Javascript, Ajax and much more with ease. ParseHub offer both a free plan for everyone and custom enterprise plans for massive data extraction.
Features:
1) Scheduled Runs
2) Automatic IP rotation
3) Interactive websites (AJAX & JavaScript)
4) Dropbox integration
5) API & Web-hooks
Pros:
1) Dropbox, S3 integration
2) Support multiple systems
3) Data aggregation from multiple websites
Cons:
1) Free Program Limited
2) Complex user interface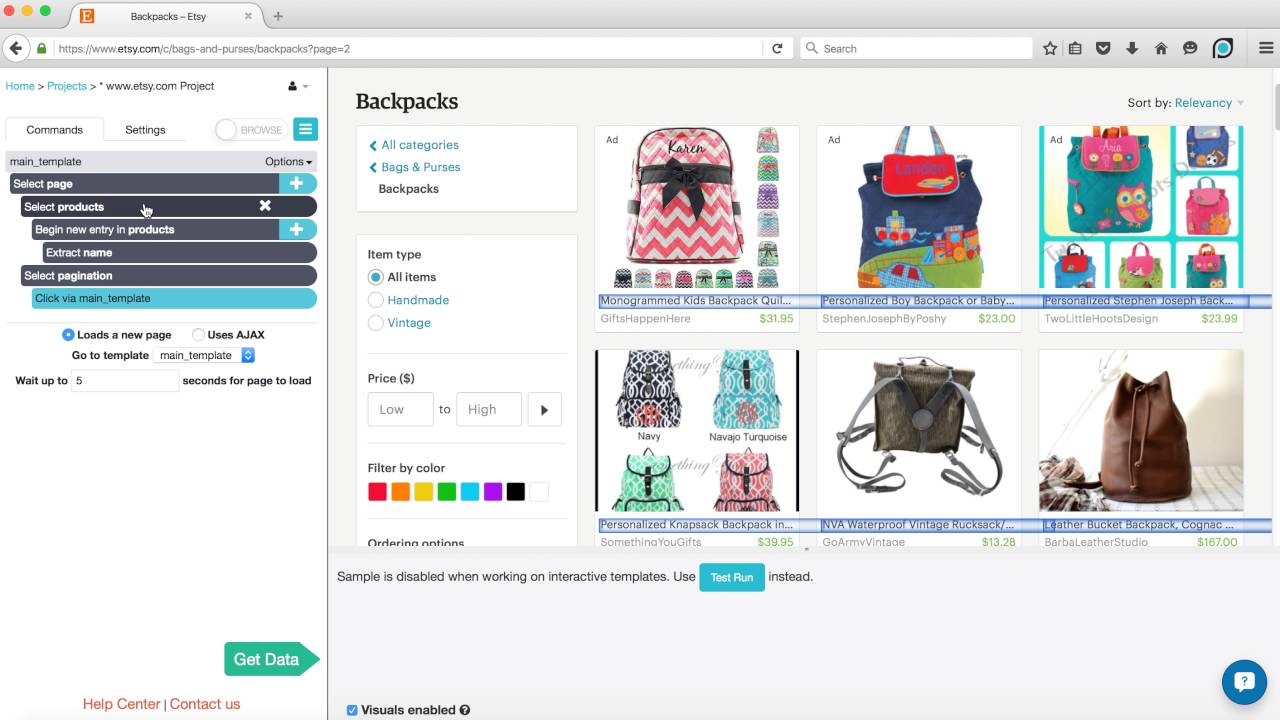 3.Dexi.io
Web Scraping & intelligent automation tool for professionals. Dexi.io is the most developed web scraping tool which enables businesses to extract and transform data from any web source through with leading automation and intelligent mining technology.
Dexi.io allows you to scrape or interact with data from any website with human precision. Advanced feature and APIs helps you transform and combine data into powerfull datasets or solutions.
Features:
1) Provide several integrations out of the box
2) Automatically de-duplicate data before sending it to your own systems.
3) Provide the tools when robots fail
Pros:
1) No coding required
2) Agents creation services available
Cons:
1) Difficult for non-developers
2) Trouble in Robot Debugging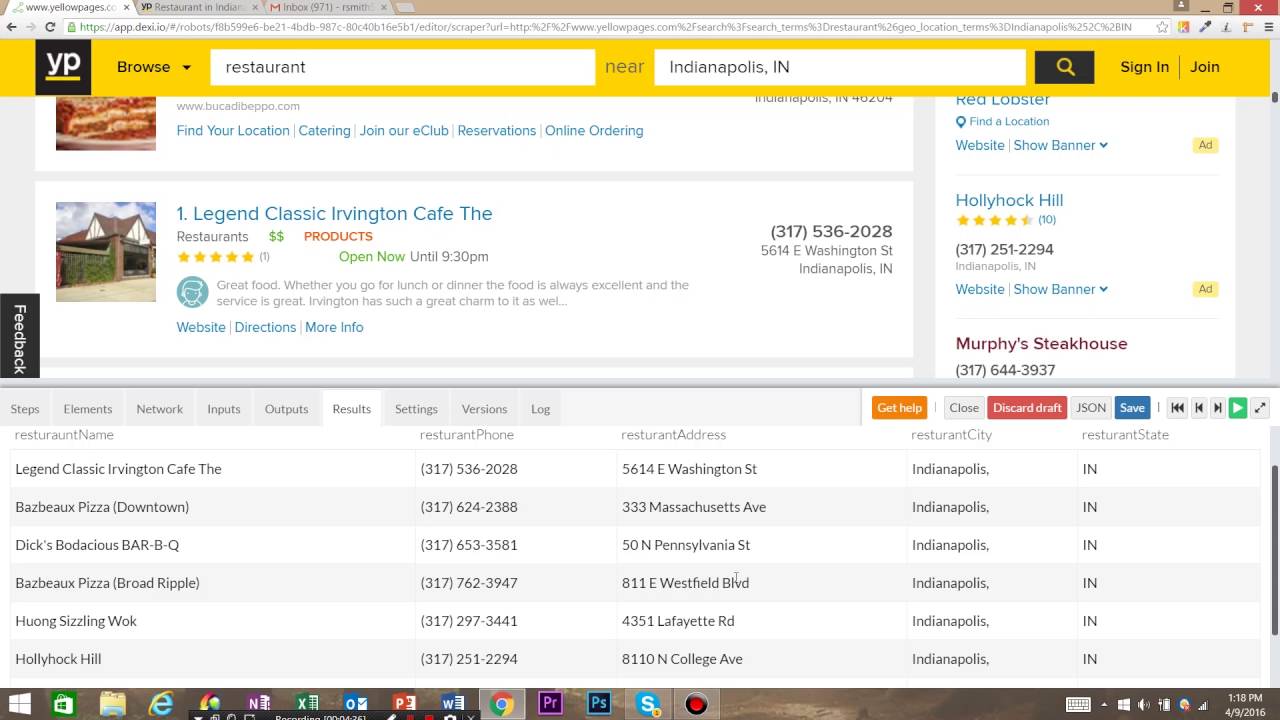 4.Mozenda
Mozenda provides technology, delivered as either software (SaaS and on-premise options) or as a managed service, that allows people to capture unstructured web data, convert it into a structured format, then "publish and format it in a way that companies can use."
Mozenda Provides: 1) Cloud-hosted software 2) On-premise software 3) Data Services Over 15 years of experience, Mozenda enables you to automate web data extraction from any website.
Features:
1) Scrape websites through different geographical locations.
2) API Acces
3) Point-and-click interface
4) Receive email alerts when agents run successfully
Pros:
1) Visual interface
2) Comprehensive Action Bar
3) Multi-threaded extraction and smart data aggregation
Cons:
1) Unstable when dealing with large websites
2) A bit expensive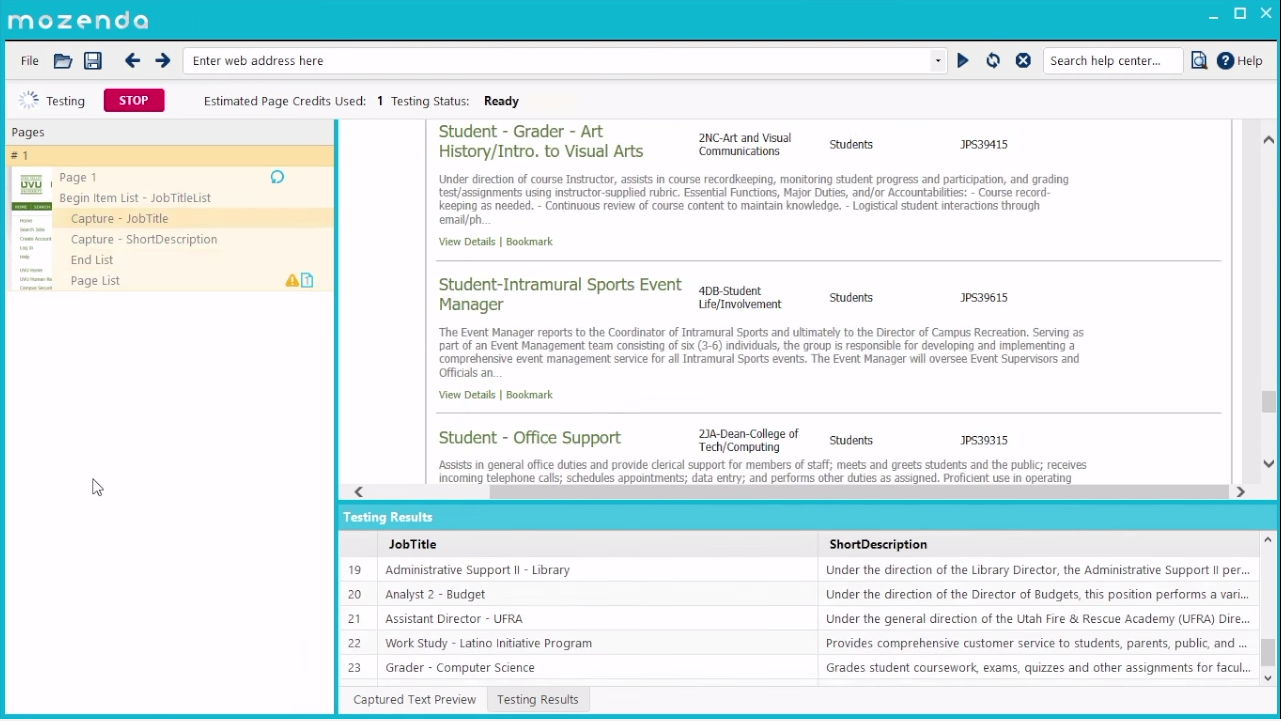 5.WebHarvy

WebHarvy lets you easily extract data from websites to your computer. No programming/scripting knowledge required, WebHarvy works with all websites. You may use WebHarvy to extract data from product listings/eCommerce websites, yellow pages, real estate listings, social networks, forums etc. WebHarvy lets you select the data which you need using mouse clicks, its incredibly easy to use. Scrapes data from multiple pages of listings, following each link.
Features:
1) Point and click interface
2) Safeguard Privacy
Pros:
1) Visual interface
2) No coding required
Cons:
1) Slow speed
2) May lose data after several days of scrapping
3) Scrapping stop from time to time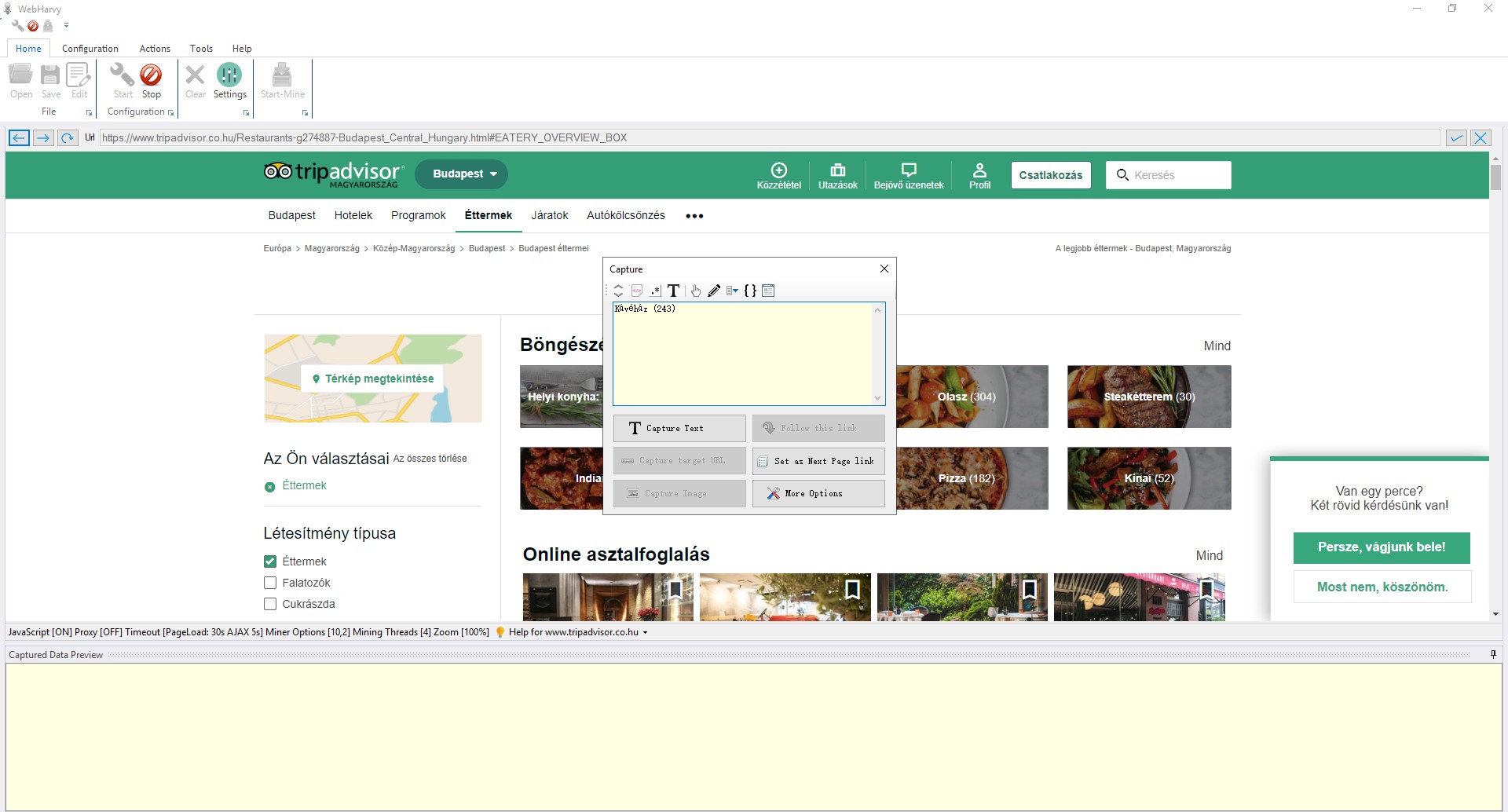 Disclaimer: This article is contributed by our user. Please advise to remove immediately if any infringement caused.