Graph CMS | Web Scraping Tool | ScrapeStorm
2023-09-14 14:29:16
25 views
Abstract:Graph CMS is a modern content management system (CMS) that focuses on providing developers and content creators with flexible and highly customizable content management solutions. ScrapeStormFree Download
ScrapeStorm is a powerful, no-programming, easy-to-use artificial intelligence web scraping tool.
Introduction
Graph CMS is a modern content management system (CMS) that focuses on providing developers and content creators with flexible and highly customizable content management solutions.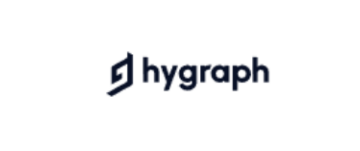 Applicable Scene
Graph CMS is a versatile content management system suitable for various application scenarios. It provides a flexible and powerful solution for website development, mobile applications, e-commerce, blogs, news portals, multilingual websites, enterprise knowledge bases, event management, digital publications and more. Graph CMS is unique in that it is based on GraphQL, provides a highly customizable content model, supports multi-language and real-time collaboration, making content creation and management easier.
Pros: Graph CMS provides highly customizable content management, supports GraphQL API, and is suitable for a variety of projects, including websites, mobile applications, and e-commerce platforms. It features multi-language support, real-time collaboration, visual editing, and more, making content management easy and efficient. Additionally, Graph CMS offers excellent performance and security to help build reliable digital experiences.
Cons: GraphCMS may have a higher price relative to some of its competitors, especially for smaller projects. In addition, for users who are not familiar with GraphQL, there may be some learning costs to get started. Some advanced features may require additional configuration and development work, which may increase project complexity.
Legend
1. Graph CMS official website.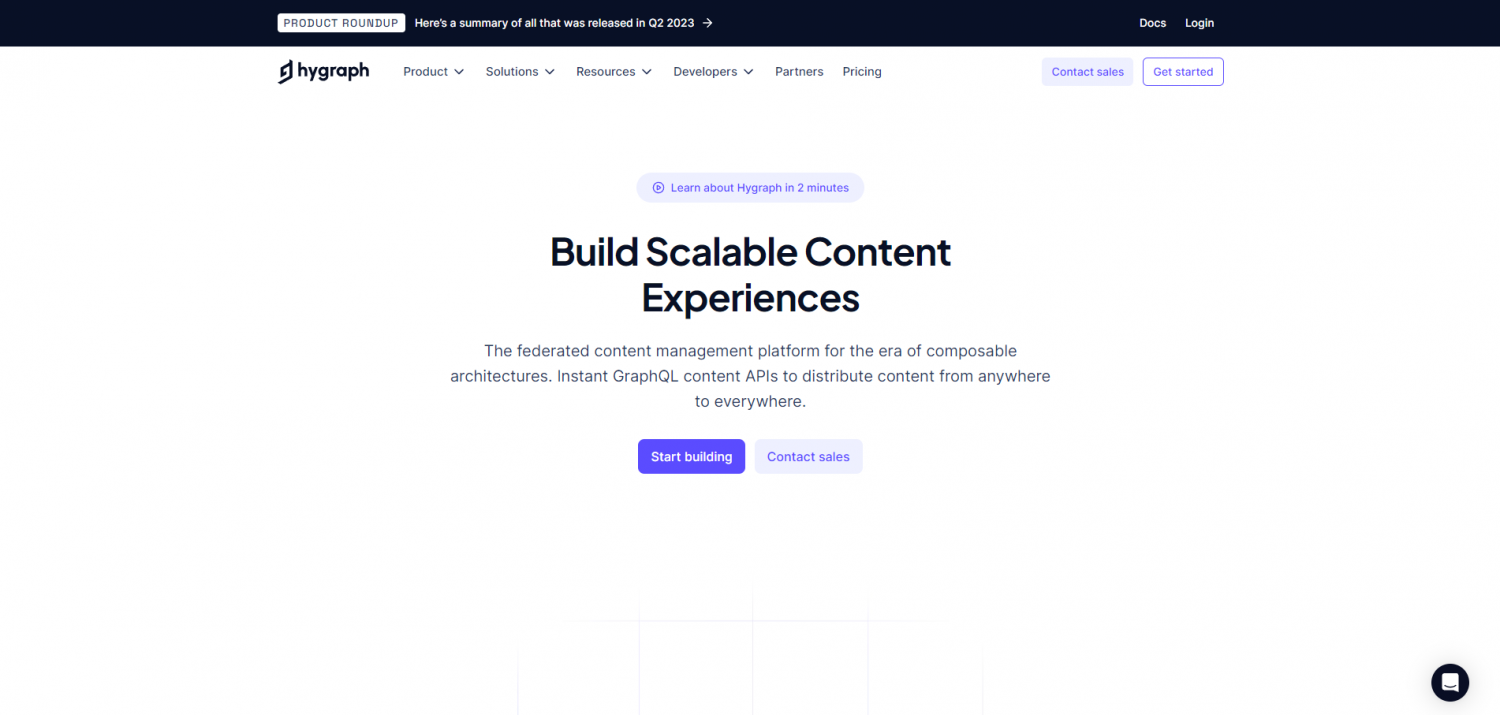 2. Graph CMS blog.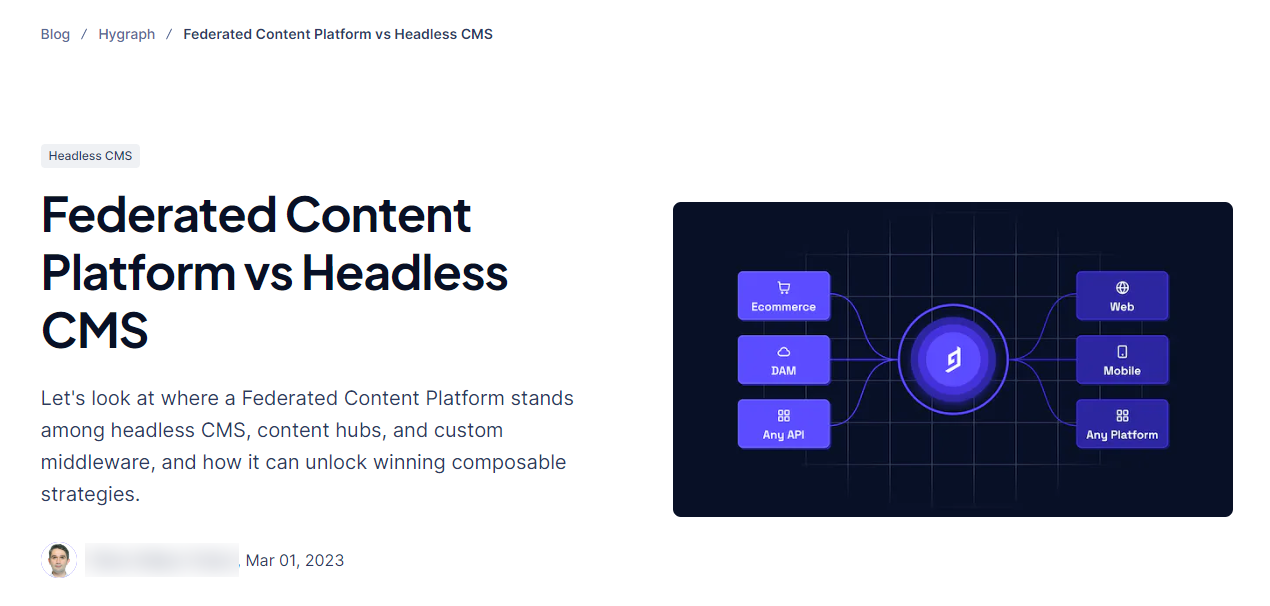 Related Article
Reference Link
https://hygraph.com/blog/graphcms-is-now-hygraph
https://github.com/hygraph/GraphQL-CMS
https://www.getapp.com/p/sem/content-management-system-cms-software/?t=Top%20CMS%20Software&account_campaign_id=16590976270&account_adgroup_id=134061325585&target=cms%20software&ad_id=588191421087&matchtype=p&gclsrc=aw.ds&&utm_source=ps-google&utm_medium=ppc&utm_campaign=:1:GA:2:COM:3:All:4:INTL:5:BAU:6:SOF:8:EP:9:Content_Management&network=g&gclid=CjwKCAjwu4WoBhBkEiwAojNdXr79D-IlDIL1EAgBULRzRbnh63hXrZddD1xKRhft9aufZ8-BLQzLmxoCQssQAvD_BwE