Progress Sitefinity | Web Scraping Tool | ScrapeStorm
2023-09-19 19:48:31
220 views
Abstract:Progress Sitefinity is a web content management system (CMS) designed to help organizations and businesses create, manage and maintain their websites, applications and digital experiences. ScrapeStormFree Download
ScrapeStorm is a powerful, no-programming, easy-to-use artificial intelligence web scraping tool.
Introduction
Progress Sitefinity is a web content management system (CMS) designed to help organizations and businesses create, manage and maintain their websites, applications and digital experiences. Sitefinity, developed by Progress Software Corporation, is a powerful and flexible content management solution.

Applicable Scene
Progress Sitefinity is suitable for a variety of different scenarios, especially projects that require powerful content management and digital experience management.
Pros: Progress Sitefinity offers a wealth of features including multi-site management, personalized content, security, responsive design, e-commerce integration, and more, making it an ideal tool for creating and managing websites. It has an intuitive user interface that allows non-technical personnel to easily manage website content, and is highly scalable to support various customization needs.
Cons: It is not free open source software, but a commercial product, which may be more costly for some small projects or non-profit organizations. For complex customization requirements, in-depth technical knowledge and development work may be required, which may be challenging for some small businesses or personal projects. Finally, although Sitefinity has e-commerce capabilities, its capabilities may be relatively limited compared to some dedicated e-commerce platforms.
Legend
1. Progress Sitefinity official website.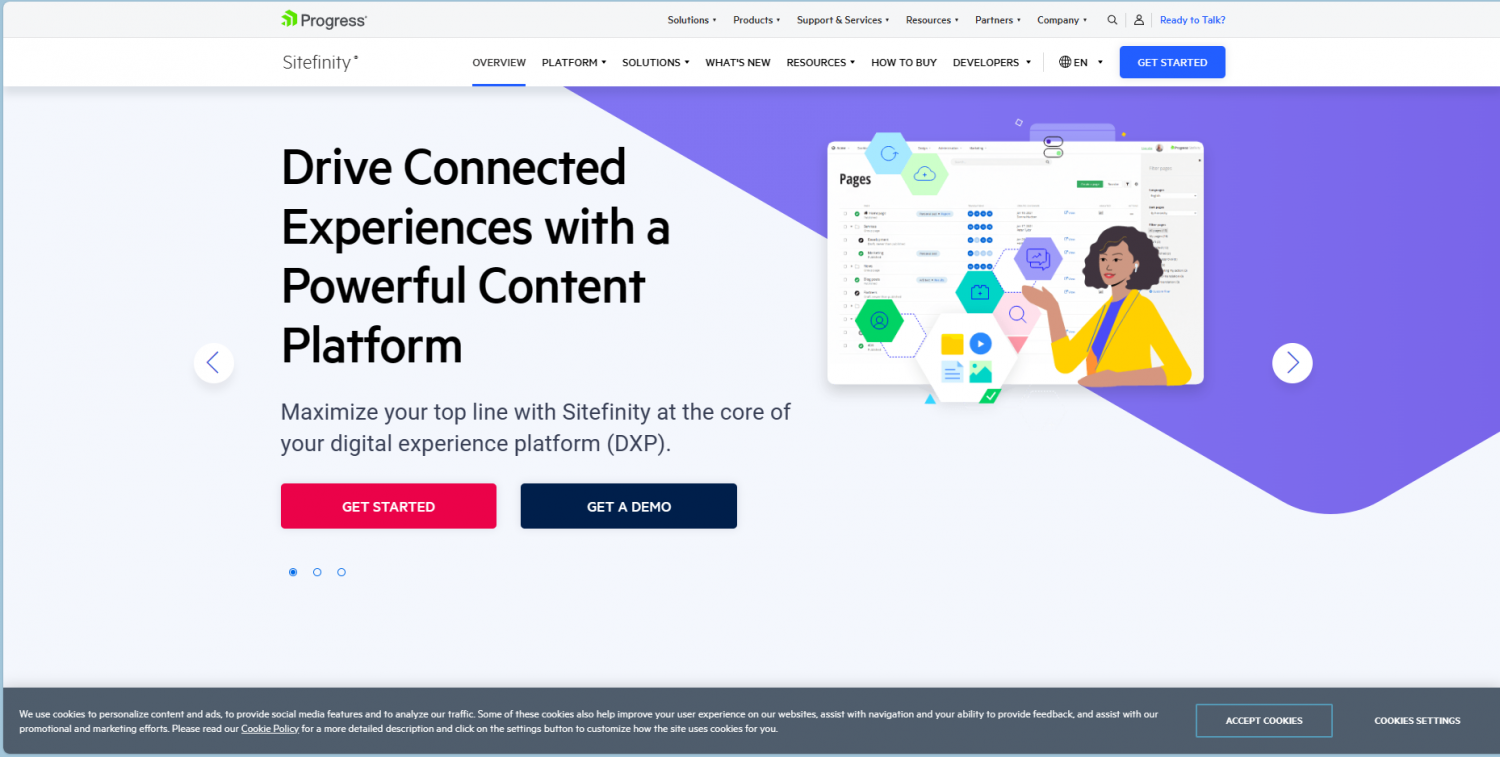 2. Progress Sitefinity interface.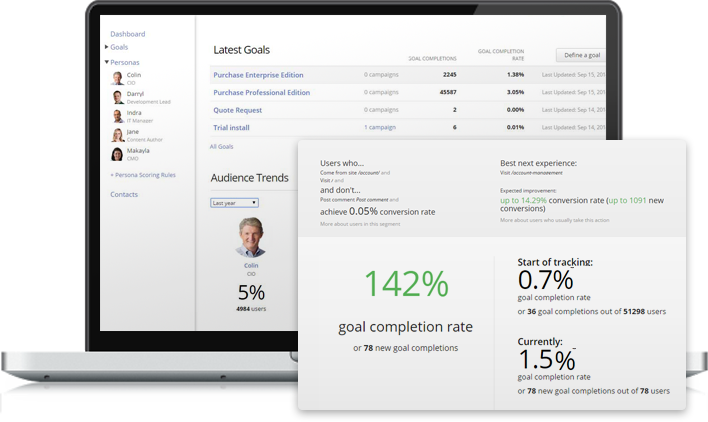 Related Article
Reference Link
https://www.progress.com/sitefinity-cms
https://www.cabinetm.com/product/progress-software/progress-sitefinity-cms