Sitefinity | Web Scraping Tool | ScrapeStorm
2023-08-24 16:19:59
89 views
Abstract:Sitefinity is a website content management system (CMS) that allows organizations to create, manage and optimize digital experiences across channels and devices. ScrapeStormFree Download
ScrapeStorm is a powerful, no-programming, easy-to-use artificial intelligence web scraping tool.
Introduction
Sitefinity is a website content management system (CMS) that allows organizations to create, manage and optimize digital experiences across channels and devices. It provides tools for building and maintaining websites, intranets, and web applications, with a focus on user-friendly content management and seamless integration.

Applicable Scene
Sitefinity is suitable for a variety of scenarios, especially for organizations that need powerful website content management and digital experience management.
Pros: Sitefinity is a powerful website content management system that provides an intuitive user interface and rich features that make it easy for non-technical people to create and manage website content. It supports multi-language and multi-site management, has good scalability and integration, and is suitable for various application scenarios such as building enterprise portals and e-commerce websites.
Cons: Although Sitefinity offers a wealth of features, its complexity may require some study and training by the user. In some highly customized projects, certain technical knowledge may be required to achieve specific requirements. In addition, using Sitefinity may require certain cost input, including license fees and development and maintenance costs.
Legend
1. Sitefinity interface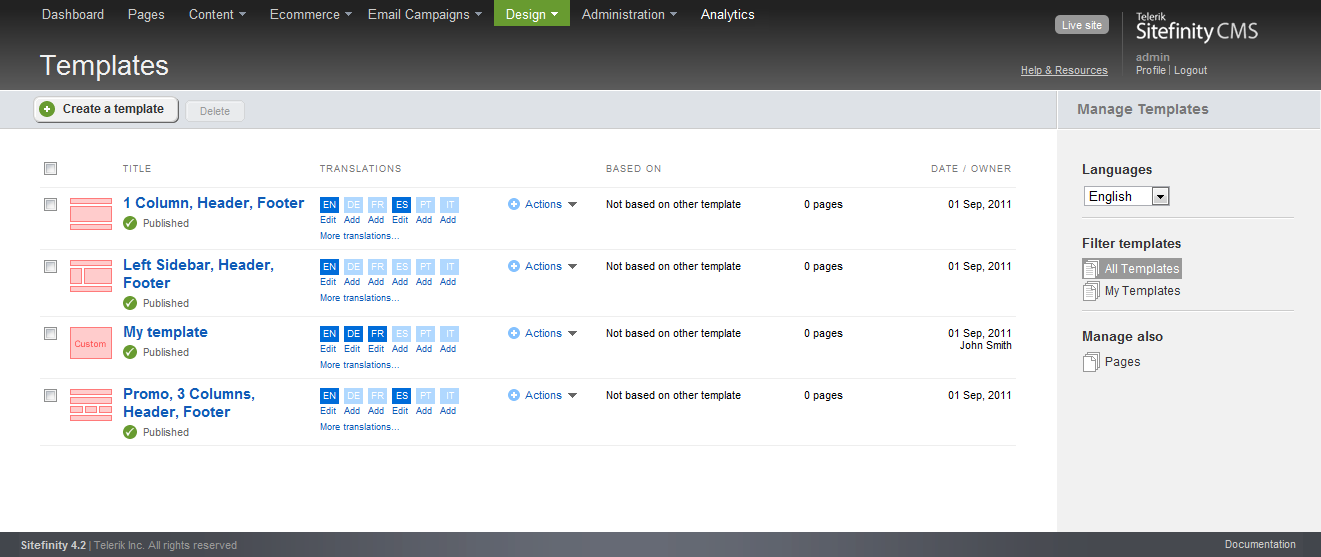 2. Sitefinity interface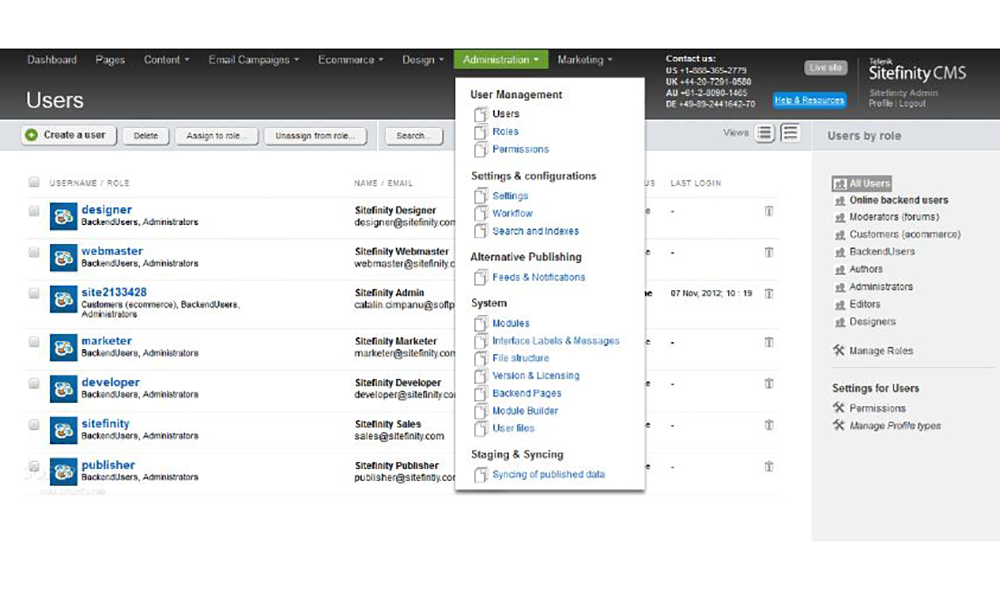 Related Article
Reference Link
https://www.progress.com/sitefinity-cms
https://whatcms.org/c/Sitefinity