MySQL | Web Scraping Tool | ScrapeStorm
2023-07-19 15:17:36
129 views
Abstract:MySQL (My Structured Query Language Database) is a relational database management system. ScrapeStormFree Download
ScrapeStorm is a powerful, no-programming, easy-to-use artificial intelligence web scraping tool.
Introduction
MySQL (My Structured Query Language Database) is a relational database management system. Relational databases store data in different tables instead of putting all data in a large warehouse, which increases speed and improves flexibility. sex. MySQL is one of the most popular relational database management systems. In terms of WEB applications, MySQL is one of the best RDBMS (Relational Database Management System, relational database management system) application software.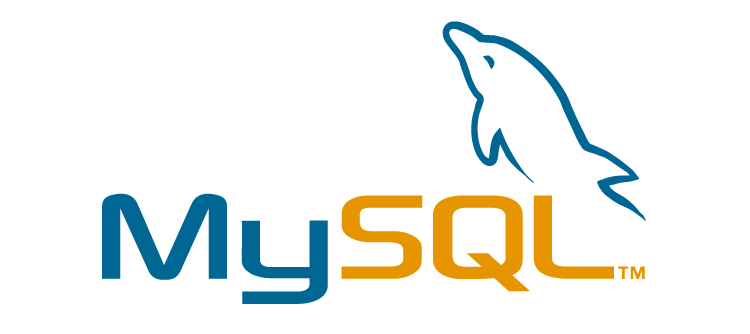 Applicable Scene
MySQL is suitable for a variety of use cases, including mission-critical applications, dynamic websites, and embedded databases for software, hardware, and devices. Generally, the development of small, medium and large websites chooses MySQL as the website database.
Pros: Small, fast, low total cost of ownership, open source, and copyright-free.
Cons: Does not support custom data types, does not support XML well enough, does not support stored procedures and triggers well enough.
Legend
1. User information data in the MySQL database.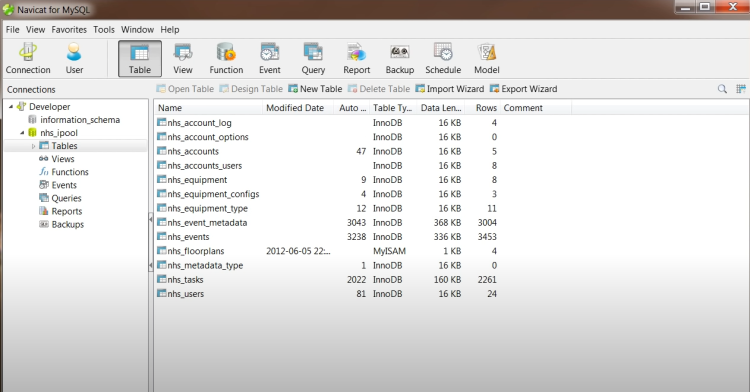 2. Catalog data in the MySQL database.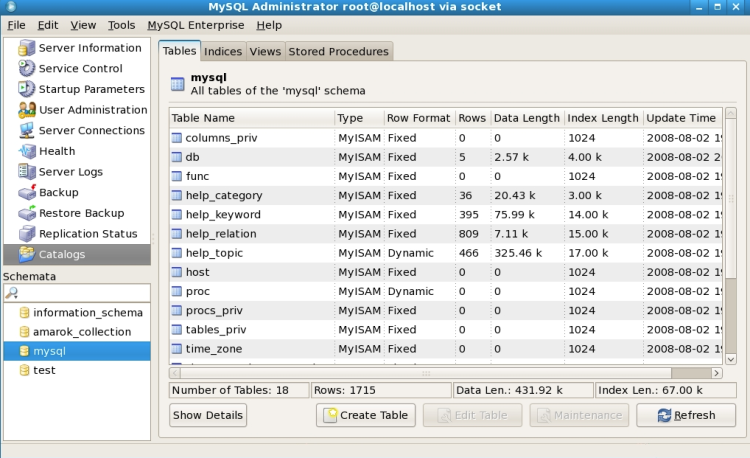 Related Article
Reference Link
https://en.wikipedia.org/wiki/MySQL