【Smart Mode】How to Scrape In | Web Scraping Tool | ScrapeStorm
2019-12-12 20:01:52
7922 views
Abstract:This tutorial will show you how to implement "scrape in" in the smart mode. No Programming Needed. Visual Operation. ScrapeStormFree Download
After Smart Mode automatically detects the data on the list, if you want to scrape the data on the detail page, you can use Scrape In, which was specially developed by the ScrapeStorm engineer team.
You can go from the list page to the detail page through the detected linked fields and scrape the fields on the detail page.
1. Single link field
If there is only a single link, click the "Scrape In" button directly.
This method is applicable to the case where there is only one link in the field.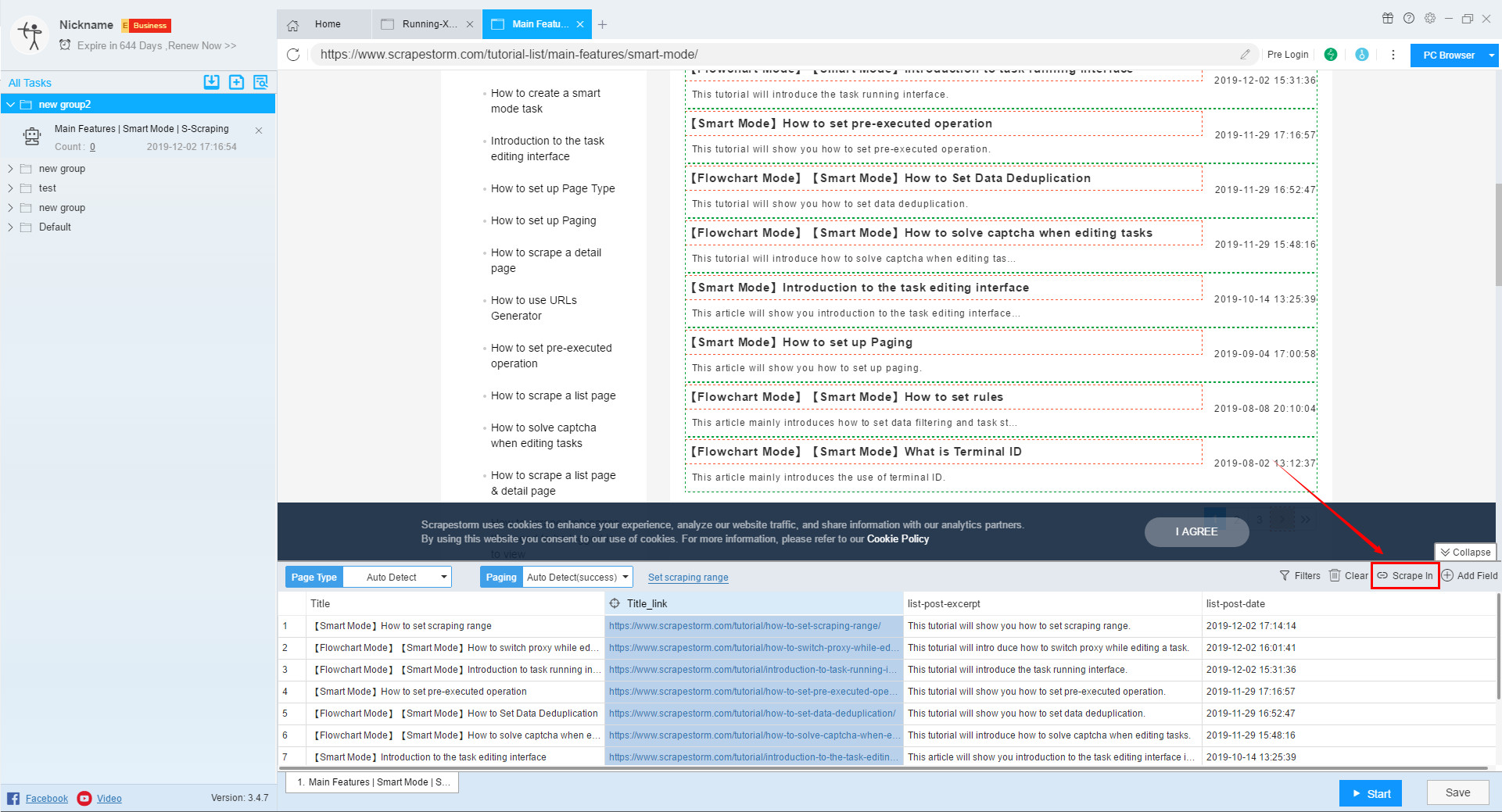 2. Multiple link fields
When multiple fields are links, click Scrape In, the page will jump to multiple link options, you select the link you need to scrape.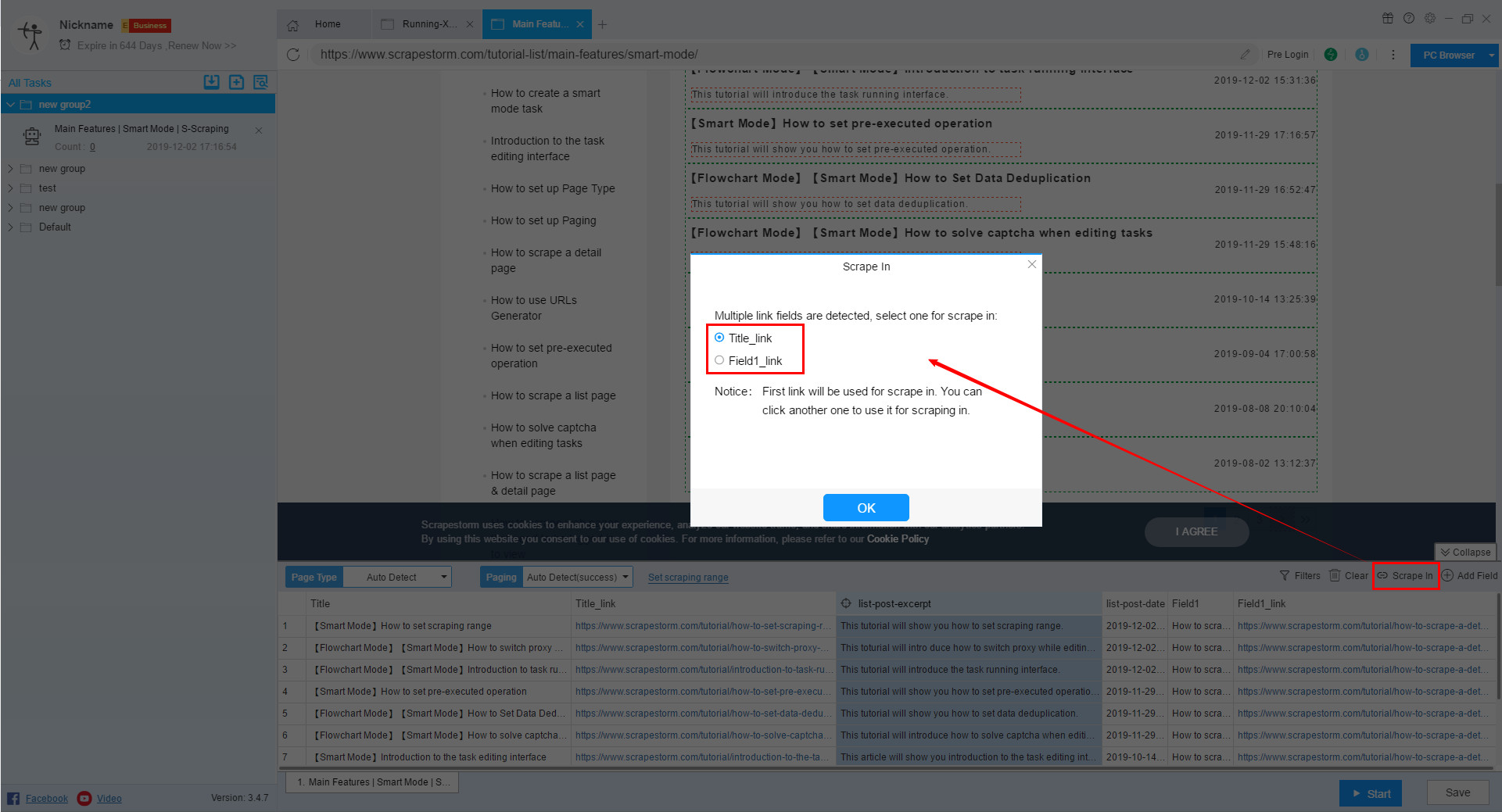 Also you can select the link you want to scrape, and then click "Scrape In".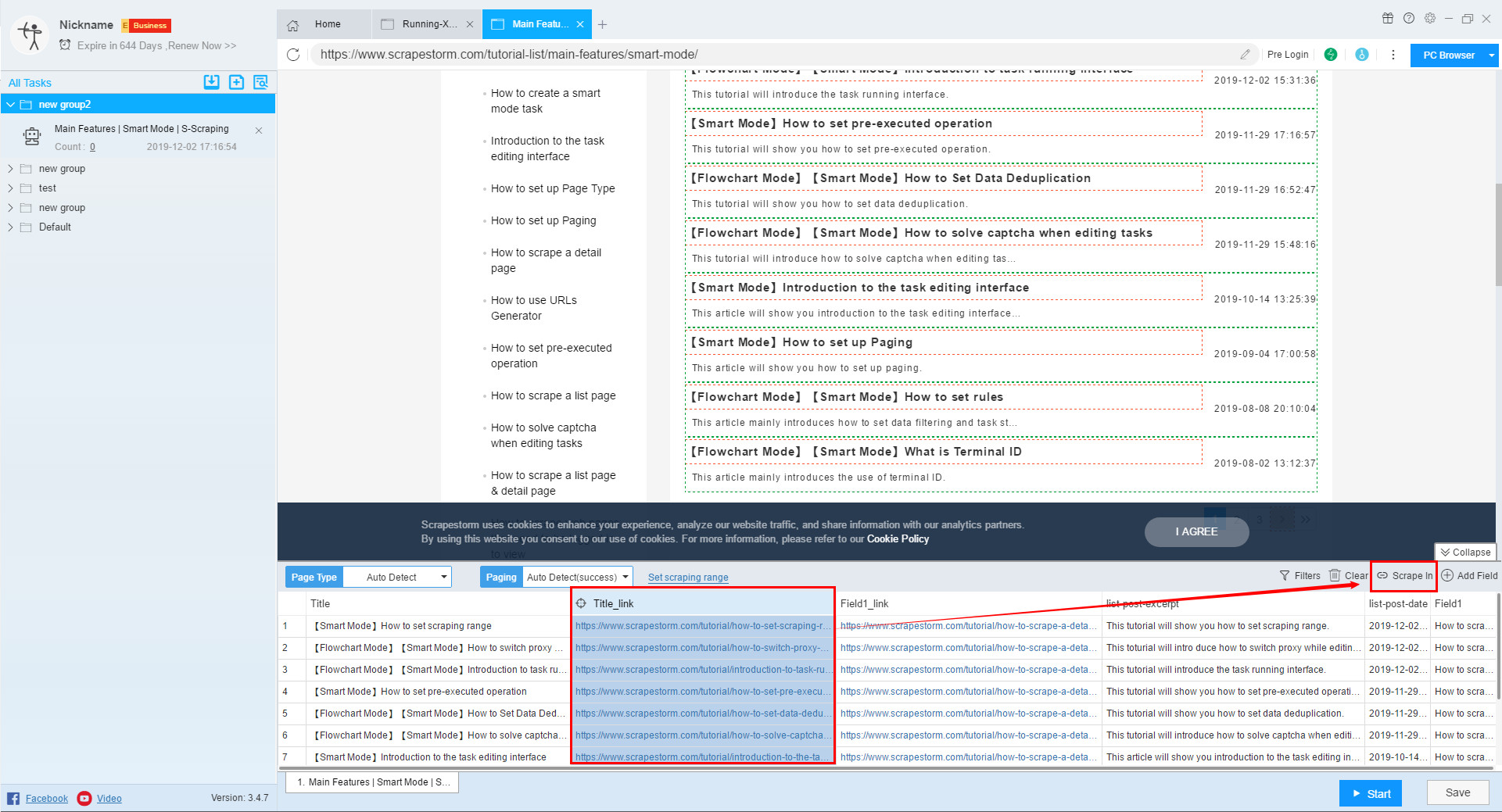 3. Click the link directly to the detail page.