Smart Mode | Web Scraping Tool | ScrapeStorm
2023-10-17 14:03:07
201 views
Abstract:Smart Mode is a new generation of scraping mode developed by ScrapeStorm team based on artificial intelligence technology. ScrapeStormFree Download
ScrapeStorm is a powerful, no-programming, easy-to-use artificial intelligence web scraping tool.
Introduction
Smart Mode is a new generation of scraping mode developed by ScrapeStorm team based on artificial intelligence technology. This mode is very easy to operate, just enter the URL you want to collect, it will intelligently identify the content in the web page, and you can complete the data collection without setting any collection rules. Smart mode supports single URL collection and batch collection of multiple URLs, supports batch import of URLs from local TXT documents, and supports batch generation of URLs.

Applicable Scene
Smart mode is primarily intended for single page web pages, list type web pages, and list + details page type web pages. When collecting multiple URLs in batch, we recommend that you only enter web pages of the same type, such as all list types.
Pros: The operation is simple and easy to understand, making it ideal for beginners as it is not difficult to use.
Cons: When faced with more complex collection requirements, smart mode may not be able to achieve the expected collection results.
Legend
1. Smart mode in ScrapeStorm.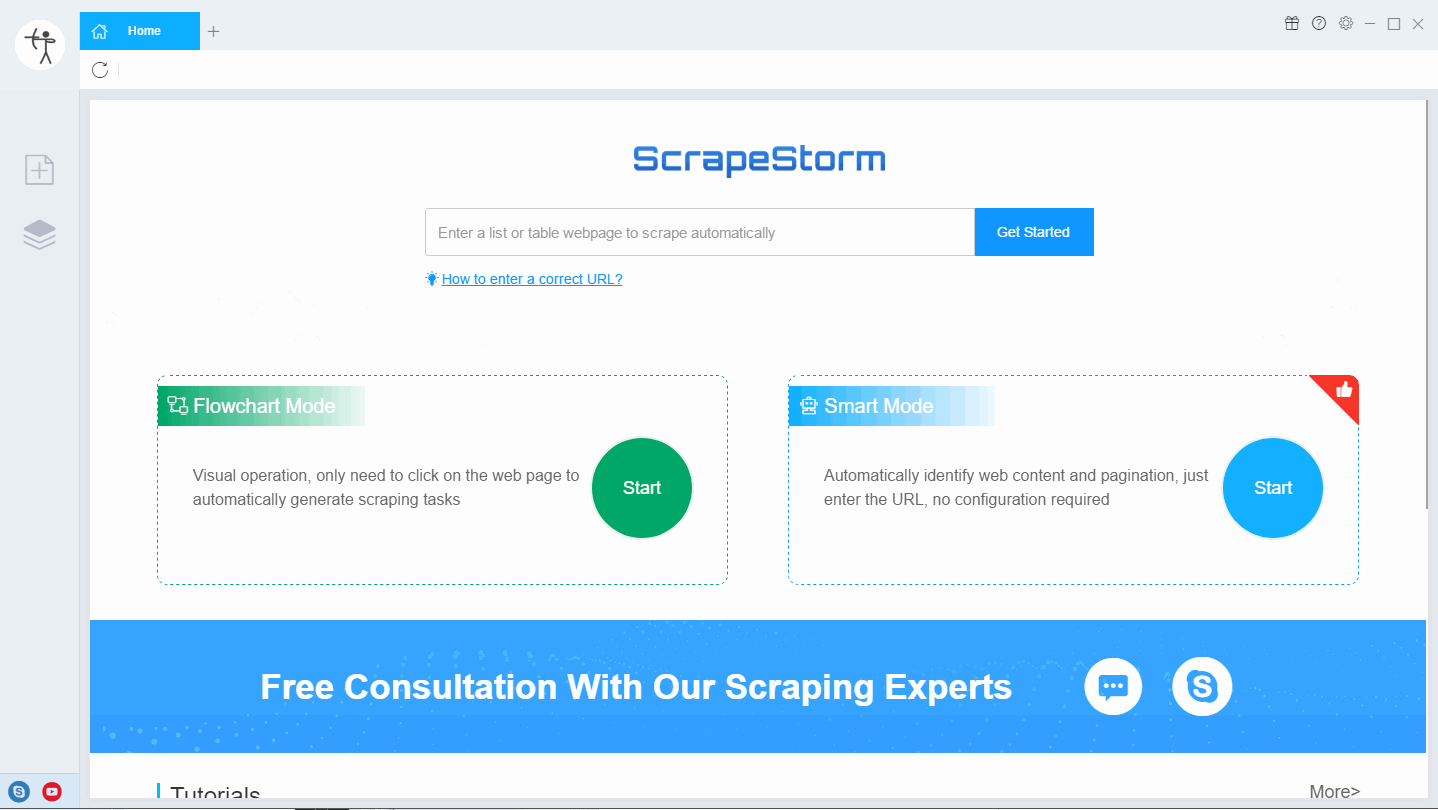 2. Smart mode: Automatically identify list elements.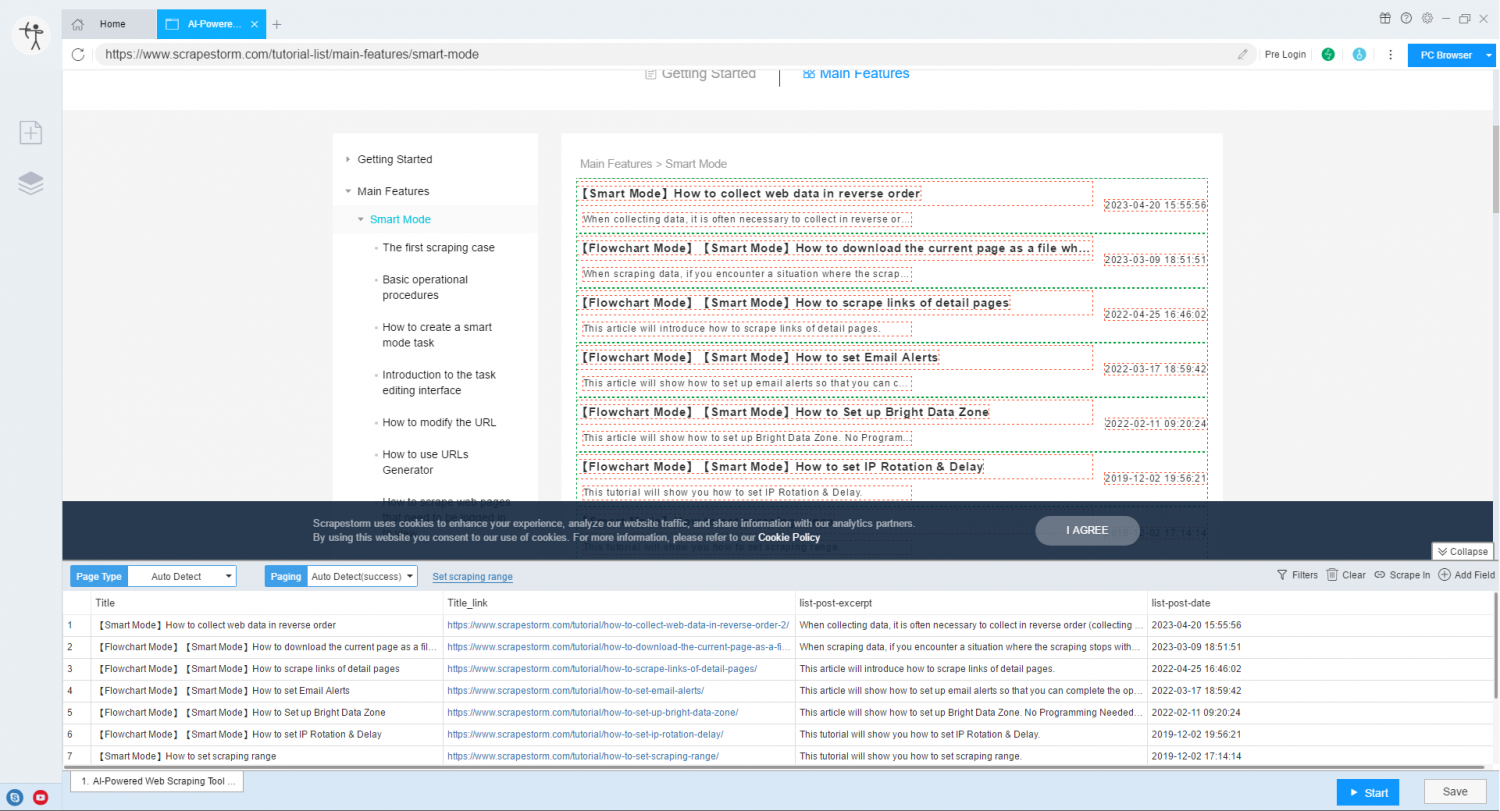 Related Article
Reference Link
https://www.scrapestorm.com/tutorial/how-to-enter-the-url-correctly-in-smart-mode/
https://www.scrapestorm.com/tutorial/the-first-scraping-case-in-smart-mode/
https://www.scrapestorm.com/tutorial/basic-operational-procedures-in-smart-mode/