Recommended tools for price monitoring in 2020 | Web Scraping Tool | ScrapeStorm
2020-02-21 16:39:48
3327 views
Abstract:This article will recommend some tools for price monitoring. ScrapeStormFree Download
The development of the Internet is very rapid. Many goods are bought and quoted by many merchants on the Internet. Therefore, it is very important for enterprises to collect product prices online and perform real-time monitoring and comparison.
What is price monitoring?
Price monitoring refers to the activities of tracking, collecting, analyzing, forecasting, and publishing changes in the prices of goods and services.
Why do we need price monitoring?
1. Monitoring pricing history can reflect market trends. Price monitoring can also help develop better marketing strategies. You can act knowing that you have credible data to support your decisions. In fact, it reduces the risks your business is taking because you are relying on information that is credible to try and maximize margins and expand your offers.
2. Price monitoring can also be used to obtain information about competing products. Based on the data collected, you will have an understanding of the current market. It also allows you to know exactly where your business is positioned and make measures to move a step ahead.
In this case, the tools used to help us monitor prices are necessary.
Here are some recommended price monitoring tools:
1. Prisync

Prisync is a price tracking and dynamic pricing software for e-commerce companies around the world.
Price: from $59/month
Free trial: available for 14 days
2. Price2Spy

Price2Spy is an online price monitoring, price comparison and repricing tool meant to help eCommerce professionals keep an eye on their competitors or retailers. It offers both pricing data acquisition and numerous reporting mechanisms used to analyze that data.
Price: from $19.95/month
Free trial: available for 30 days
3. Data Crops

DataCrops is a price monitoring software used to extract, automate, and deliver product pricing information from different competitive web sources. The product helps in building best price monitoring sites.
Price: customized
Free trial: not available
In addition to the tools listed above, web scraping software is also a good choice. It can scrape prices quickly, and can also scrape prices regularly to get data on price changes.
Here are some recommended web scraping tools:
1. ScrapeStorm

ScrapeStorm is an AI-Powered visual web scraping tool,which can be used to extract data from almost any websites without writing any code.
It is powerful and very easy to use. You only need to enter the URLs, it can intelligently identify the content and next page button, no complicated configuration, one-click scraping.
Price: from $49.99/month
Free Trial: Available
Price monitoring case: How to monitor price with ScrapeStorm
2.Import.io

Import.io is a platform which facilitates the conversion of semi-structured information in web pages into structured data
They offer real-time data retrieval through their JSON REST-based and streaming APIs, and integration with many common programming languages and data analysis tools.
Price: customized
Free Trial: Available
Price monitoring case: How to monitor price with Import.io.
3. ScrapingHub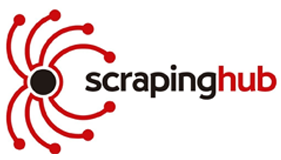 Scrapinghub is the developer-focused web scraping platform to offer several useful services to extract structured information from the Internet.
Scrapinghub has four major tools – Scrapy Cloud, Portia, Crawlera, and Splash.
Price: customized
Free Trial: Available
Price monitoring case: How to Build your own Price Monitoring Tool
Overview
Price monitoring now seems to be very necessary for businesses, choosing a tool and learning how to use it will definitely help you.
Disclaimer: This article is contributed by our user. Please advise to remove immediately if any infringement caused.