DEDECMS | Web Scraping Tool | ScrapeStorm
2023-07-06 10:46:06
287 views
Abstract:DEDECMS is an open-source content management system (CMS). It is developed and maintained by the Chinese developer team DreamSoft, aiming to provide users with a simple, user-friendly, and feature-rich solution for website construction and content management. ScrapeStormFree Download
ScrapeStorm is a powerful, no-programming, easy-to-use artificial intelligence web scraping tool.
Introduction
DEDECMS is an open-source content management system (CMS). It is developed and maintained by the Chinese developer team DreamSoft, aiming to provide users with a simple, user-friendly, and feature-rich solution for website construction and content management.

Applicable Scene
DEDECMS has gained widespread attention and usage due to its simplicity, flexibility, and easy scalability. It is developed using the PHP programming language and utilizes MySQL as the database, supporting various server environments such as Apache and Nginx. DEDECMS offers a rich set of modules and features, including article management, column management, member management, template management, plugin extension, and more, catering to the needs of different types of websites.
Pros: DEDECMS features an intuitive user interface and streamlined workflow, allowing users to quickly get started and effortlessly manage website content. Furthermore, DEDECMS provides robust user management capabilities, allowing for the configuration of different user permissions and roles, enabling multi-user collaboration and access control.
Cons: DEDECMS has relatively limited extensibility. While it offers a plugin extension mechanism, the quantity and quality of plugins and modules are comparatively lower than some other CMS systems. This may restrict website administrators in terms of functionality extension and customization options.
Legend
1. DEDECMS official website.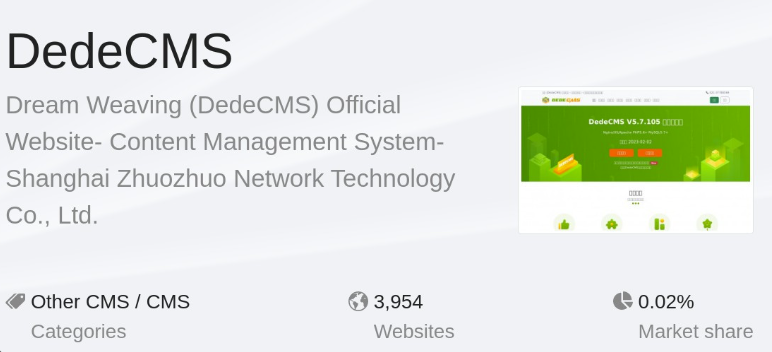 2. DEDECMS dashboard.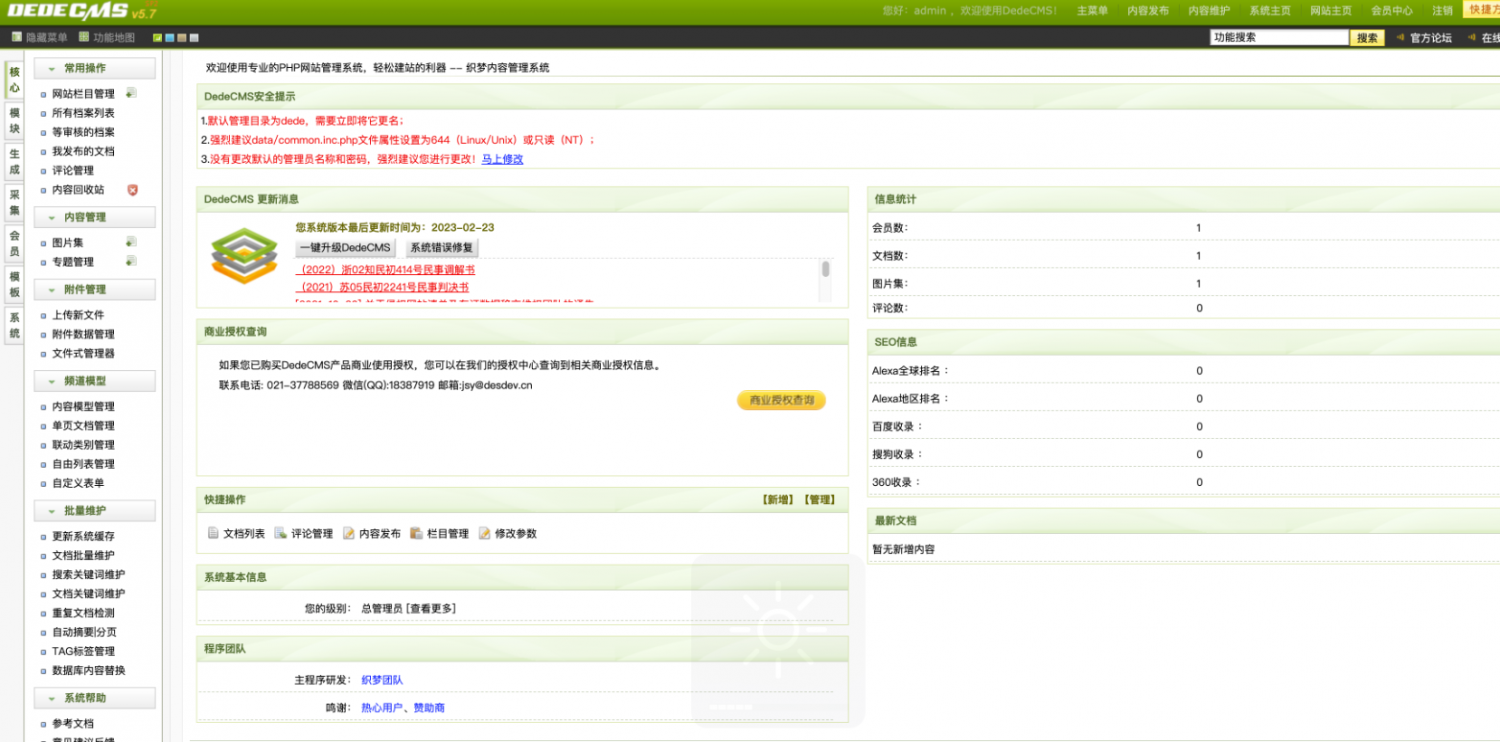 Related Article
Destoon
Discuz
PHPCMS
Reference Link
https://webtechsurvey.com/technology/dedecms