Detail page | Web Scraping Tool | ScrapeStorm
2023-10-17 14:17:43
225 views
Abstract:In data collection, a "detail page" typically refers to a web page or screen on a website or application that contains detailed information about a particular item, product, service, or topic. ScrapeStormFree Download
ScrapeStorm is a powerful, no-programming, easy-to-use artificial intelligence web scraping tool.
Introduction
In data collection, a "detail page" typically refers to a web page or screen on a website or application that contains detailed information about a particular item, product, service, or topic. This page typically includes product details such as specifications, price, reviews, and related links, as well as text descriptions, images, videos, and other multimedia elements.

Applicable Scene
On an e-commerce site, a detail page is typically a product page that provides all the information about a product that a user needs to make a purchasing decision. A news website's details page may be an article page that includes the full article and related information. In a mobile application, a details page may be a page that contains detailed information about a particular feature or setting.
Pros: Detail pages are critical to data collection because they provide deep, detailed information that helps you pinpoint your users' interests and behavior patterns and evaluate the effectiveness of your ads.
Cons: Weigh the pros and cons when using it, as it requires more user clicks and time, is more complex to process and analyze, is more difficult to collect, and may contain redundant information. You need to do a comparative study.
Legend
1. Ability to go to ScrapeStorm details page.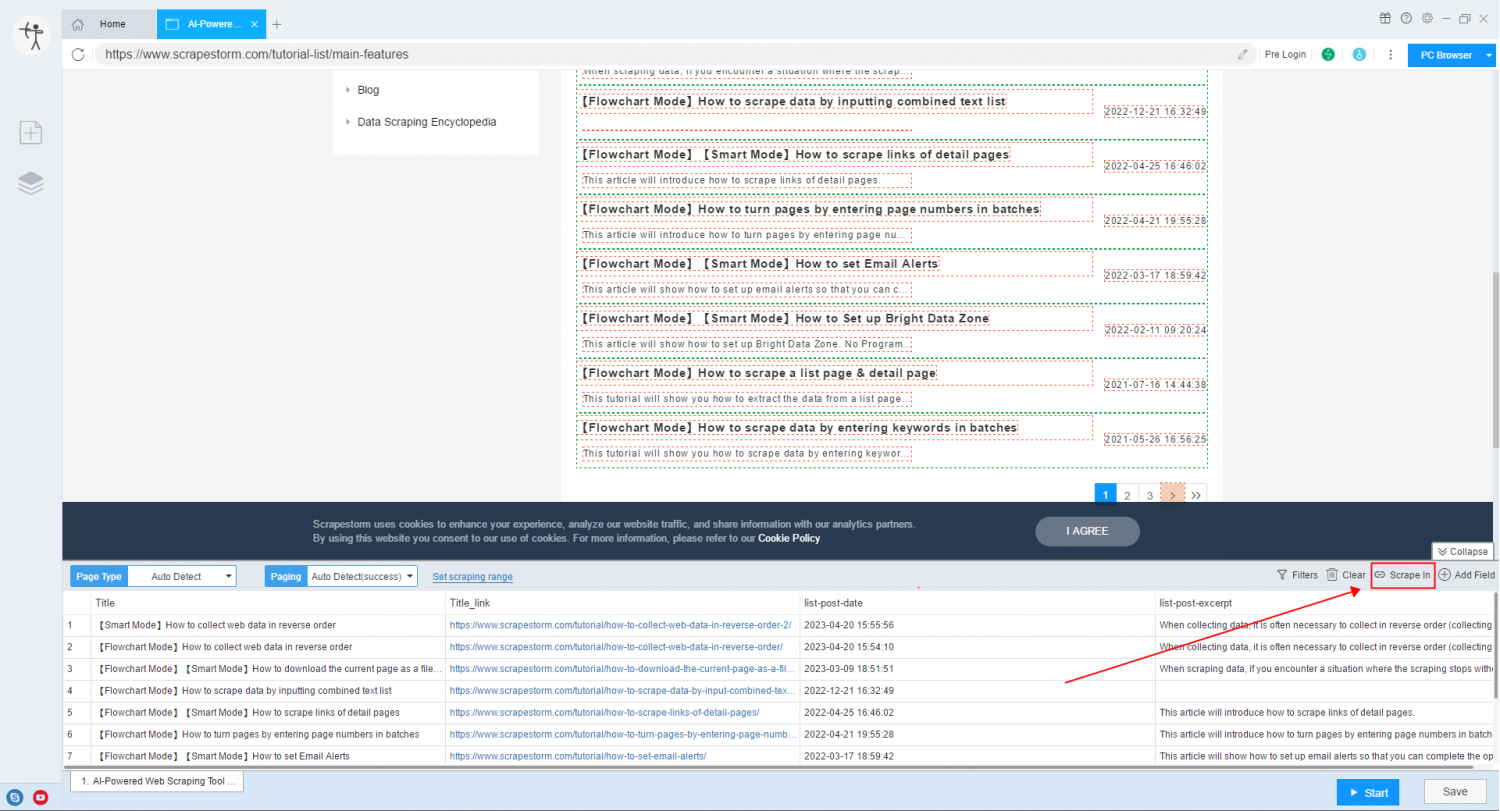 2. A detail page of tutorial.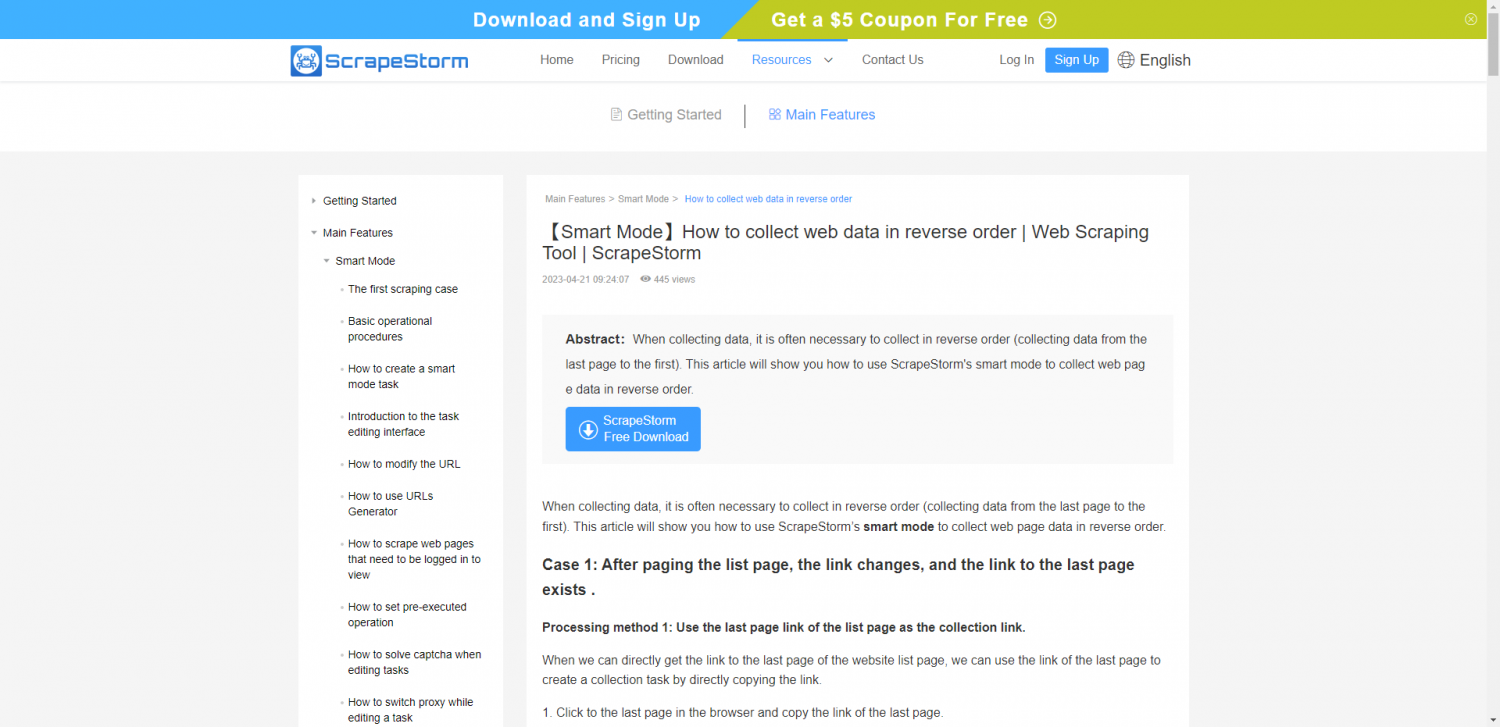 Related Article
Reference Link
https://kb.blackbaud.com/knowledgebase/Article/24218
https://ant.design/docs/spec/detail-page