BigCommerce | Web Scraping Tool | ScrapeStorm
2023-08-16 10:16:15
311 views
Abstract:BigCommerce is a world-leading e-commerce platform focused on providing powerful online store building and management tools for businesses and individual entrepreneurs. ScrapeStormFree Download
ScrapeStorm is a powerful, no-programming, easy-to-use artificial intelligence web scraping tool.
Introduction
BigCommerce is a world-leading e-commerce platform focused on providing powerful online store building and management tools for businesses and individual entrepreneurs. It provides users with rich functions and flexible customization options to help them easily create, design and operate their own e-commerce websites.

Applicable Scene
BigCommerce is suitable for individual entrepreneurs and small to medium retailers, helping them quickly build and manage their own online stores. At the same time, BigCommerce is also suitable for selling various product types, including physical goods, digital products and services, etc. In addition, for enterprises with expansion plans, BigCommerce also provides flexible expansion and customization options.
Pros: The BigCommerce interface is intuitive and easy to use, no coding experience is required to create and manage a store. With strong expansion and customization capabilities, it can adapt to business development of different scales. And includes multiple payment and shipping options, promotional tools, SEO optimization, and more.
Cons: Some premium features may require additional fees or have some limitations on the platform. And BigCommerce's fees can be high compared to other competitors.
Legend
1. The software operation interface of BigCommerce.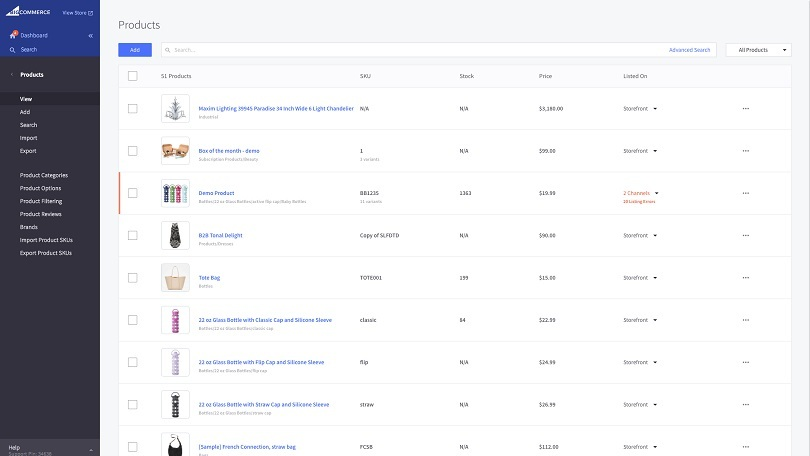 2. The software setting interface of BigCommerce.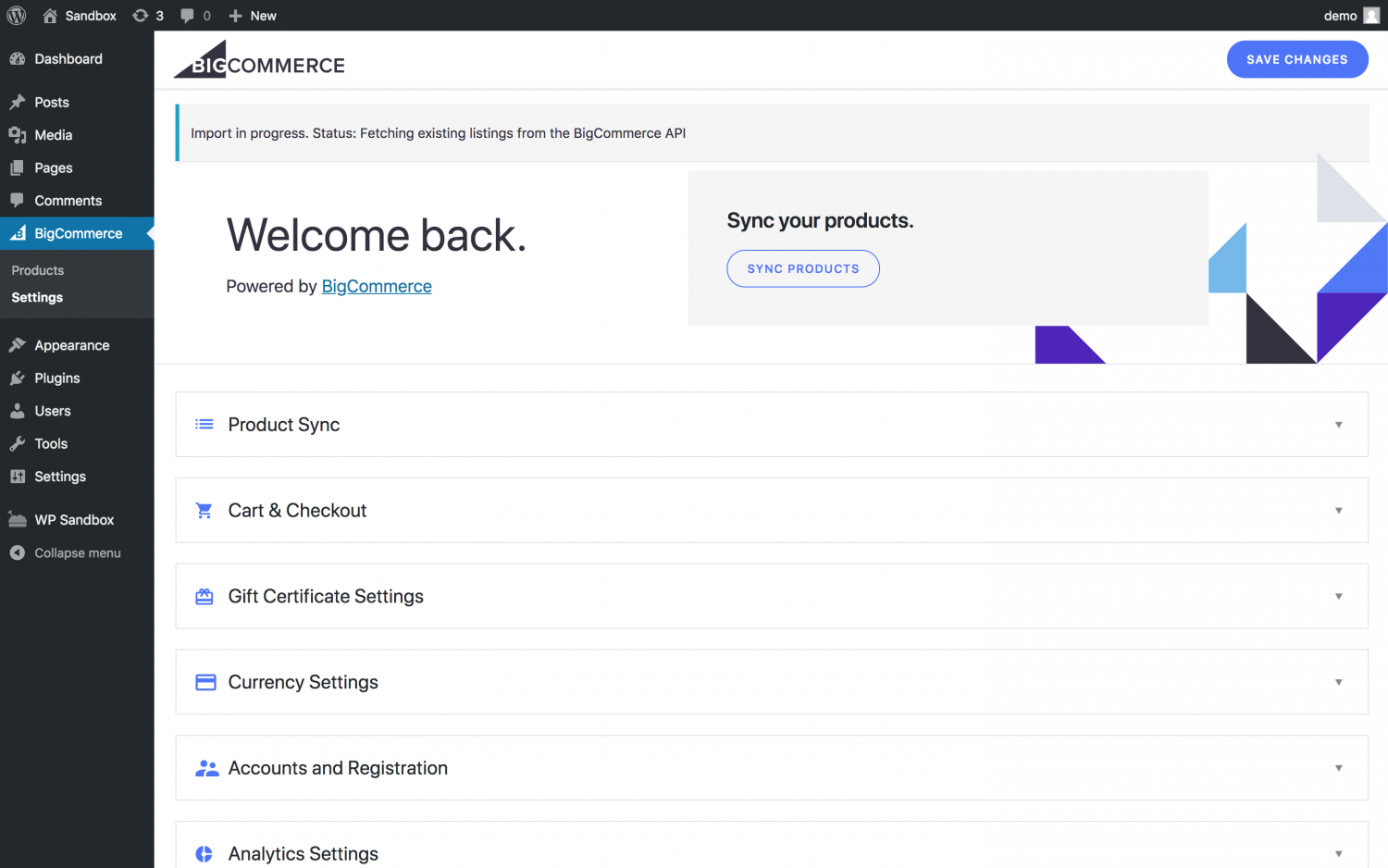 Related Article
Reference Link
https://en.wikipedia.org/wiki/BigCommerce
https://www.capterra.com/p/131883/Bigcommerce/