Data Mining | Web Scraping Tool | ScrapeStorm
2023-11-02 18:49:49
168 views
Abstract:Data Mining is a process of extracting valuable information from large-scale data sets. It uses statistics, machine learning, artificial intelligence and other technical methods to automatically discover patterns, rules, trends or hidden knowledge in data. ScrapeStormFree Download
ScrapeStorm is a powerful, no-programming, easy-to-use artificial intelligence web scraping tool.
Introduction
Data Mining is a process of extracting valuable information from large-scale data sets. It uses statistics, machine learning, artificial intelligence and other technical methods to automatically discover patterns, rules, trends or hidden knowledge in data.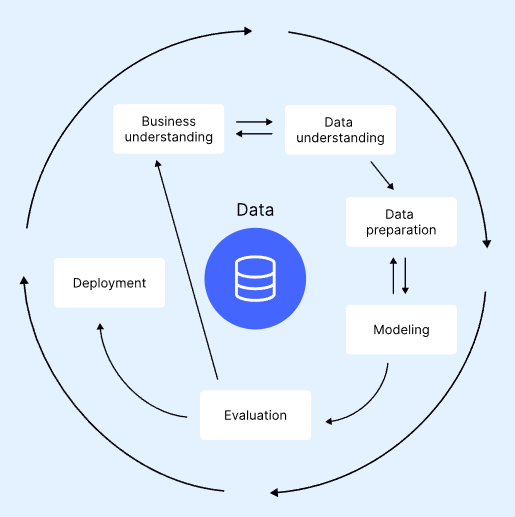 Applicable Scene
Data Mining is widely used, including market analysis, risk management, medical diagnosis, recommendation systems and other fields, to help institutions and enterprises make more informed decisions.
Pros: Data Mining can extract useful information from large-scale data, help make more accurate predictions and decisions, and improve efficiency and competitiveness. It also helps to discover potential opportunities, reduce risks, improve personalized experiences, and has broad application value in solving problems in various fields.
Cons: Data Mining can raise privacy concerns because it requires access to large amounts of personal data. Additionally, decision-making systems that rely on data mining may contain errors, leading to inaccurate results and decisions.
Legend
1. Data Mining steps.

2. Data Mining Techniques.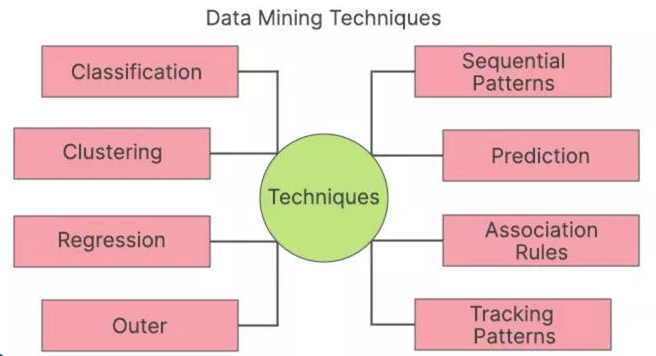 Related Article
Reference Link
https://en.wikipedia.org/wiki/Data_mining
https://www.geeksforgeeks.org/data-mining/
https://www.techtarget.com/searchbusinessanalytics/definition/data-mining