Ghost | Web Scraping Tool | ScrapeStorm
2023-08-16 13:41:25
110 views
Abstract:Ghost is an open source content management system (CMS) focused on blogging and online publications. It's clean, easy-to-use, and designed for creating and managing blogs, articles, and content sites. ScrapeStormFree Download
ScrapeStorm is a powerful, no-programming, easy-to-use artificial intelligence web scraping tool.
Introduction
Ghost is an open source content management system (CMS) focused on blogging and online publications. It's clean, easy-to-use, and designed for creating and managing blogs, articles, and content sites.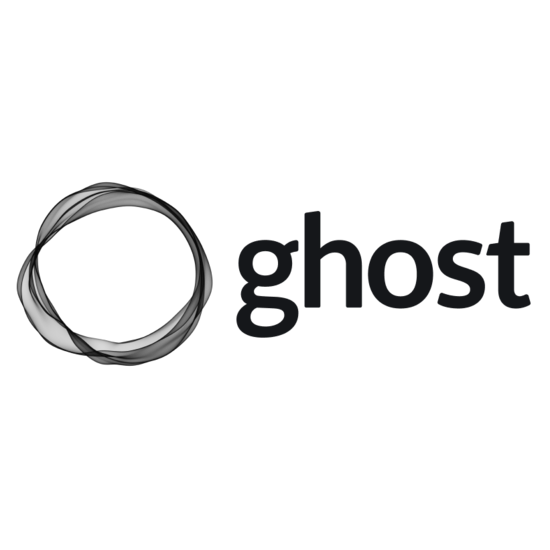 Applicable Scene
Ghost CMS is suitable for various scenarios that need to create and publish content. Whether it is an individual or an organization, Ghost can be used to build an attractive and easy-to-manage content platform.
Pros: The advantage of Ghost CMS is that it focuses on the blog field and provides a simple and efficient writing and publishing experience. The built-in Markdown editor is suitable for a variety of creators, and it supports custom themes to make the website show its personality.
Cons: Its features are relatively limited, suitable for building a simple blog, first-time users may need to adapt to the learning curve, and the community support is also lacking compared to other large CMS.
Legend
1. Ghost blog.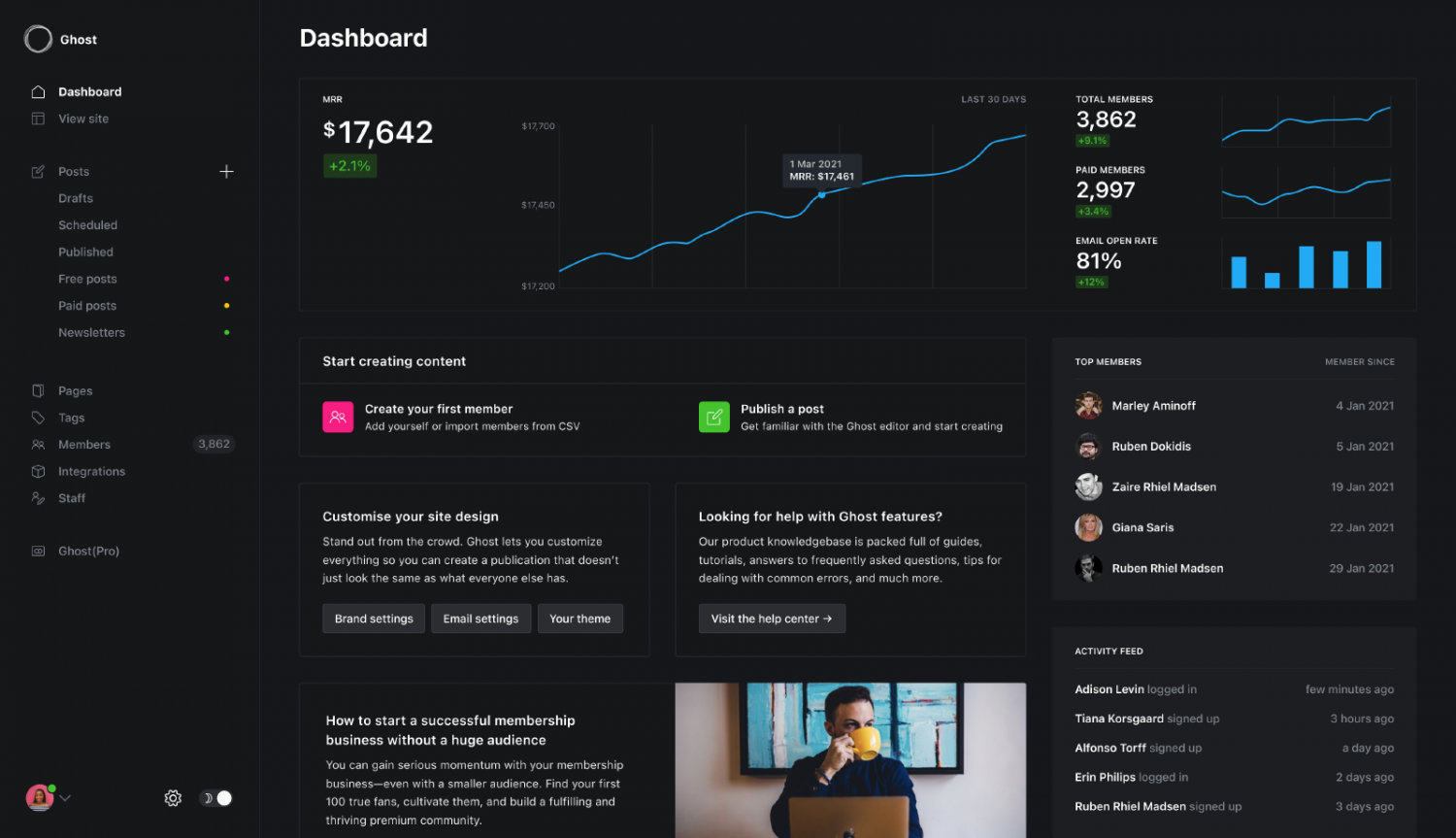 2. Ghost interface.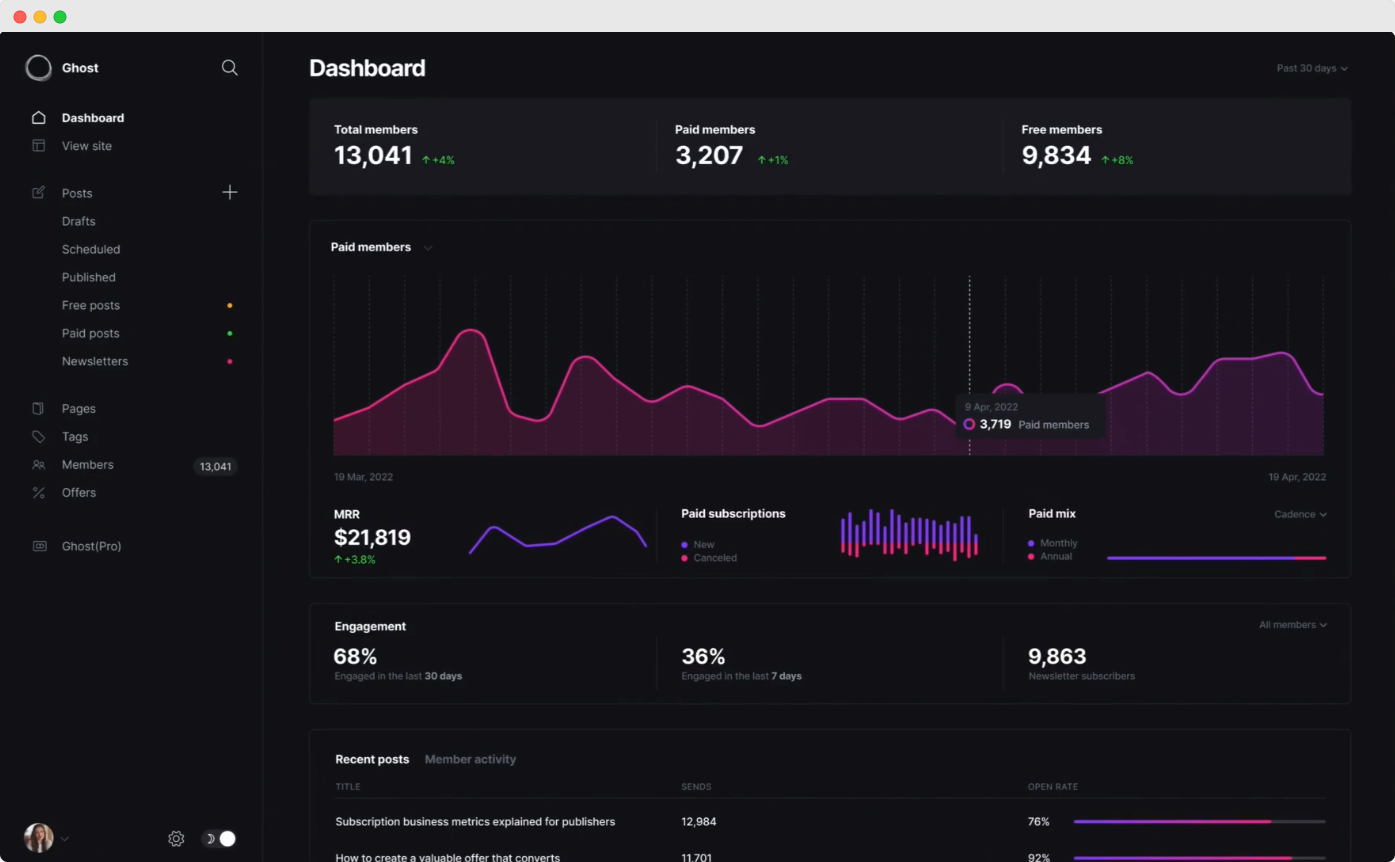 Related Article
Reference Link
https://en.wikipedia.org/wiki/Ghost_(blogging_platform)