Kentico | Web Scraping Tool | ScrapeStorm
2023-08-03 09:12:17
116 views
Abstract:Kentico is a leading content management system (CMS) and digital experience platform, providing powerful digital solutions for businesses and organizations. ScrapeStormFree Download
ScrapeStorm is a powerful, no-programming, easy-to-use artificial intelligence web scraping tool.
Introduction
Kentico is a leading content management system (CMS) and digital experience platform, providing powerful digital solutions for businesses and organizations. Kentico allows users to quickly build and manage websites, e-commerce platforms and online communities, while providing flexible customization capabilities and rich functional modules.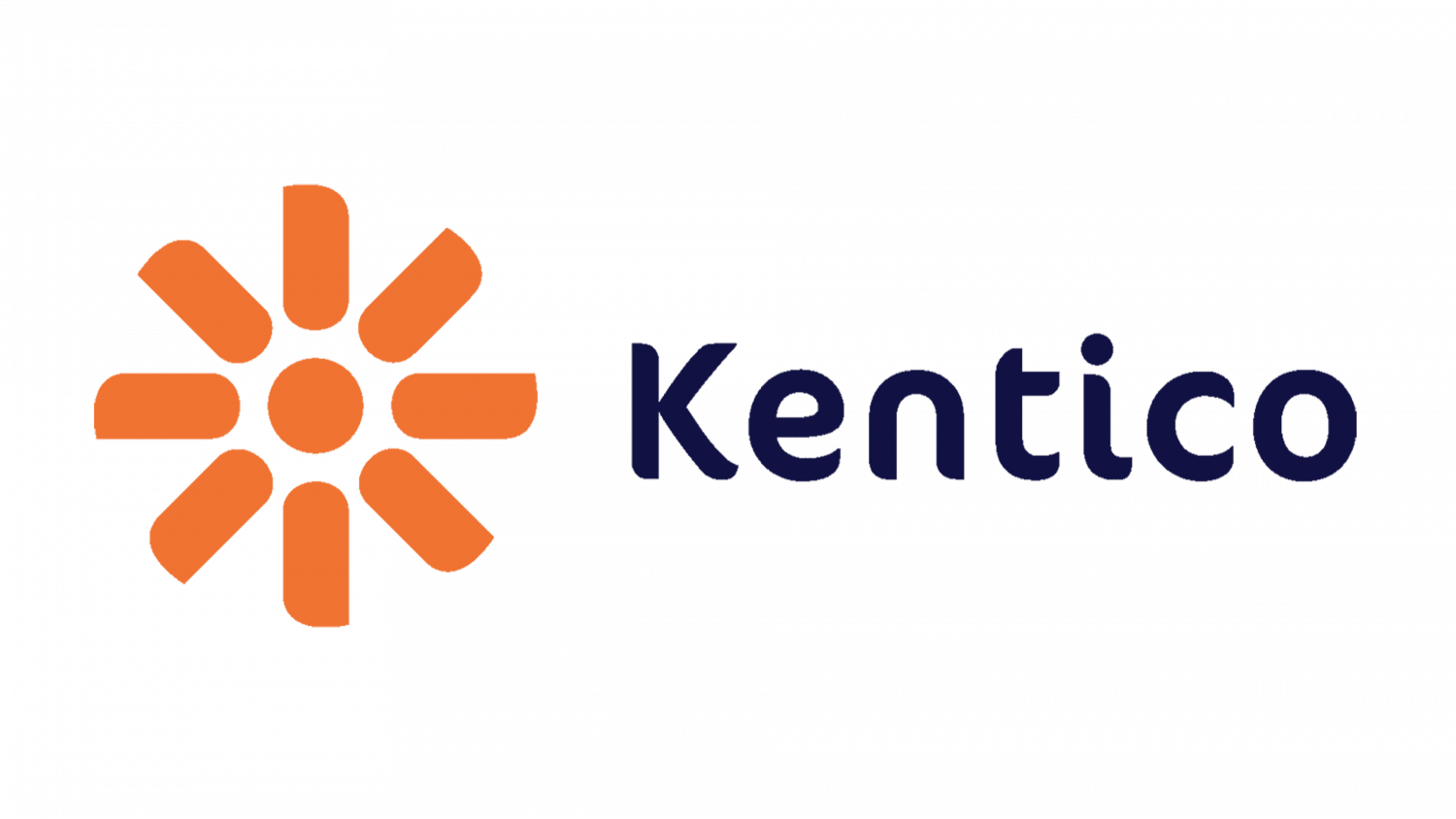 Applicable Scene
Kentico is suitable for scenarios such as website construction, e-commerce, online communities, and digital marketing. It provides a wealth of features, including website building, e-commerce, digital marketing, multilingual support, and application integration, etc., to meet the needs of various businesses and organizations.
Pros: Kentico provides rich functions and flexibility, suitable for multiple scenarios such as website construction, e-commerce and digital marketing. It has an intuitive user interface and easy-to-use editing tools that allow users to easily create and manage website content. In addition, Kentico also supports multilingual and globalized website construction to help companies realize their internationalization strategies.
Cons: The deployment and customization of Kentico may require certain technical knowledge and resource investment, which may not be friendly to small businesses. In addition, compared with some open source CMS, Kentico may have a certain problem of higher cost, which needs to be considered due to the budget constraints of enterprises. In addition, although Kentico has comprehensive functions, it may not be suitable for all enterprise needs. It is necessary to choose an appropriate solution according to specific business scenarios.
Legend
1. Kentico interface.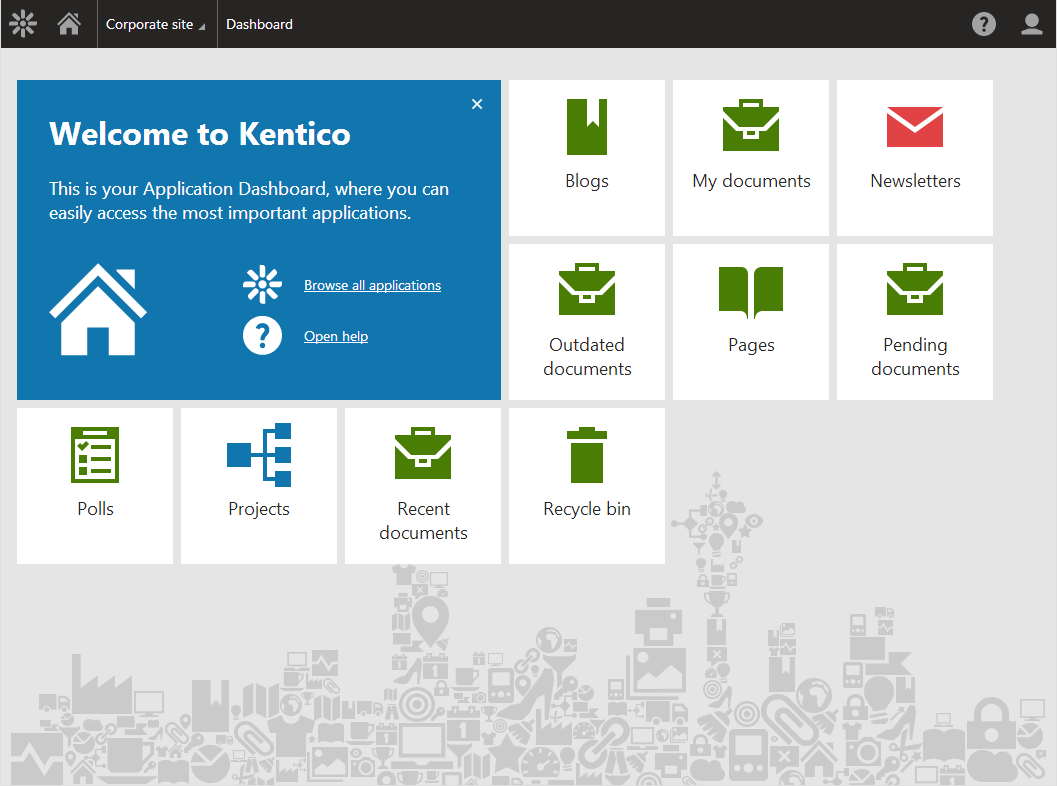 2. Kentico official website.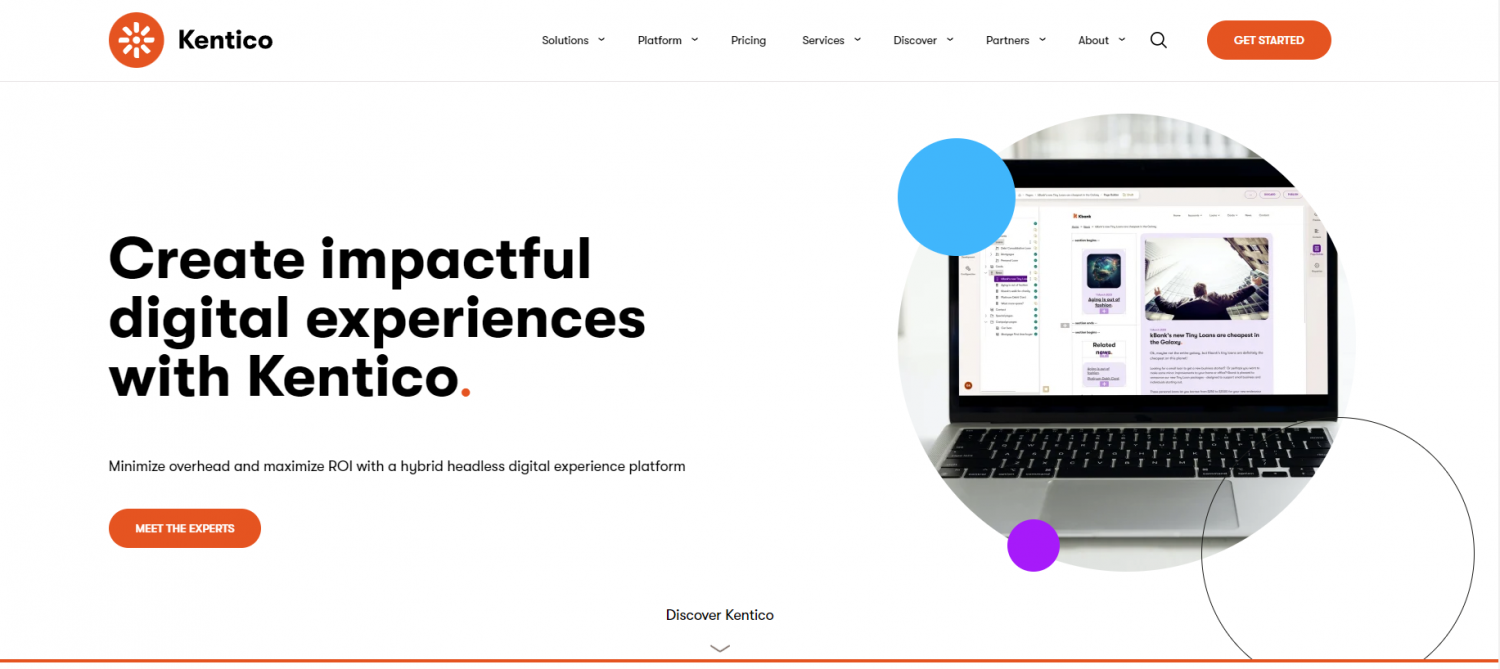 Related Article
Reference Link
https://en.wikipedia.org/wiki/Kentico_Xperience