Page turning | Web Scraping Tool | ScrapeStorm
2023-10-17 15:49:03
190 views
Abstract:Page turning is a method used to retrieve large amounts of data from a website or application. ScrapeStormFree Download
ScrapeStorm is a powerful, no-programming, easy-to-use artificial intelligence web scraping tool.
Introduction
Page turning is a method used to retrieve large amounts of data from a website or application. On many websites and applications, data is often divided into multiple pages or displayed in pagination to improve page load speed and user experience. These tabs typically contain a certain number of items and information, such as search results, product listings, posts and comments.

Applicable Scene
Page turning is very common in data collection because it allows the collection program to retrieve large amounts of data in stages without retrieving it all at once. Collection programs typically need to simulate a user's page-turning behavior to retrieve the desired data. Please note that page-turning operations must comply with the website or application's usage policies and regulations to ensure legal, compliant, and ethical data collection practices.
Pros: Page-turning capture divides the data into multiple pages, and each page contains limited information. This reduces the complexity of information processing by breaking large data sets into smaller, more manageable chunks. You can view data page by page, making it easier to find the information you are looking for. This improves the accuracy of data extraction and reduces the risk of data errors.
Cons: When you turn pages, the content is cut between pages, which can lead to inconsistent content. Users must always click "Next Page" to view the complete content. Clicking the page turn button causes additional user interaction. If page flips are too frequent or annoying, you may lose users.
Legend
1. ScrapeStorm's pagination feature.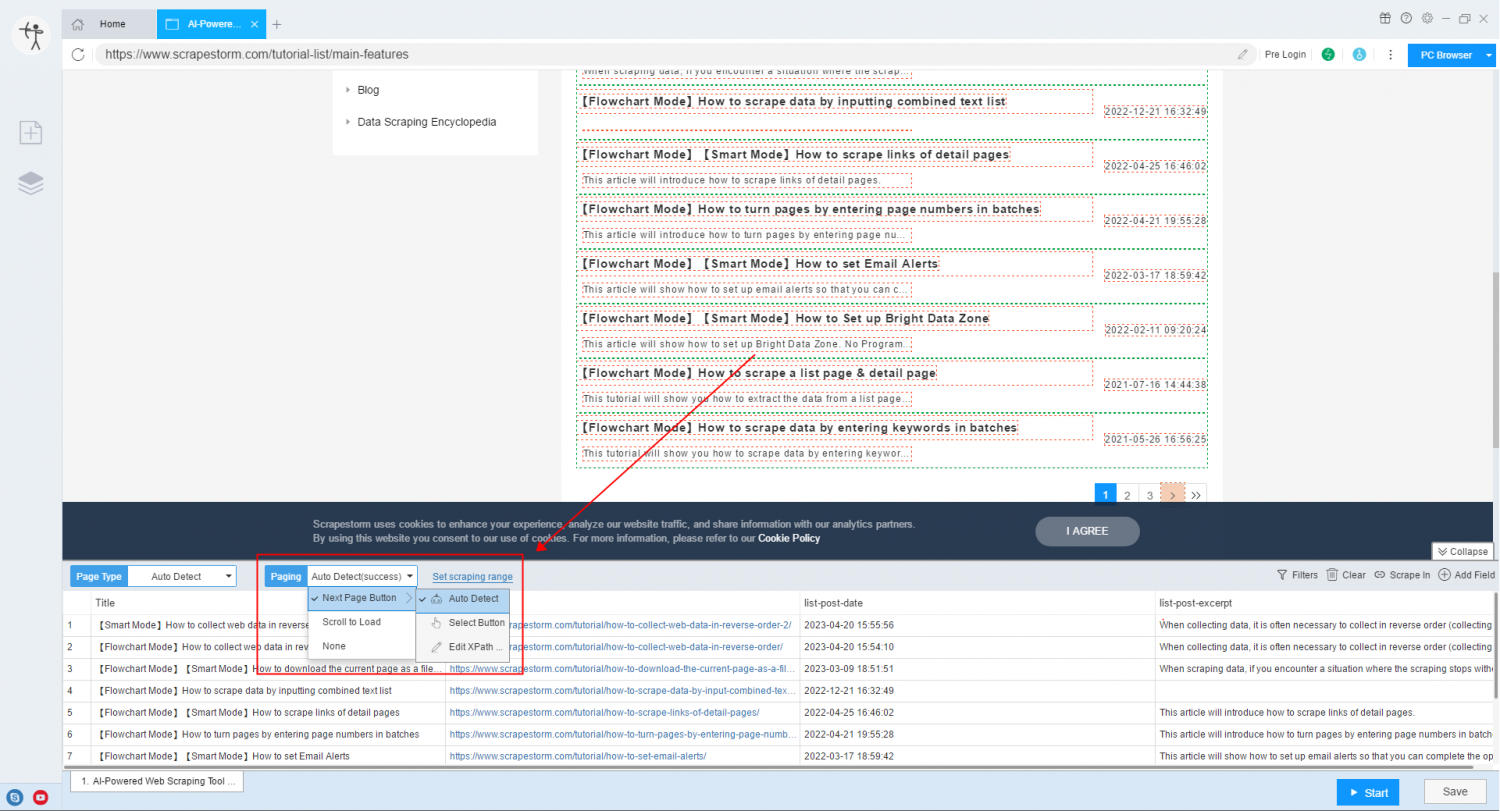 2. Website page button.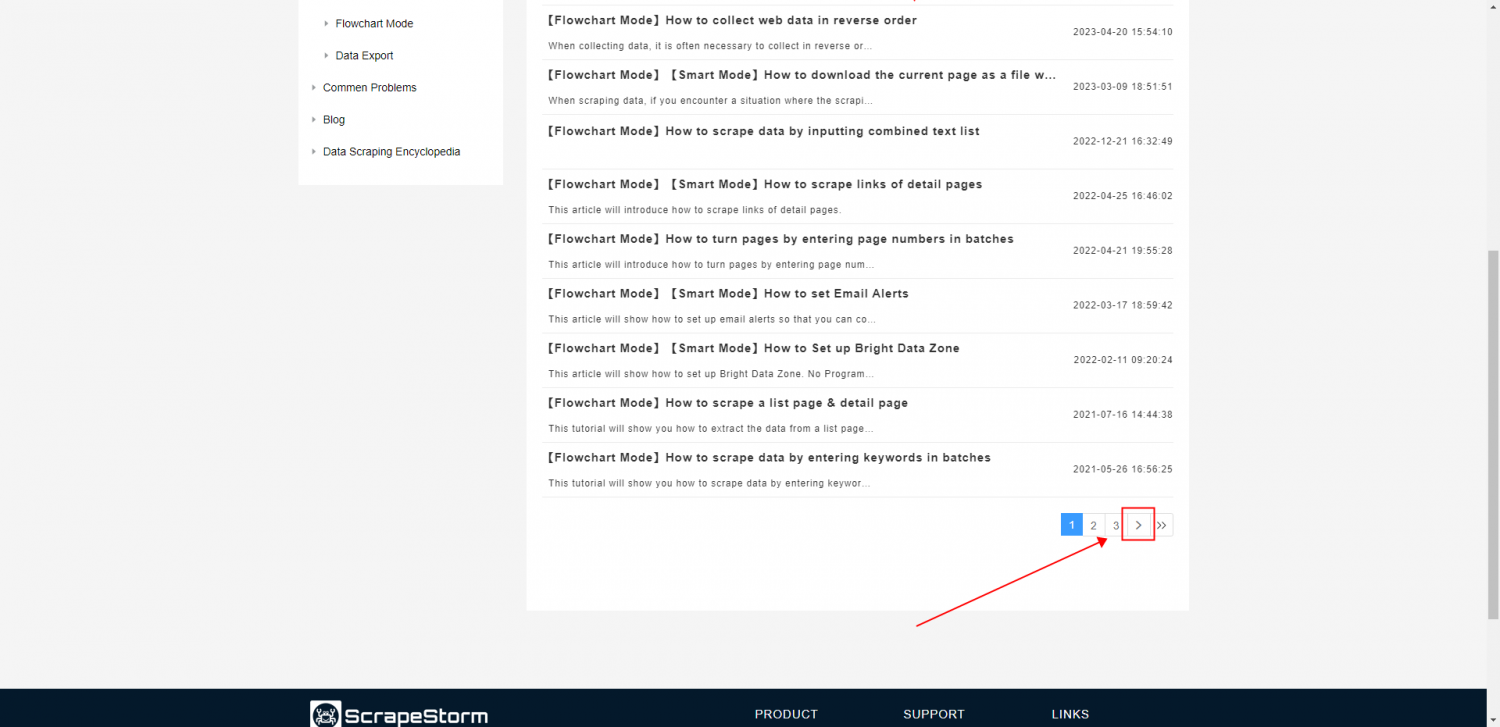 Related Article
Reference Link
https://en.wikipedia.org/wiki/Pagination
https://www.w3schools.com/css/css3_pagination.asp