Adobe Experience Manager (AEM) | Web Scraping Tool | ScrapeStorm
2023-08-03 09:08:16
134 views
Abstract:Adobe Experience Manager (AEM) is a comprehensive digital experience management solution designed to help businesses create, manage, and deliver exceptional digital experiences. ScrapeStormFree Download
ScrapeStorm is a powerful, no-programming, easy-to-use artificial intelligence web scraping tool.
Introduction
Adobe Experience Manager (AEM) is a comprehensive digital experience management solution designed to help businesses create, manage, and deliver exceptional digital experiences.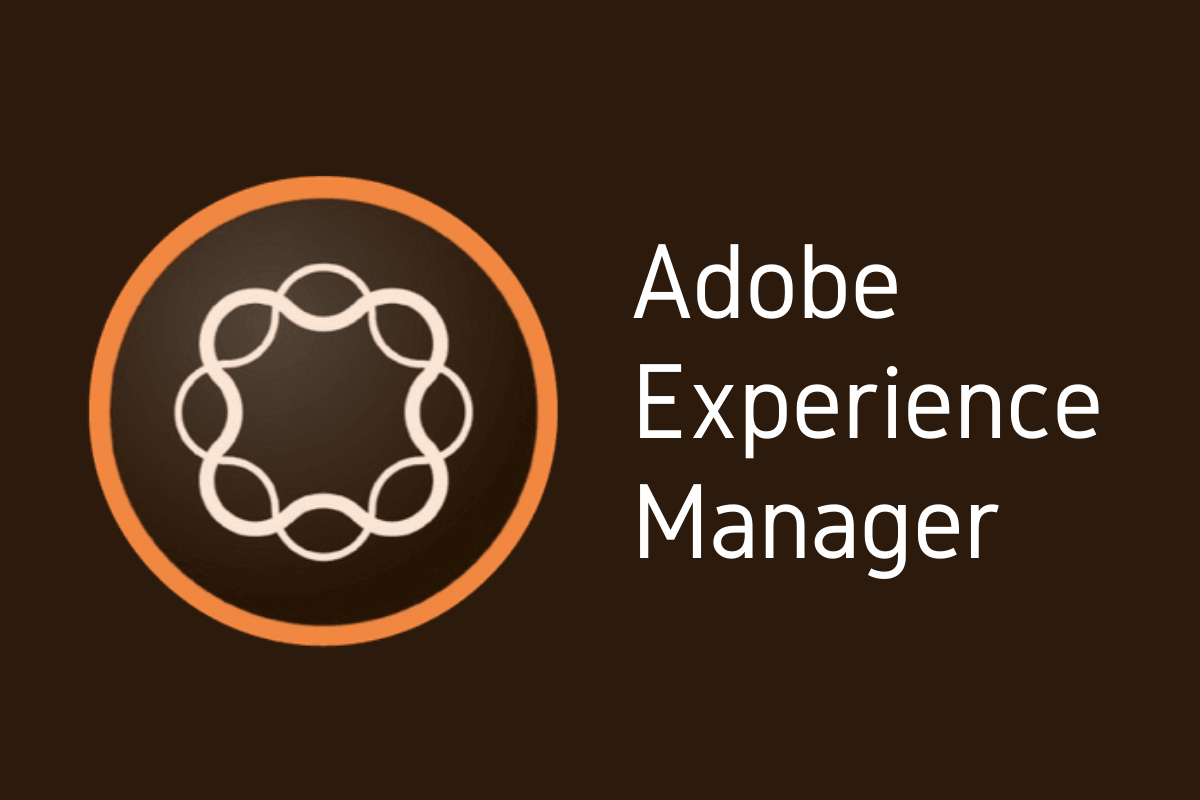 Applicable Scene
Adobe Experience Manager combines the functions of content management, digital marketing, e-commerce and data analysis, and is suitable for many fields, including website construction, mobile application development, social media management and so on.
Pros: AEM provides rich content management functions, supports multi-channel content publishing and delivery, and helps realize personalized user experience. It also provides flexible customization and expansion capabilities, which can be customized and integrated according to enterprise needs. In addition, AEM is also tightly integrated with other Adobe products, such as Adobe Analytics and Adobe Target, to provide enterprises with comprehensive digital solutions.
Cons: As a comprehensive digital solution, AEM may require certain technology and training costs to learn and use. For small businesses, there may be some cost pressures. In addition, the deployment and configuration of AEM may also be complicated, requiring professional IT team support.
Legend
1. Adobe Experience Manager interface.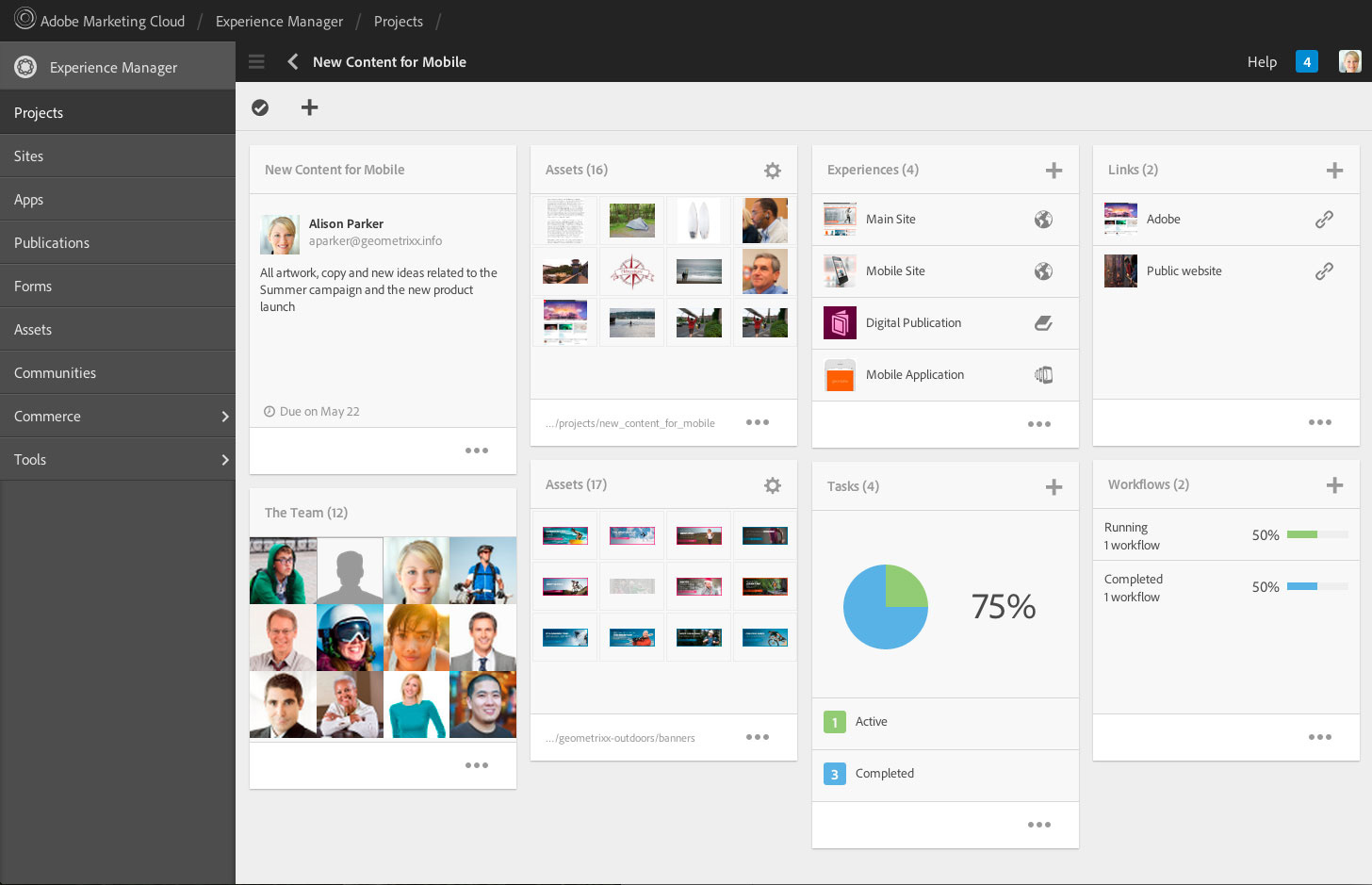 2. Adobe Experience Manager interface.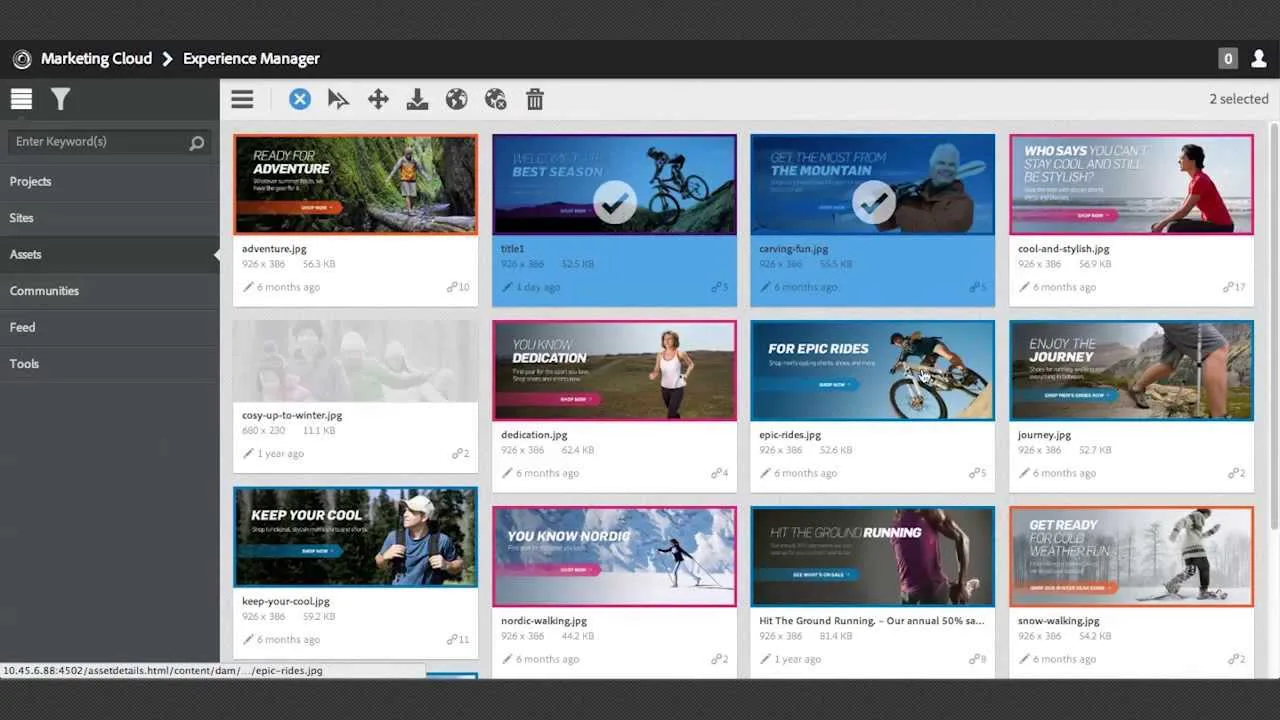 Related Article
Reference Link
https://business.adobe.com/products/experience-manager/new.html
https://experienceleague.adobe.com/docs/experience-manager.html?lang=en
https://www.vaimo.com/blog/what-is-adobe-experience-manager/