TYPO3 | Web Scraping Tool | ScrapeStorm
2023-08-24 13:41:21
96 views
Abstract:TYPO3 is an open source content management system (CMS) that allows users to create and manage website content, from simple personal blogs to complex corporate portals. Known for its flexibility, scalability, and rich features, TYPO3 is suitable for website projects of all sizes and types. ScrapeStormFree Download
ScrapeStorm is a powerful, no-programming, easy-to-use artificial intelligence web scraping tool.
Introduction
TYPO3 is an open source content management system (CMS) that allows users to create and manage website content, from simple personal blogs to complex corporate portals. Known for its flexibility, scalability, and rich features, TYPO3 is suitable for website projects of all sizes and types.
Applicable Scene
TYPO3 is suitable for a variety of scenarios, especially for enterprise-level website projects that require high customization, multi-language support, and complex functions.
Pros: TYPO3 is a powerful open source content management system known for its flexibility, multilingual support and extensibility. It is suitable for building websites of all sizes and types, from corporate portals to branded websites, with a powerful template system and extensions that allow users to customize the appearance and functionality. In addition, it supports multi-site management and content version control, suitable for international projects and multi-team collaboration.
Cons: Despite its powerful features, TYPO3 can have a steep learning curve, taking some time for beginners to become familiar with its intricacies and how it works. Compared to some other CMSs, TYPO3 can be relatively complex to install and configure and may require some technical knowledge. In addition, due to its flexibility and rich functions, some customized projects may require the support of professional developers.
Legend
1. TYPO3 interface.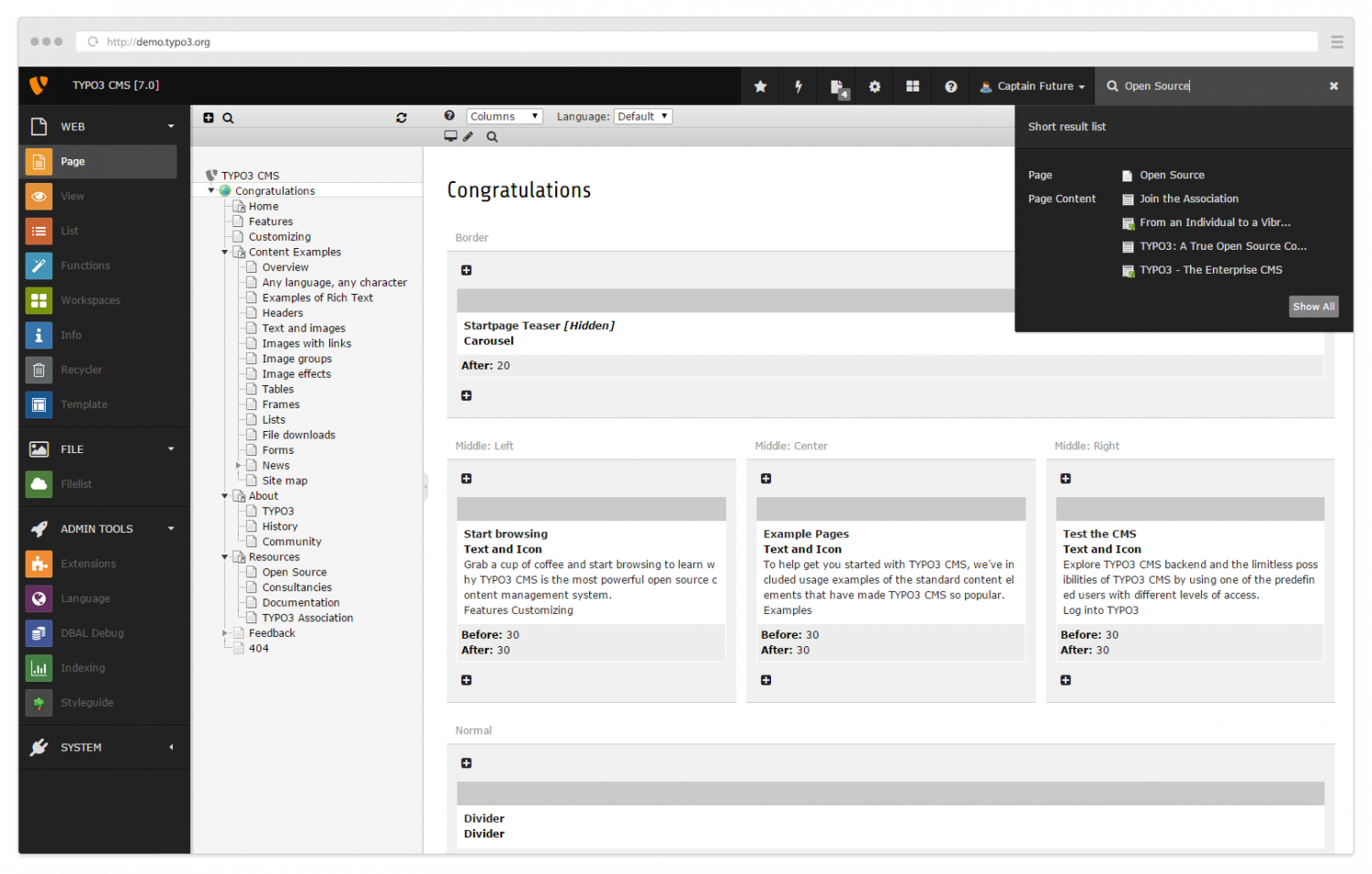 2. TYPO3 interface.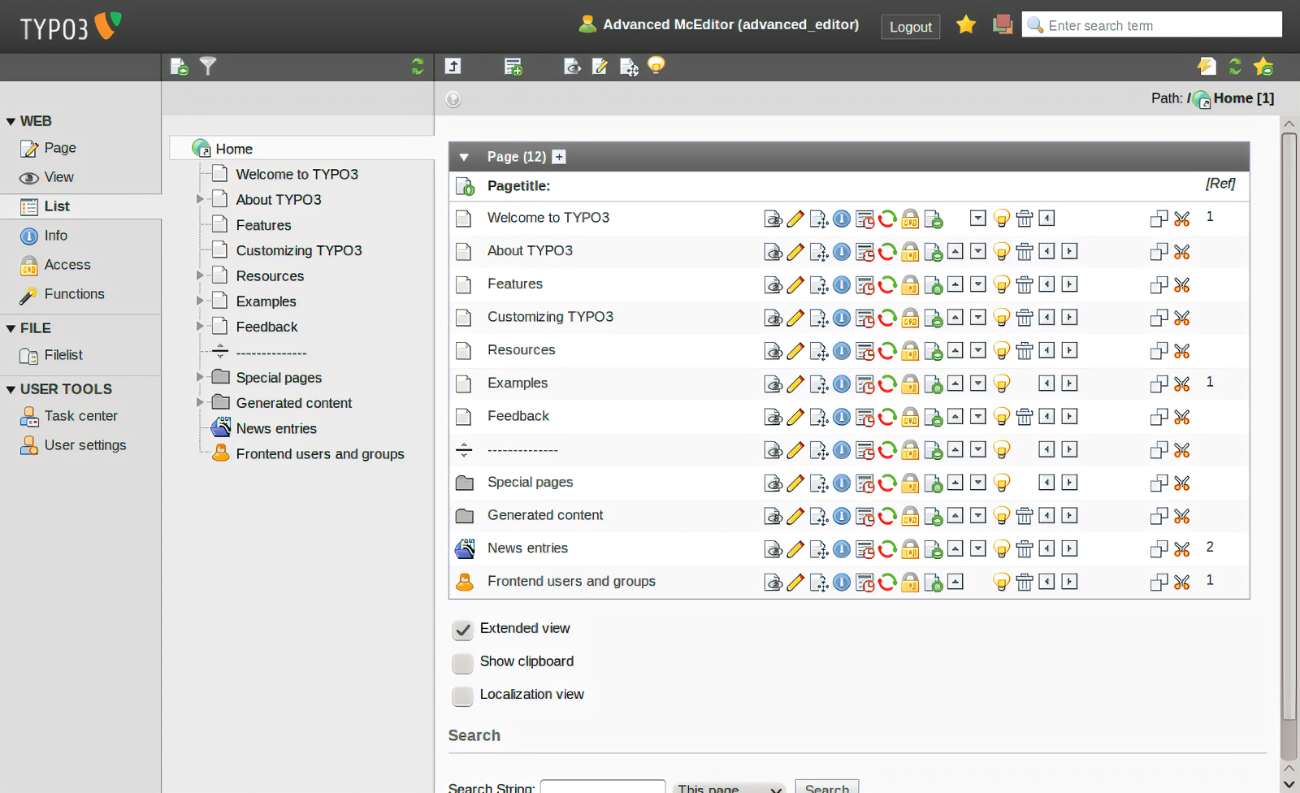 Related Article
Reference Link
https://en.wikipedia.org/wiki/TYPO3