Destoon | Web Scraping Tool | ScrapeStorm
2023-07-06 10:45:41
156 views
Abstract:Destoon is an open-source Content Management System (CMS) used for building and managing websites. ScrapeStormFree Download
ScrapeStorm is a powerful, no-programming, easy-to-use artificial intelligence web scraping tool.
Introduction
Destoon is an open-source Content Management System (CMS) used for building and managing websites. It offers a comprehensive set of features and tools that enable users to easily create, edit, and publish website content, including articles, images, videos, and products. Destoon comes with a flexible template system and plugin mechanism, allowing customization and extension according to user needs. It supports multiple languages and user management, making it suitable for various types of websites, such as corporate websites, news portals, and e-commerce platforms. Destoon aims to provide users with a simple, user-friendly, stable, and reliable website management solution.

Applicable Scene
Destoon is suitable for the construction and management of small to medium-sized websites. It offers flexibility in terms of scalability and customization, allowing customization and configuration based on different needs to meet various website construction requirements in different scenarios.
Pros: Destoon is a powerful website construction and content management system. It provides rich modules and plugins for convenient and flexible website customization. It features a user-friendly backend management interface and simple operational procedures, making it easy to use and manage. It supports multi-language, multi-site, and multi-user management, suitable for websites of different scales and requirements. It also has good security and stability to protect the website and user information.
Cons: The commercial licensing fees for Destoon are relatively high. When dealing with complex customization requirements, professional development skills may be required. The community support for Destoon is relatively limited, which may make it challenging to seek help and resolve issues.
Legend
1. Destoon template.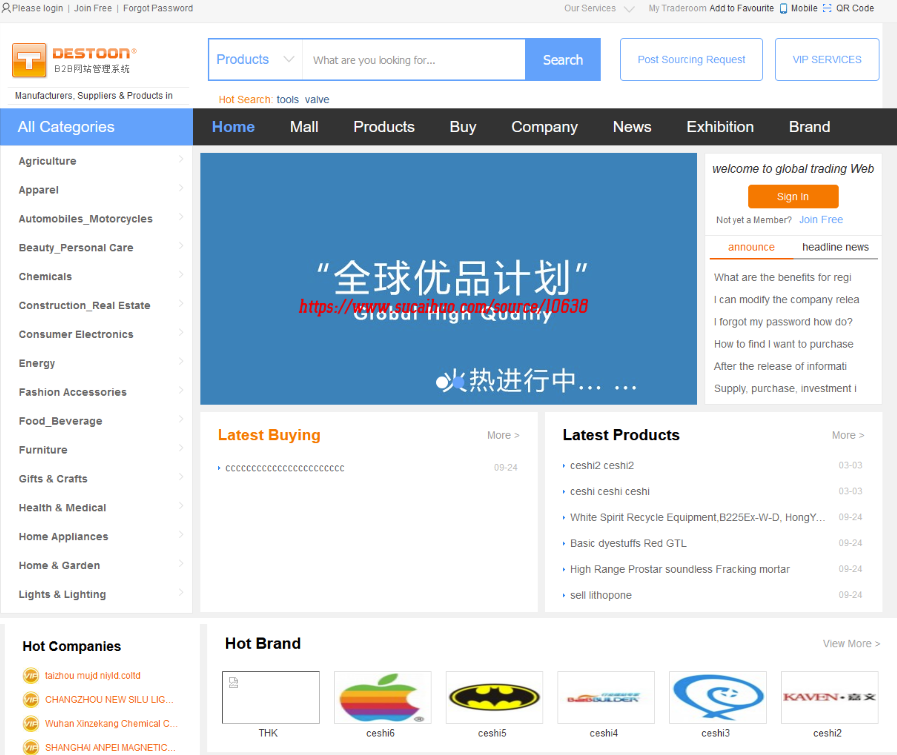 2. Destoon files on GitHub.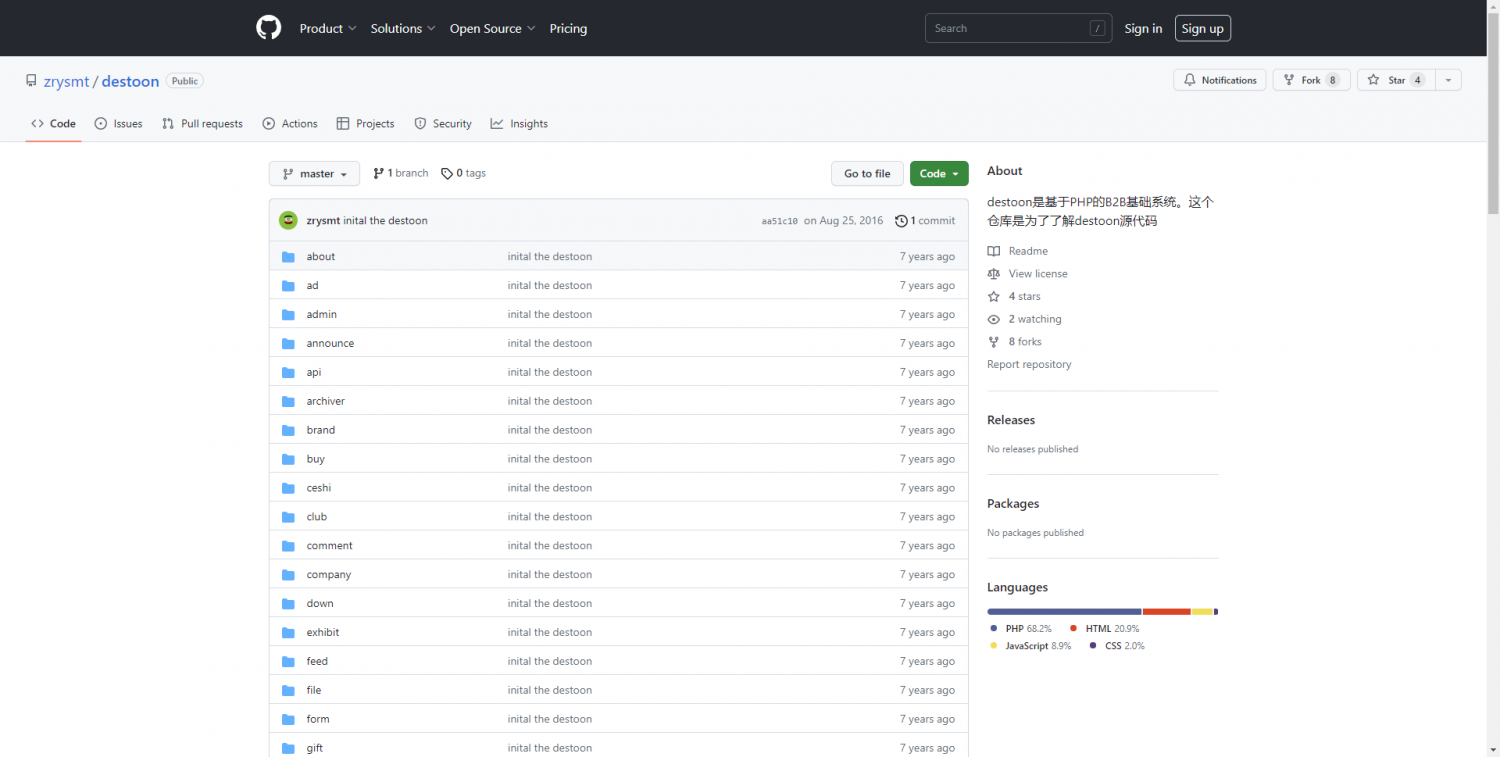 Related Article
Reference Link