PHPCMS | Web Scraping Tool | ScrapeStorm
2023-07-06 10:45:05
162 views
Abstract:PHPCMS is a website management software. It is developed using a modular approach and supports various classification methods. ScrapeStormFree Download
ScrapeStorm is a powerful, no-programming, easy-to-use artificial intelligence web scraping tool.
Introduction
PHPCMS is a website management software. It is developed using a modular approach and supports various classification methods. With this software, it is easy to achieve personalized website design, development, and maintenance. It supports numerous program combinations, making website platform migration effortless. PHPCMS is widely capable of meeting the needs of websites of various scales, boasting high reliability. It is an excellent website management software that offers a wide range of features such as articles, downloads, images, classifieds, videos, e-commerce, data collection, and finance. It is powerful, user-friendly, and highly extensible.

Applicable Scene
PHPCMS provides a wide range of enterprise website templates and functional modules, allowing for the quick construction of enterprise websites with features such as corporate image display, product showcase, and news publishing.
Pros: PHPCMS boasts an intuitive user interface and a user-friendly backend management system, enabling users to quickly grasp and manage website content. Furthermore, after years of development and refinement, PHPCMS exhibits high stability and reliability, making it widely adopted in various websites and projects.
Cons: For beginners, PHPCMS may have a steep learning curve, requiring a solid foundation in PHP and database knowledge. Additionally, while PHPCMS offers an extension mechanism, customization and module development may necessitate a deeper understanding and development experience.
Legend
1. PHPCMS dashboard.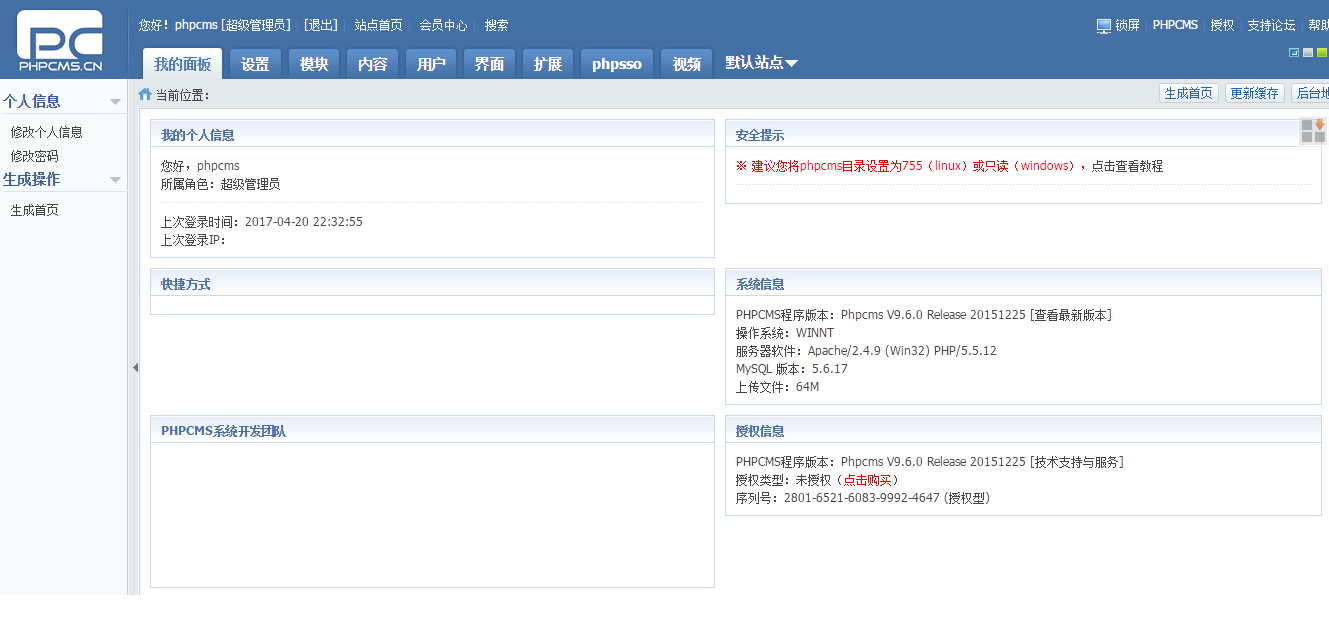 2. PHPCMS background getshell.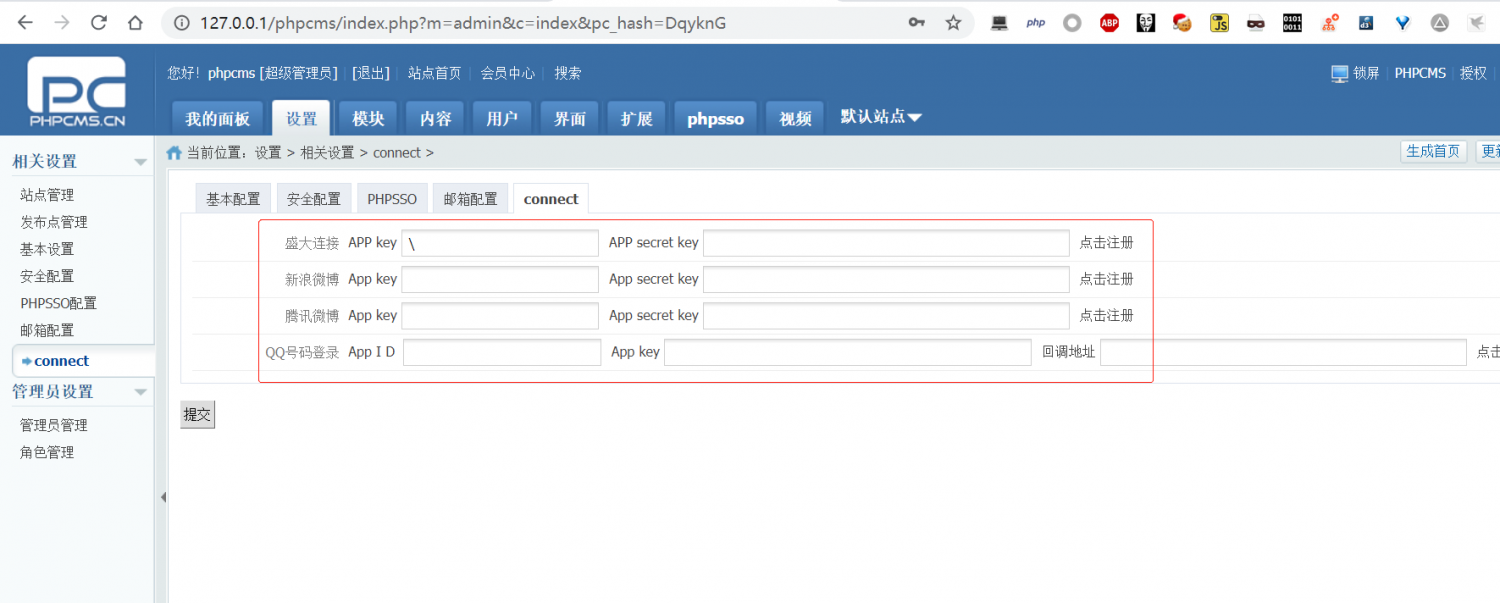 Related Article
Reference Link
https://gitee.com/phpcms/phpcms