ThinkSNS | Web Scraping Tool | ScrapeStorm
2023-07-06 10:45:27
151 views
Abstract:ThinkSNS (abbreviation TS), an open source social system under Zhishi, is a pioneer of comprehensive service provider of social software products in China. Free social source code download and system maintenance services lay the core foundation for Internet platform construction and software development. ScrapeStormFree Download
ScrapeStorm is a powerful, no-programming, easy-to-use artificial intelligence web scraping tool.
Introduction
ThinkSNS (abbreviated as TS) is an open-source social networking system developed by Zhishi under the brand ThinkSNS. As a pioneer in the comprehensive service provider of social software products in China, ThinkSNS offers a one-stop solution for enterprises, including social system, microblogging system, SNS social networking platform, product development, free social source code downloads, and system maintenance services. It establishes the core foundation for website construction and software development in the Internet platform. ThinkSNS is built on PHP+MySQL technology platform, with a social core, multiple applications, and plugin mechanisms. It supports cross-platform functionality through application, plugin, and style pack extensions. It has web, iOS, Android client applications, as well as a mobile version in H5. With its lightweight application model, stable underlying architecture, and strong extensibility, ThinkSNS supports secondary development and expansion.

Applicable Scene
ThinkSNS is suitable for various scenarios that require social interaction and personalized customization, and it can flexibly build social platforms that meet user requirements based on different needs and purposes. For example, brands can use ThinkSNS to build their own community platform, interact with users, share brand information, advertise products, and enhance brand influence and user loyalty. Companies can use ThinkSNS to establish internal communication platforms, promote communication and collaboration among employees, share work experiences, knowledge, and resources, and improve teamwork efficiency and corporate culture within the organization.
Pros: ThinkSNS comes with a rich set of social features and strong scalability, allowing customization and addition of functionalities according to user needs, enabling the creation of personalized social platforms.
Cons: Building a social platform using ThinkSNS requires a certain level of technical knowledge and development experience, making it challenging for users without a technical background to learn and get started. Additionally, since ThinkSNS is an open-source project, its development and support rely on community contributions and feedback.
Legend
1. ThinkSNS administrator screen.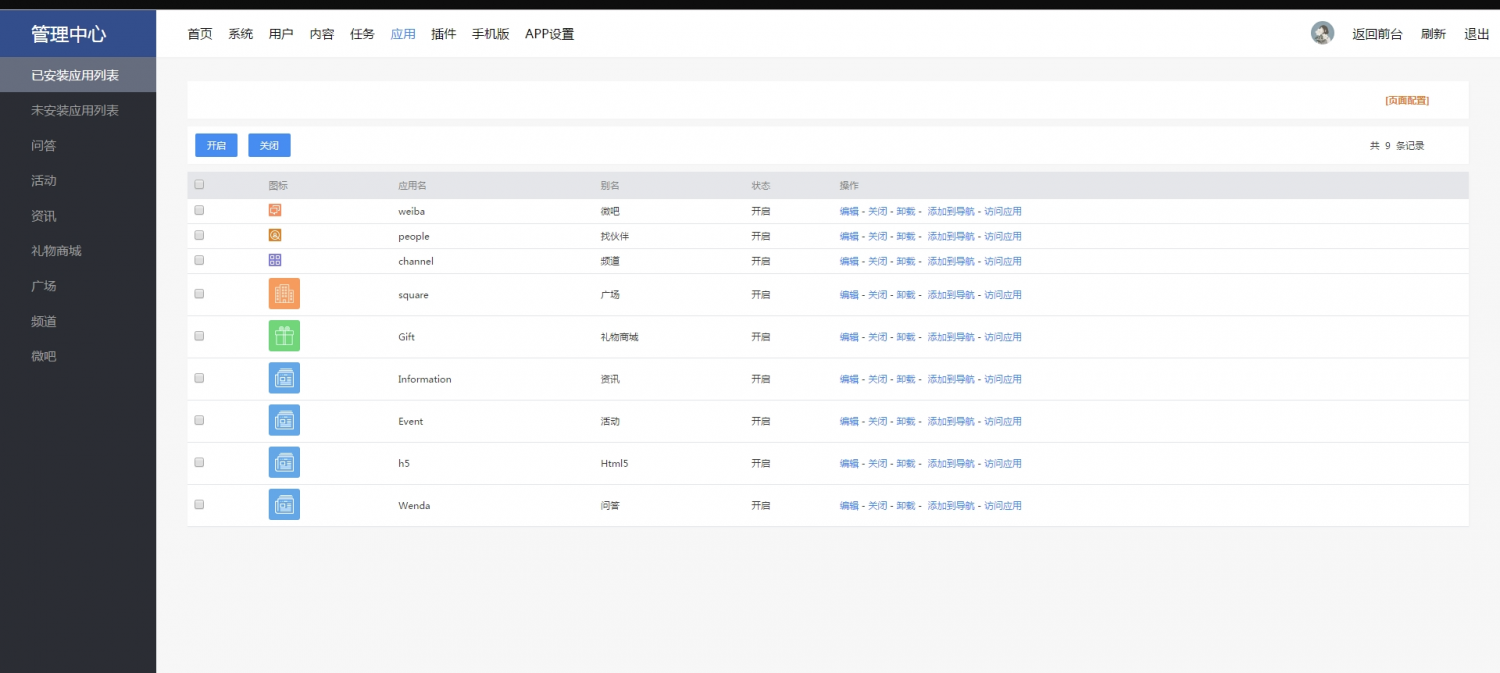 2. Install the ThinkSNS plugin on GitHub.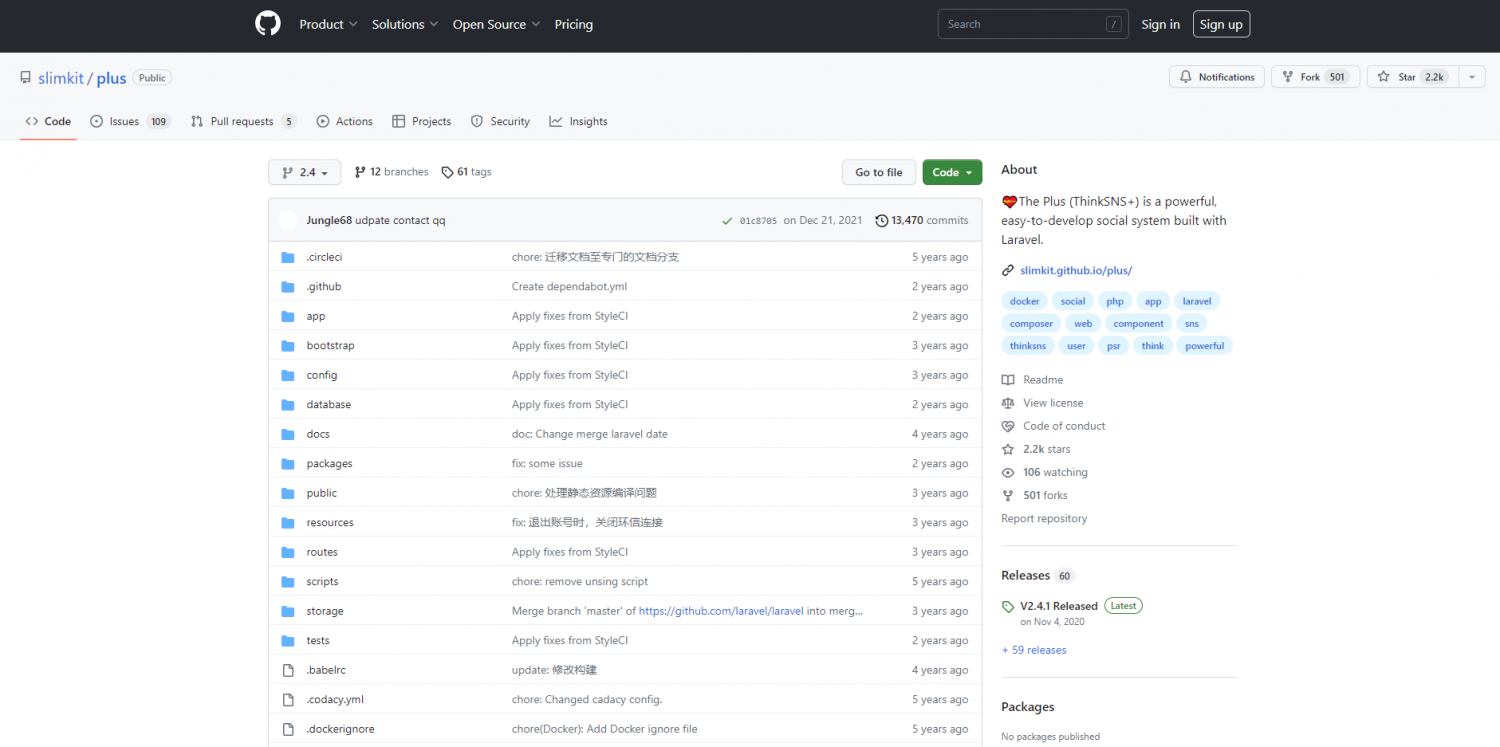 Related Article
Reference Link
https://developer.aliyun.com/article/695861