Discuz | Web Scraping Tool | ScrapeStorm
2023-07-06 10:45:54
505 views
Abstract:Discuz is a well-known community forum software developed by Comsenz. Website owners can easily build feature-rich, highly scalable, and customizable websites on the internet without the need for any programming knowledge, through simple installation and setup. Discuz is built on the popular web programming combination of PHP and MySQL, which makes it a highly efficient website building solution suitable for various server environments, with a well-designed infrastructure. ScrapeStormFree Download
ScrapeStorm is a powerful, no-programming, easy-to-use artificial intelligence web scraping tool.
Introduction
Discuz is a well-known community forum software developed by Comsenz. Website owners can easily build feature-rich, highly scalable, and customizable websites on the internet without the need for any programming knowledge, through simple installation and setup. Discuz is built on the popular web programming combination of PHP and MySQL, which makes it a highly efficient website building solution suitable for various server environments, with a well-designed infrastructure.

Applicable Scene
Discuz is widely used in various types of websites, including forums, communities, Q&A platforms, and news portals. It provides website operators with convenient tools for building and managing communities, while also serving as a platform for users to communicate, share information, and seek assistance.
Pros: Discuz provides various functions such as post publishing, replying, category management, user permission control, personal messaging, points system, and plugin extensions, meeting the basic requirements for forum communication and management. Discuz features an intuitive user interface design that allows for easy operation and navigation, enabling users to browse posts, engage in discussions, and manage their personal information conveniently. Additionally, Discuz supports community interaction functionalities including private messaging, @mentions, likes, and check-ins, enhancing communication and interaction among users. With a rich selection of theme templates and plugin extensions, users can customize and expand the forum according to their specific needs, giving it a unique appearance and functionality.
Cons: Discuz is a proprietary commercial software that may encounter compatibility issues with other open-source software or custom-developed systems. Additionally, due to its widespread usage on the internet, Discuz has become a target for hacker attacks, necessitating constant efforts from administrators and developers to enhance its security through maintenance and updates.
Legend
1. Discuz user homepage.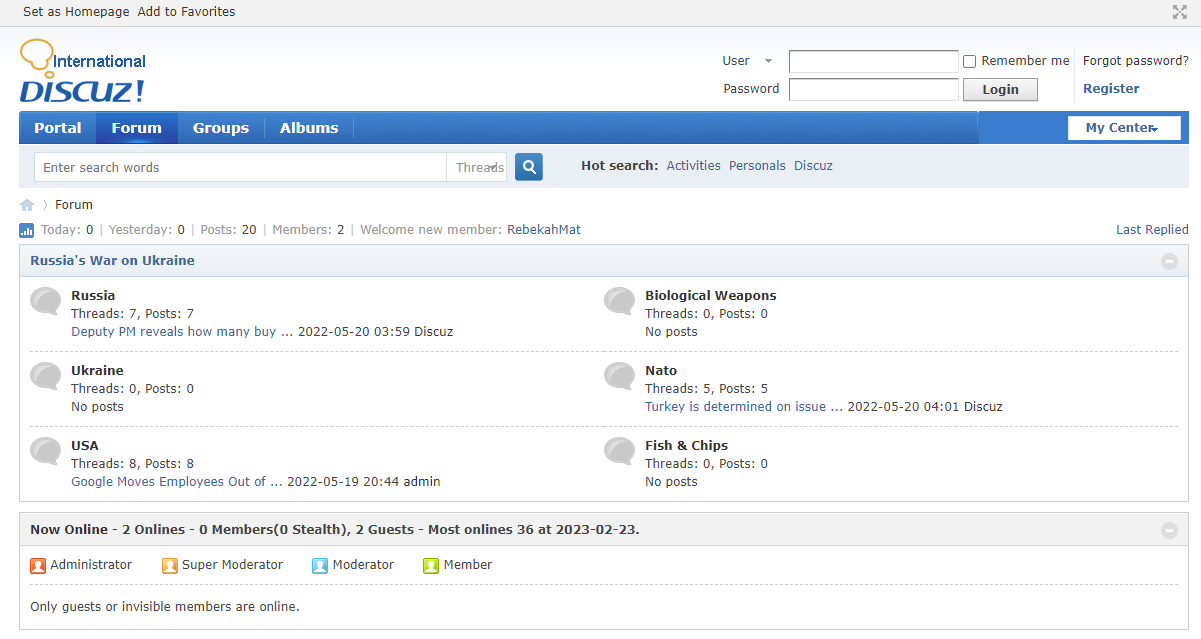 2. Write an article on Discuz.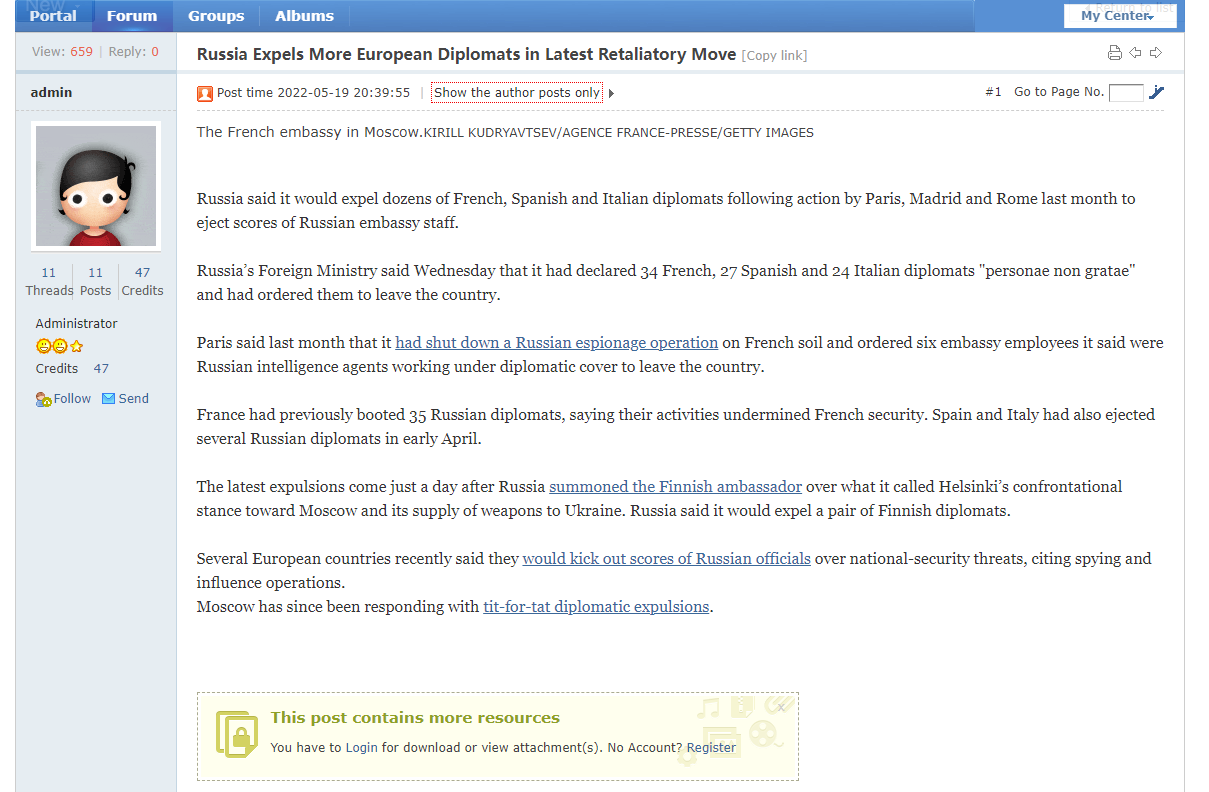 Related Article
Reference Link
https://gitee.com/endz/Discuz_English