PHPWind | Web Scraping Tool | ScrapeStorm
2023-07-06 10:45:16
2646 views
Abstract:PHPWind is an open-source community website building system that provides powerful social features and a wide range of plugin extensions. It is suitable for building various types of social networking websites and forums. ScrapeStormFree Download
ScrapeStorm is a powerful, no-programming, easy-to-use artificial intelligence web scraping tool.
Introduction
PHPWind is an open-source community website building system that provides powerful social features and a wide range of plugin extensions. It is suitable for building various types of social networking websites and forums.

Applicable Scene
PHPWind is suitable for websites and forums that require interactive, social, and discussion features, catering to the needs of individuals, organizations, and businesses in community building.
Pros: PHPWind has the following characteristics: comprehensive user management and permission control for easy administration and maintenance; diverse community features, including posts, replies, private messaging, and points system; support for customization and theme switching to meet different user needs; rich plugin ecosystem for extending functionality; open-source and free, easy to obtain and use.
Cons: PHPWind may face challenges in terms of scalability and performance, and may require developer support for highly customized requirements.
Legend
1. PHPWind dashboard.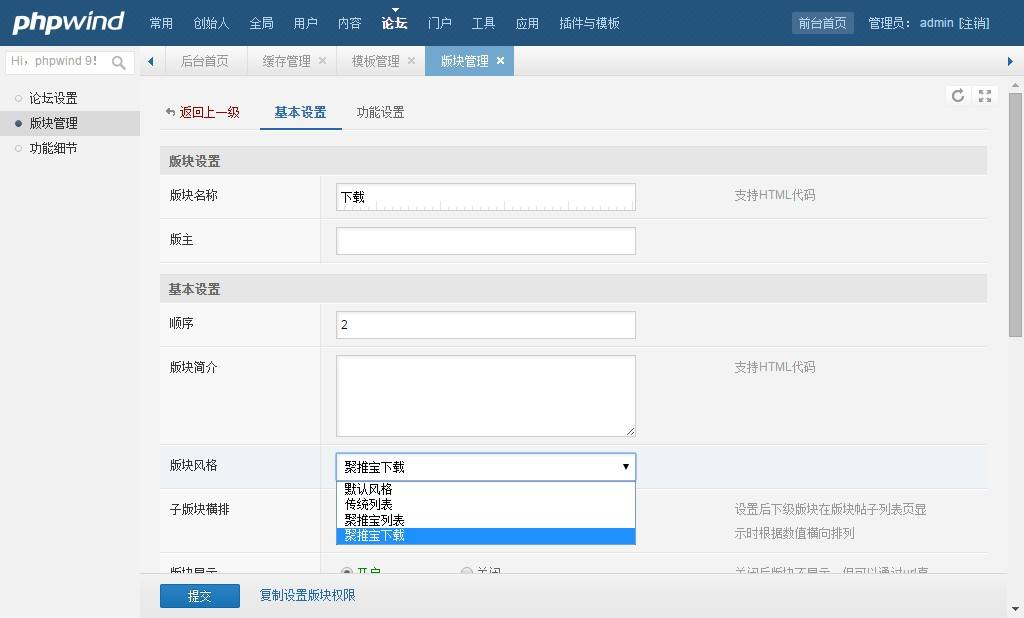 2. PHPWind template.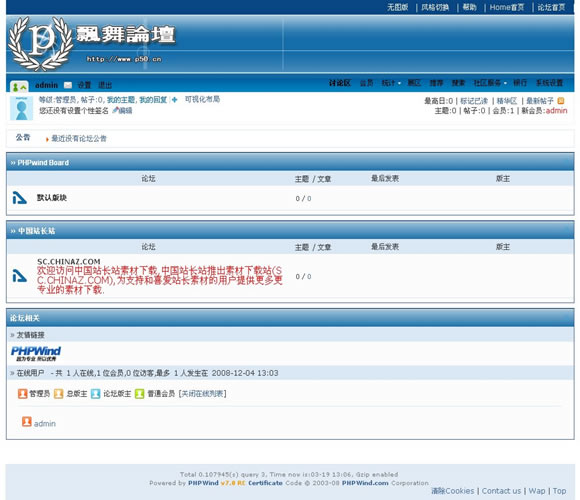 Related Article
Reference Link
https://en-academic.com/dic.nsf/enwiki/2725499
https://www.alibabacloud.com/help/en/object-storage-service/latest/how-to-store-remote-attachments-from-phpwind-to-oss