Typecho | Web Scraping Tool | ScrapeStorm
2023-07-06 14:26:45
244 views
Abstract:Typecho is an open source PHP blogging system that provides an easy, flexible and efficient way to create personal blogs and websites. ScrapeStormFree Download
ScrapeStorm is a powerful, no-programming, easy-to-use artificial intelligence web scraping tool.
Introduction
Typecho is an open source PHP blogging system that provides an easy, flexible and efficient way to create personal blogs and websites. Typecho's design philosophy is simple yet powerful, with a strong focus on user experience and code quality.

Applicable Scene
Typecho is a lightweight, performant, and easy-to-use blogging system suitable for building personal blogs and small websites.
Pros: Easy to install and use, extensible and customizable, users can customize themes and plugins according to their needs. Typecho also supports common blogging features such as multi-user management, commenting system, taxonomy tags, article archives, etc., making it convenient for users to manage and view their content.
Cons: Compared to other blogging systems, Typecho's plugin ecosystem is relatively small, with relatively few plugins and themes available, and may not be as rich and diverse as other platforms. Second, Typecho offers some degree of customizability, but customizing themes and plugins may require some technical knowledge and coding skills for non-developers. Additionally, his Typecho's functionality in multi-user management is relatively simple, so it may not be optimal for scenarios where multiple authors or editors need to co-manage a blog.
Legend
1. Typecho template.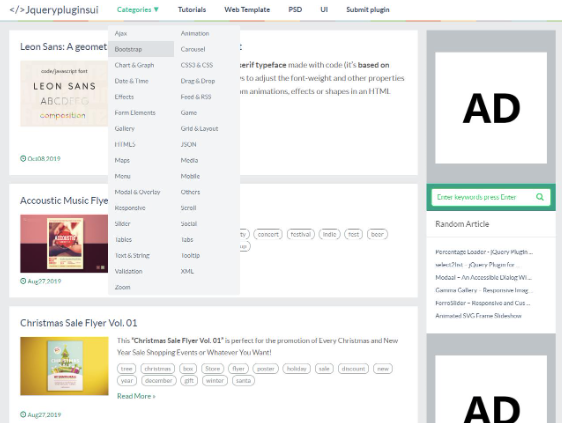 2. Typecho editing interface.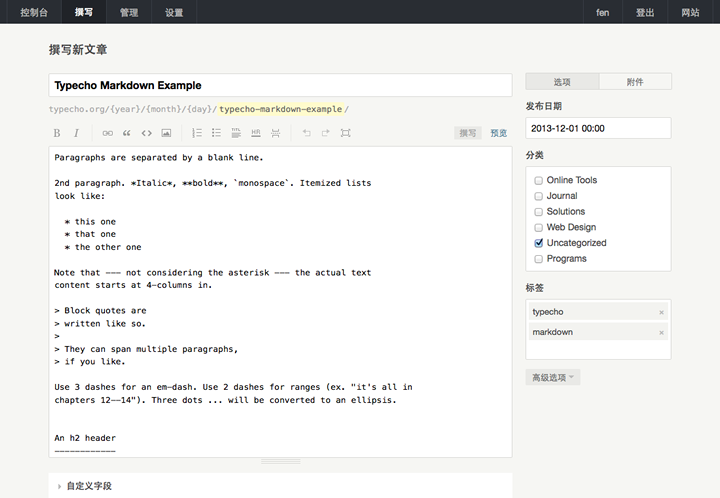 Related Article
Reference Link
https://github.com/typecho/typecho