Scraping task | Web Scraping Tool | ScrapeStorm
2023-10-09 14:28:32
1021 views
Abstract:Scraping tasks refer to a set of operations and steps performed to retrieve, collect, organize, and process various data. ScrapeStormFree Download
ScrapeStorm is a powerful, no-programming, easy-to-use artificial intelligence web scraping tool.
Introduction
Scraping tasks refer to a set of operations and steps performed to retrieve, collect, organize, and process various data. These tasks often involve extracting information from disparate data sources to meet specific needs and goals. Scraping tasks can include many different types of data, such as text, images, audio, video, and sensor data, and have a wide range of uses.

Applicable Scene
A scraping task is the smallest unit in data collection work. A scraping task is a collection node. Each job can be broken down into one or more tasks. The scraping task includes all parameters required for modules such as crawling source code, extracting structured data, storing data, and deriving next page or details page tasks.
Pros: Scraping tasks have the advantages of efficient data acquisition, real-time monitoring, improved data accuracy, and large-scale data processing.
Cons: Disadvantages of scraping tasks include dependence on data source structure, potential privacy issues, and data quality that is not always stable.
Legend
1. ScrapeStorm running interface.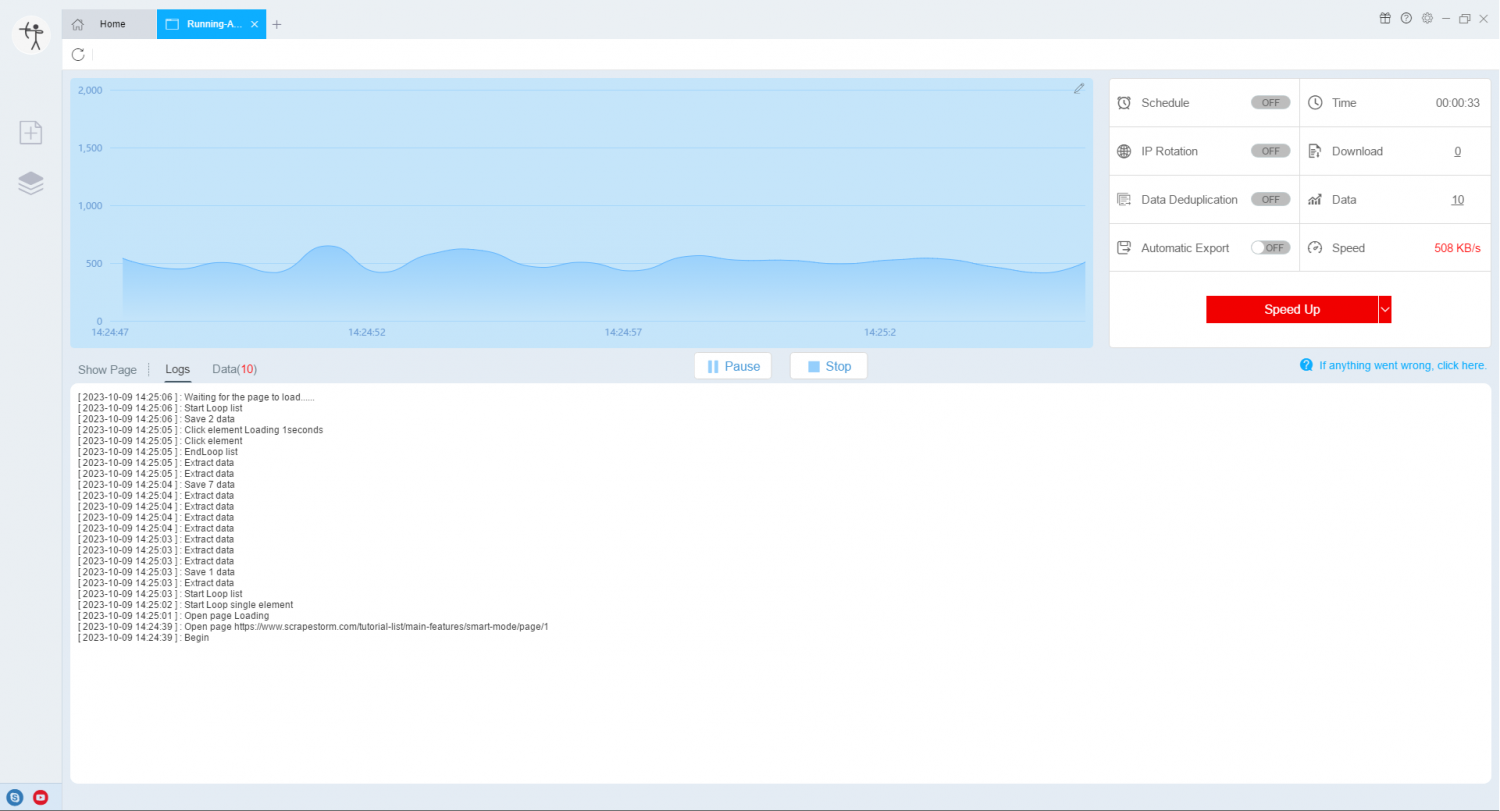 2. ScrapeStorm's scraping task list.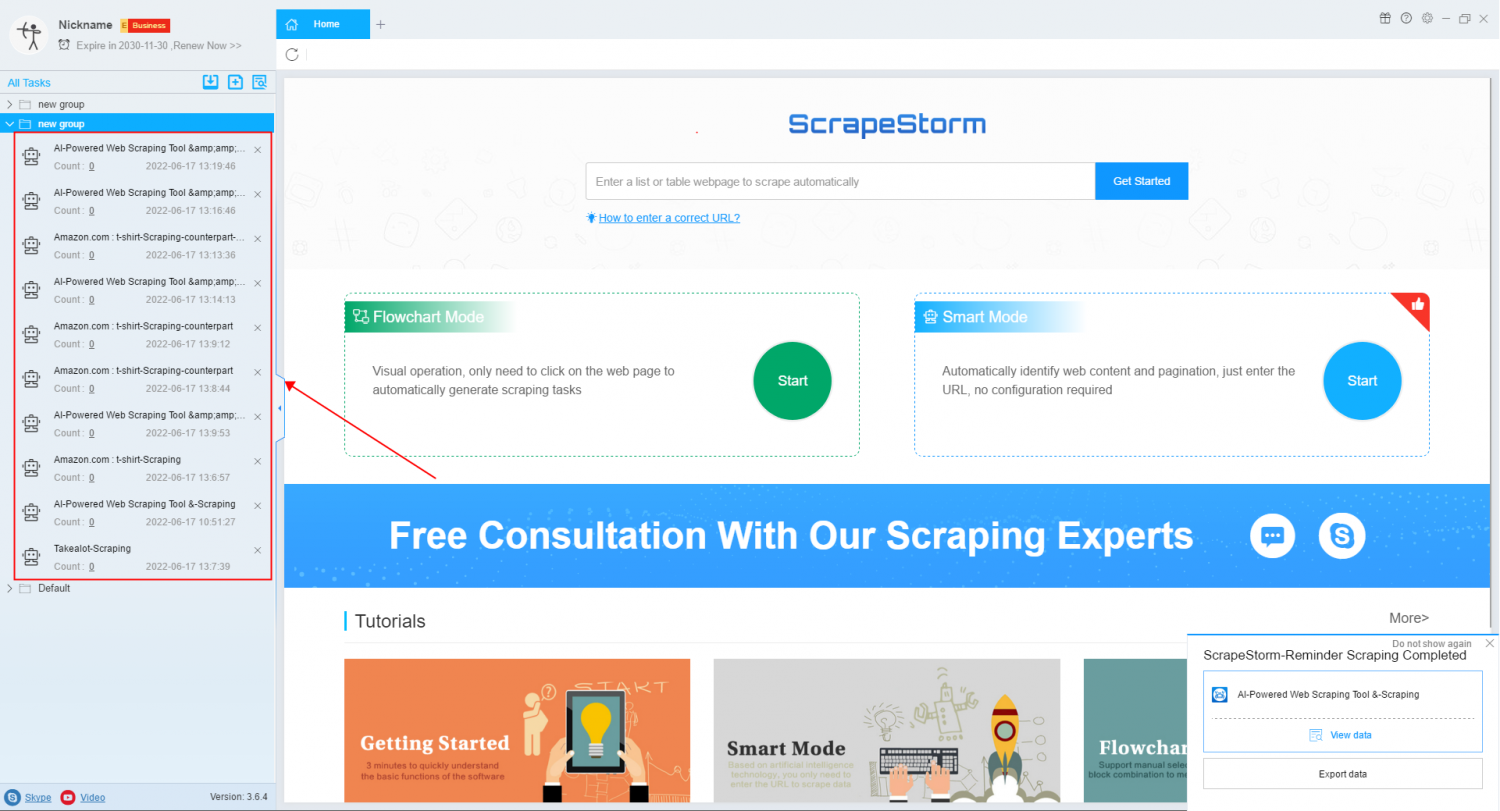 Related Article
Reference Link
https://www.scrapestorm.com/tutorial/introduction-to-the-task-editing-interface/
https://www.scrapestorm.com/tutorial/how-to-configure-the-scraping-task-in-flowchart-mode/
https://www.scrapestorm.com/tutorial/the-first-scraping-case-in-smart-mode/