Joomla | Web Scraping Tool | ScrapeStorm
2023-07-26 13:53:29
152 views
Abstract:Joomla is a popular free and open source content management system (CMS) for building and managing websites, blogs, and online applications. ScrapeStormFree Download
ScrapeStorm is a powerful, no-programming, easy-to-use artificial intelligence web scraping tool.
Introduction
Joomla is a popular free and open source content management system (CMS) for building and managing websites, blogs, and online applications. Written in PHP language, Joomla is a powerful and flexible tool for a variety of website types, including corporate portals, social networks, e-commerce platforms, and more. It provides a wealth of extensions and modules, allowing users to customize and extend website functionality according to their needs.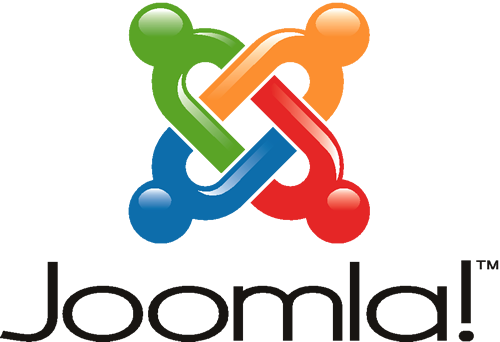 Applicable Scene
Joomla can help enterprises quickly build professional portal websites, display company information, products, services and contact information, and enhance corporate image. Moreover, Joomla provides a wealth of social functions and plug-ins, which can easily build a social networking platform to allow users to interact and share information. Joomla is also equipped with powerful e-commerce plug-ins and modules, enabling users to build fully functional online stores, realizing product display, shopping cart, payment and other functions.
Pros: Joomla has an intuitive user interface that allows users to easily manage site content and functionality without programming knowledge. At the same time, Joomla has a wealth of extensions and modules, which can freely customize and expand website functions according to needs. Joomla also supports multilingual websites, suitable for multinational companies and international projects.
Cons: Although Joomla provides many functions, some specific needs may require third-party plug-ins, which may increase the complexity of website maintenance. At the same time, because Joomla is open source software, it may face security risks, and it needs to be updated and protected in time.
Legend
1. Joomla software menu interface.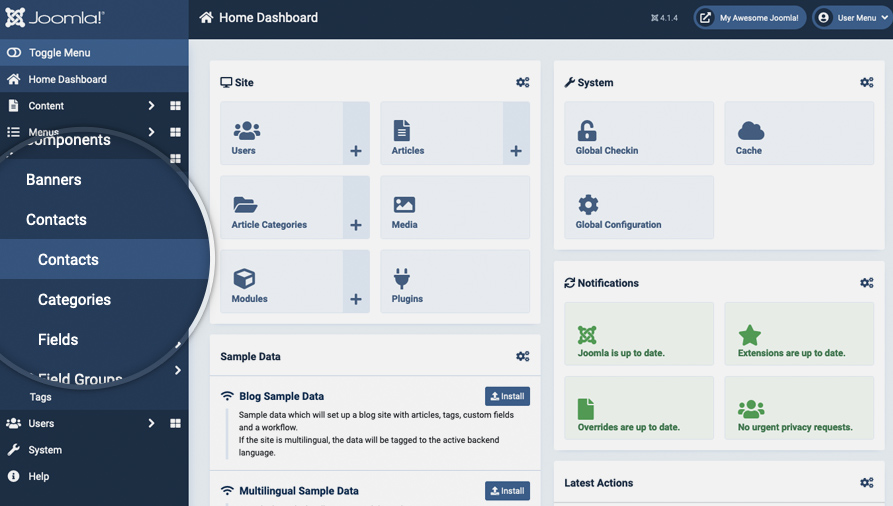 2. Joomla user interface.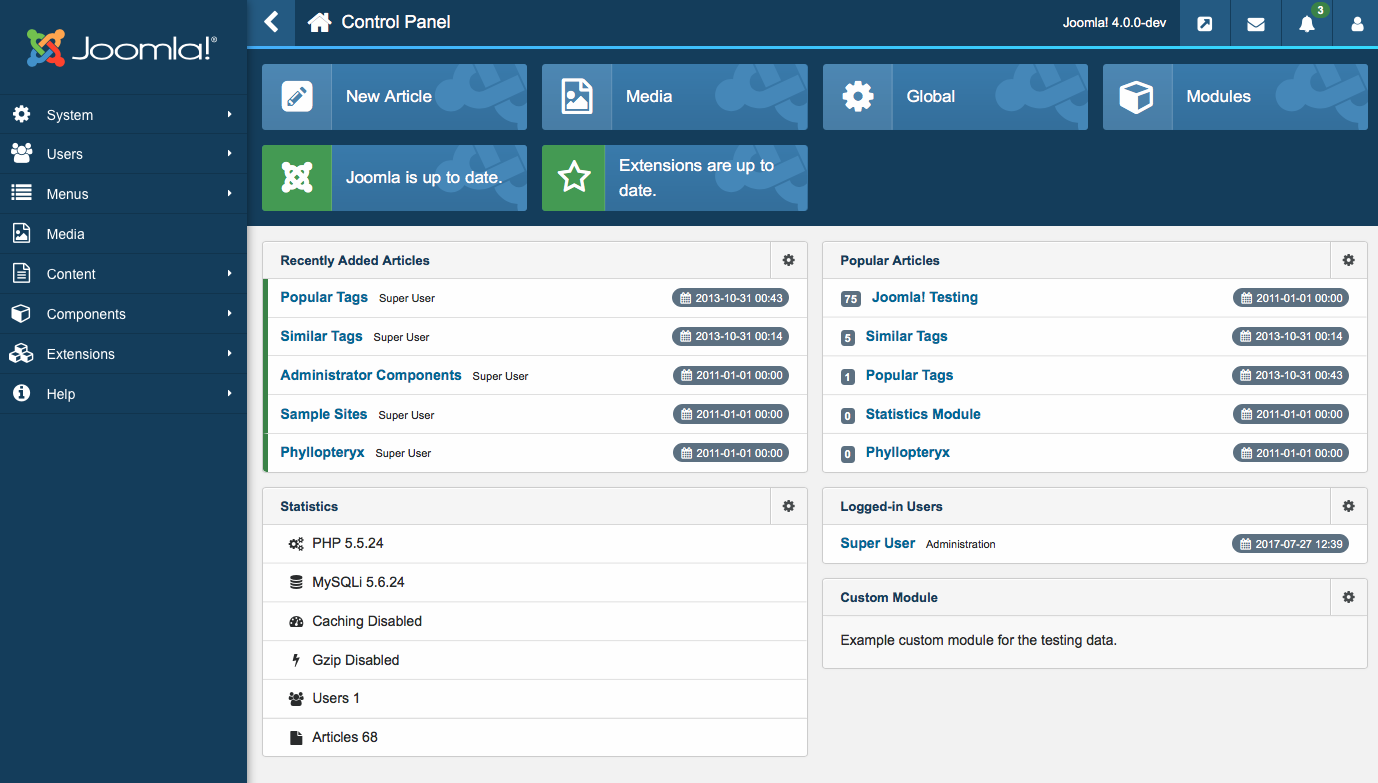 Related Article
Reference Link
https://en.wikipedia.org/wiki/Joomla