PowerPoint | Web Scraping Tool | ScrapeStorm
2023-07-12 15:20:25
330 views
Abstract:PowerPoint is a presentation software developed by Microsoft that is widely used to create slides and present content. ScrapeStormFree Download
ScrapeStorm is a powerful, no-programming, easy-to-use artificial intelligence web scraping tool.
Introduction
PowerPoint is a presentation software developed by Microsoft that is widely used to create slides and present content.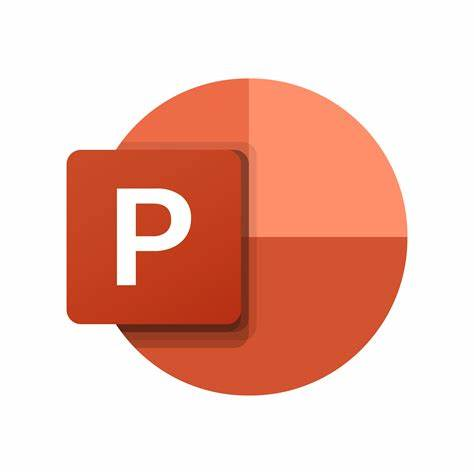 Applicable Scene
PowerPoint is a powerful presentation tool suitable for various occasions such as academic speeches, corporate reports, training courses, sales presentations, and more.
Pros: PowerPoint has an intuitive user interface and easy-to-use editing tools that allow users to quickly create presentations. It provides a wealth of templates, design styles, and chart options to help users easily create professional and attractive slideshows. In addition, PowerPoint also supports the insertion of multimedia elements and the application of animation effects to make presentations more vivid and eye-catching.
Cons: Due to the variety and richness of PowerPoint's features, it may sometimes cause users to overuse animation effects or decorative elements, which can make the presentation too cumbersome or distract the audience. PowerPoint's templates and design styles are relatively fixed, and sometimes it may be difficult to meet specific needs and require additional customization work. In addition, users who rely too much on PowerPoint may ignore the innovation and diversity of other presentation tools or expressions.
Legend
1. PowerPoint 2013 version interface.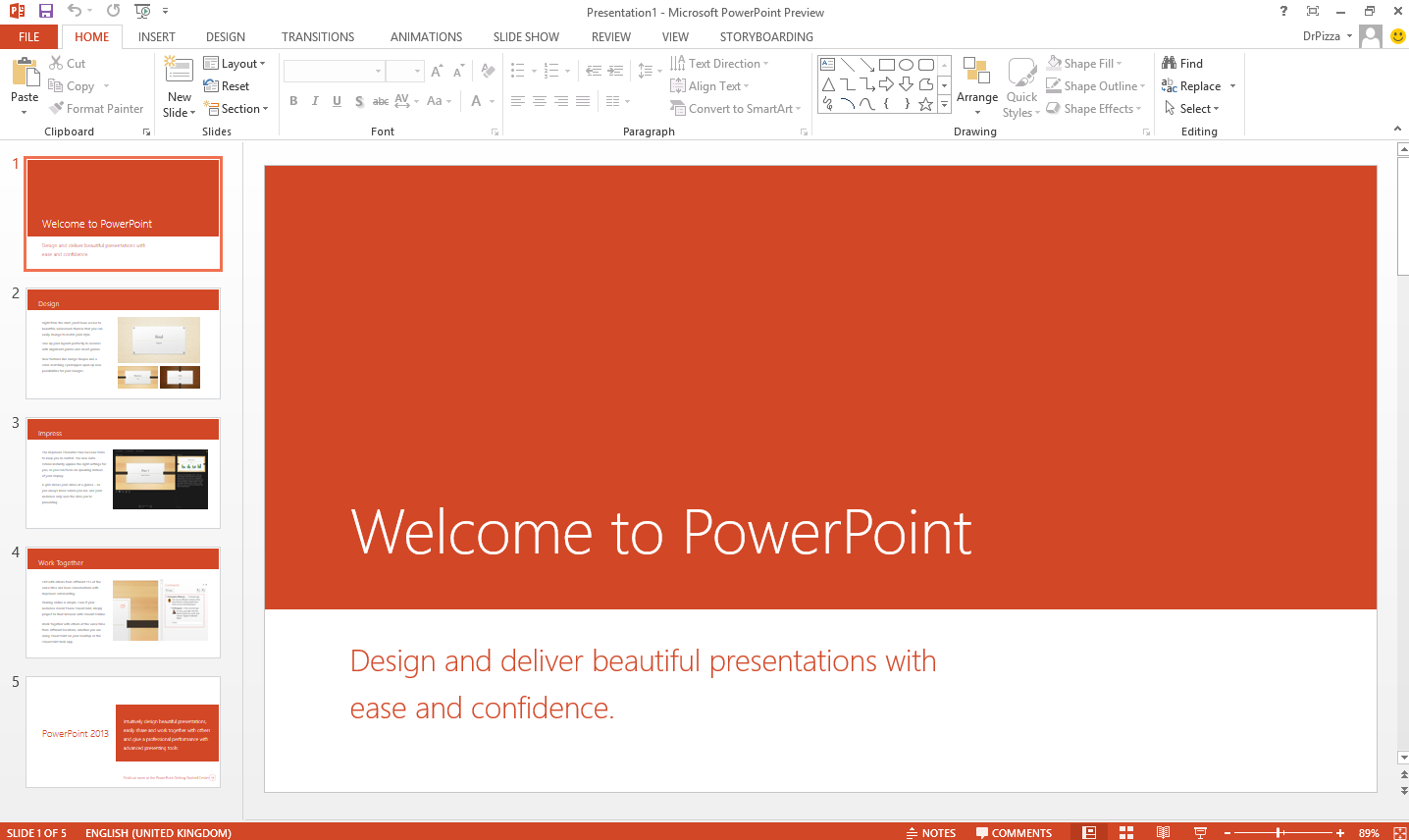 2. PowerPoint 2010 version interface.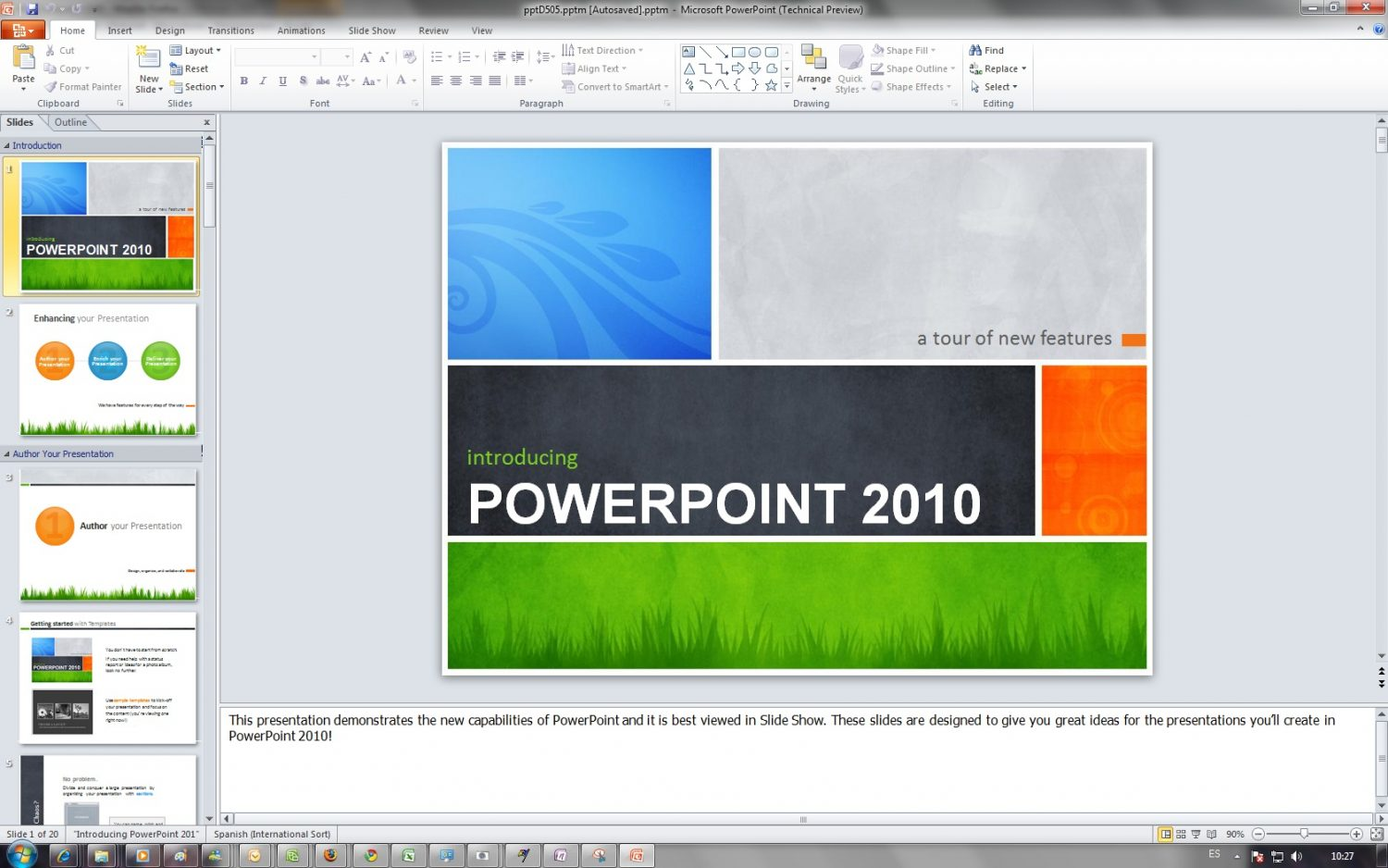 Related Article
Reference Link
https://en.wikipedia.org/wiki/Microsoft_PowerPoint
https://www.microsoft.com/en/microsoft-365/powerpoint
https://testbook.com/computer-awareness/microsoft-powerpoint